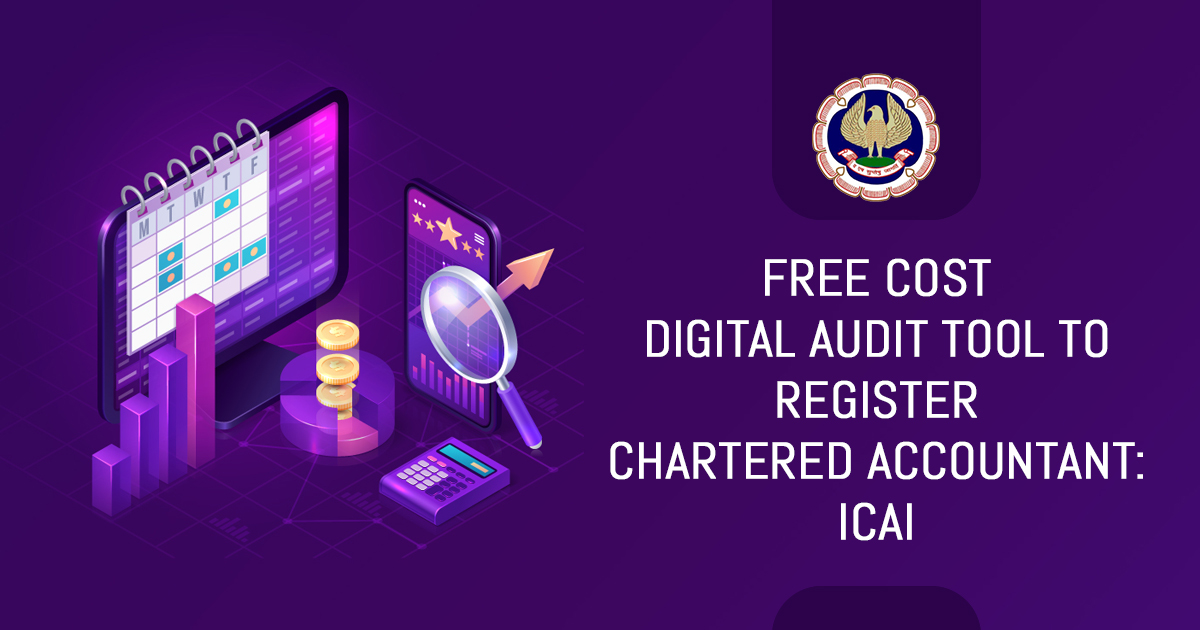 The Insititute of Chartered Accountants of India (ICAI) has given directions to the CA members to register by June 30, 2021, for having access to the Digital Audit tools Free of Cost. 
This is an era of technological revolution and the
scale
scope, and
The complexity of the transformation has never been witnessed as now by the human race from its evolution to present day.
Considering the aforesaid technological transformation and digital disruption, the profession of Chartered Accountancy cannot remain in isolation. Inculcating technology and technological temperament in the domain of Chartered Accountancy is a must to survive in this high-tech world.
The Institute of Chartered Accountants of India (ICAI), in its commitment and determination to achieving the vision of technological empowerment and up gradation of its members, has issued an RFP for the aforesaid  Digital Audit Tools and development & execution of the same will start in due course.
The above-mentioned inclusion of technology shall include audit activities like 
client engagement,
Ensuring compliances with Accounting Standards,
analytical procedures,
Corporate Laws,
Auditing Standards,
documentation of various audit processes,
Reporting and so on.
The identified topics of the content database include
 Goods & Service Tax (GST), 
Direct Taxes/International Taxation,
Transfer Pricing
Insolvency & Bankruptcy law, and 
Corporate Laws that shall be accessible to the members of ICAI. 
The Data Analytics Tool is a Value additive tool for examining entire populations of data, rather than just involving in audit sampling. An auditor can make use of data analytics in every stage of an audit, from risk assessments to forming an overall conclusion.
Thus, The ICAI has designed a Practice Management Software tool to assist members and firms to serve the demand of their clients The software tool includes Jobs & Billing, Documentation, Capacity Planning, Time Sheets, Centralised Client Database, and other useful attributes.