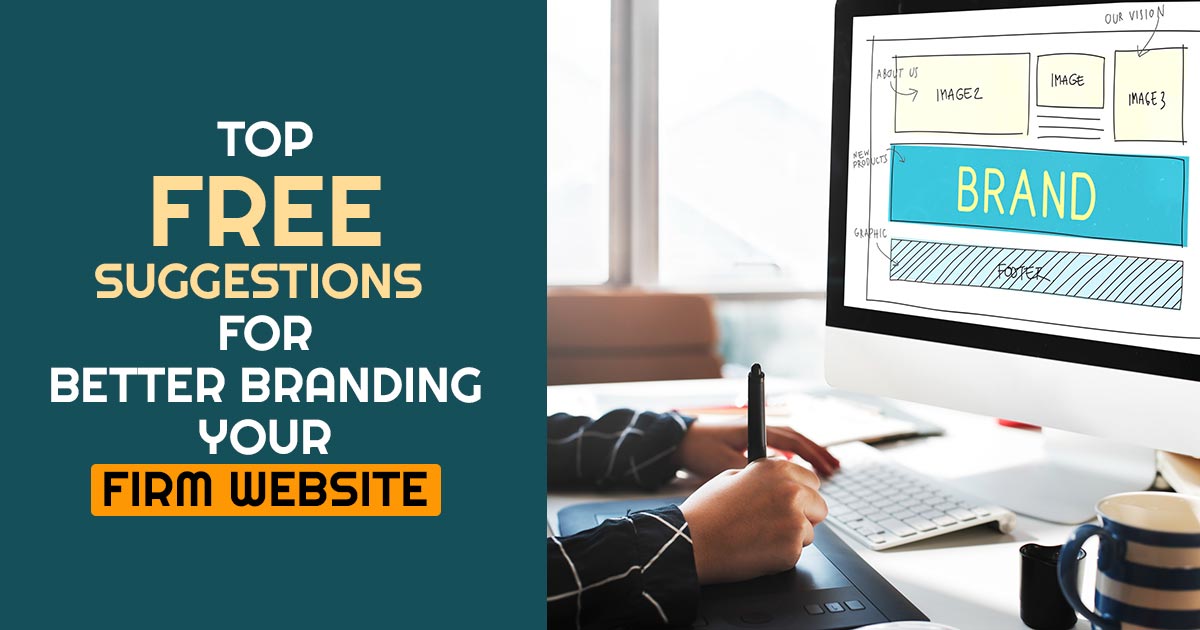 In this Internet-oriented world, running a business without a web presence seems not possible, not beneficial. So, whether you are running a sales business or providing services, having a dedicated website accounting website design for your firm can be vital.
In the last 3-4 years, a big change in customer's behaviour can be observed, people and potential customers started using the internet for all their basic needs from shopping to studying and hiring service providers near them.
People search for operating hours and location of businesses thus, running a business without a web presence seems difficult at present time, and if you are trying with traditional ways then we are grieved to inform you that you are losing a good amount of profit.
Not just profit, you are losing the competition, you are losing competitors, and also an opportunity to expand your business.
Thus whether you are looking to build a new website or want to make your current site more effective, here we are with 10 Free Website Suggestions for Your Firm or steps to convert your business into an online business.
Here's our step-by-step guide to setting up a successful business website for your firm.
Step 1: Get a Domain Name
A domain name is the first thing you need to have or buy while starting your website. It is a unique address for your website. Normally, brands and businesses have domain names that are the same as their business names, for eg. amazon.com. You can also buy a domain focusing on your services such as websitebuilderexpert.com. You can easily choose the domain+hosting for an accounting website development firms at CA Portal.
Thus take some time and think about it before making a purchase. You can purchase a domain from a domain name provider and there are many with their own offers.
There are two costs associated with obtaining a domain name:
Cost of buying a domain name (Domain Price+ICANN Fee+Tax).
Yearly renewal cost of the domain.

---
Step 2: Choosing Web Hosting
After domain hosting is the second thing you need to purchase, Web hosting is simply storage space where your website will be stored along with all the files and databases. There are various web hosting providers with their own plans, pricing, features, and services. Normally, you need to choose a hosting provider with better bandwidth and enough space. Additionally, check features they are providing some hosting providers offer free SSL, Automatic backup, Scalable hosting, free custom business emails, thus make sure to check all these before placing your order.
There are two costs associated with obtaining personal hosting:
Cost of buying a Hosting Space.
Monthly/Yearly renewal cost of web hosting.
Either free or paid SSL, custom Email.
Step 3: Create an Email Address
With a custom email address, your mails will stand unique in your customer's inbox. This small thing helps you and your business look more professional. Get a custom business email address, for example, yourname@yourbusiness.com it seems more professional and credible compared to yourname@gmail.com. Normally brands use their business domain name as an email suffix for example tech@SAGIPL.com.
As we stated in the previous step that there are some web hosting providers that provide free (and paid in some cases) custom email services which will save some money for you. However, you can opt-in for G Suite, which is powered by Google, which costs around $6 per month. Before making a move, make sure to decide which email platform is right for your business.

Read Also: 2020 Best Responsive Website Themes for Accounting, Corporate & Law Firm Website
Step 4: Choose a Website Builder
Choosing a website builder is not an easy task because there isn't a 'one size fits all' solution, Each website builder packs different features and requirements and is dedicated to some specific purposes. For example, a restaurant website will look different and serve different purposes, and law firm websites will be completely different, so make sure to do complete research before choosing a website builder.
If you are a Law firm, CA, CS, or Lawyer and looking for a website builder then CA Portal will be the best choice. It provides a complete package of (Domain+Hosting+Website) to the professionals to further ease the complexity from the minds, So Contact CA Portal Now.
Before choosing a website builder make sure to decide:
What is your technical skill and can it be enough to build a website?
How much can you afford to spend?
What features does your firm or your website require?
Step 5: Pick a Template
I hope the importance of Web Presence is clear till now, now let's talk about website appearance. A template is something that gives a look and feels to your website. The template needs to be relevant to your business and also have all the required features. You can go with WIX, Godaddy's website builder, Weebly, etc, which has a number of website templates.
Or you can choose templates from CA Portal offers themes or templates especially for CA, CS, and Lawyer professionals. All the themes here are built with the best framework and by keeping the latest design trends in mind. All the available themes are responsive, professional-looking, fast, bug-free, and have all the basic options such as admin/login panel, account, forms, gallery, etc.
Before you move on, make sure to:
Research the website builder's templates
Pick a template that accurately represents your brand

---
Step 6: Publish Content
After setting it all down, you can start working on your website, at first prepare and publish quality and meaningful content on your homepage by keeping its design in mind, and by including brand-related content.
After completing the homepage content start working on the inner pages and blog posts. Content not only provides information but also engages the reader and influences their mind. So, if you are preparing content then ensure the quality of it, use appropriate images, and use attractive titles.
A business website will need the following pages:
Strong Homepage
About Us.
Contact Page.
Privacy Policy and disclaimer page.
Additional Pages:
Blog
Product/Service Page
Step 7: Integrate Apps
So, Your website is ready and you published a few pages and blogs on it, but the work is not done till now. As there are various tools and apps you can integrate with your website and business. These apps will help you to increase your reach and also the number of customers.
Below is our list of some common apps you
Forms
Social Media Integration
Cookie alerts
Push Notification
Live chat
Google Maps
Customer Testimonial
Payment Services
Step 8: Optimize Your Site for Search Engines
Website ranking on Search Engine Result Pages plays an important role in attracting visitors and getting more leads. It also helps you to get real customers who are willing to buy similar products or services you are offering, thus you can't ignore it.
You need to optimize your content and website as per the SEO (Search Engine Optimization) standards and if you don't have enough knowledge then hire an SEO agency so they will take care of all the technical SEO things.
SEO practices include:
Use of Keywords and their fair use.
Website Speed.
Responsiveness checking.
Website Auditing.
Increasing DA and PA of your website.
ON-Page SEO practices.
Step 9: Publish, Monitor, and Update
After integrating all the required apps, you need to keep your audience connected with your brands and keep all the information updated. And to do that you need to publish content on a regular basis, and you also have to monitor your visitors and their behavior. You also have to keep your website updated with offers and details and other stuff. There are a few tools that can be really helpful in maintaining your website.
Tools that can help you in maintaining your websites are:
Google Webmaster
Google Analytics
Hotjar
Optimizely
Google Analytics will help you to know
who your audience is, i.e. their age, gender, and location
Your most popular pages
Pages people spend a long time on, and pages that need some work.
Step 10: Power of Digital Marketing
You started a website, published content, and also maintained it, Good but to get full benefit make sure to use Digital Marketing Platforms and techniques. Whether it is Social Media Platforms or Emails, create and share engaging and beneficial stuff on all these platforms.
Maintain your social media platform and start sharing your products and services on it on a regular basis without spamming it. Also, run ads if required on Social media and search engines to get the best possible result.
One more benefit of using Social media platforms is that it will increase reach and brand awareness very easily and in no time.
You can also hire a Digital Marketing agency to maintain your firm's social media profiles, and then they will take care of everything from post sharing to making a strategy to generate good ROI.