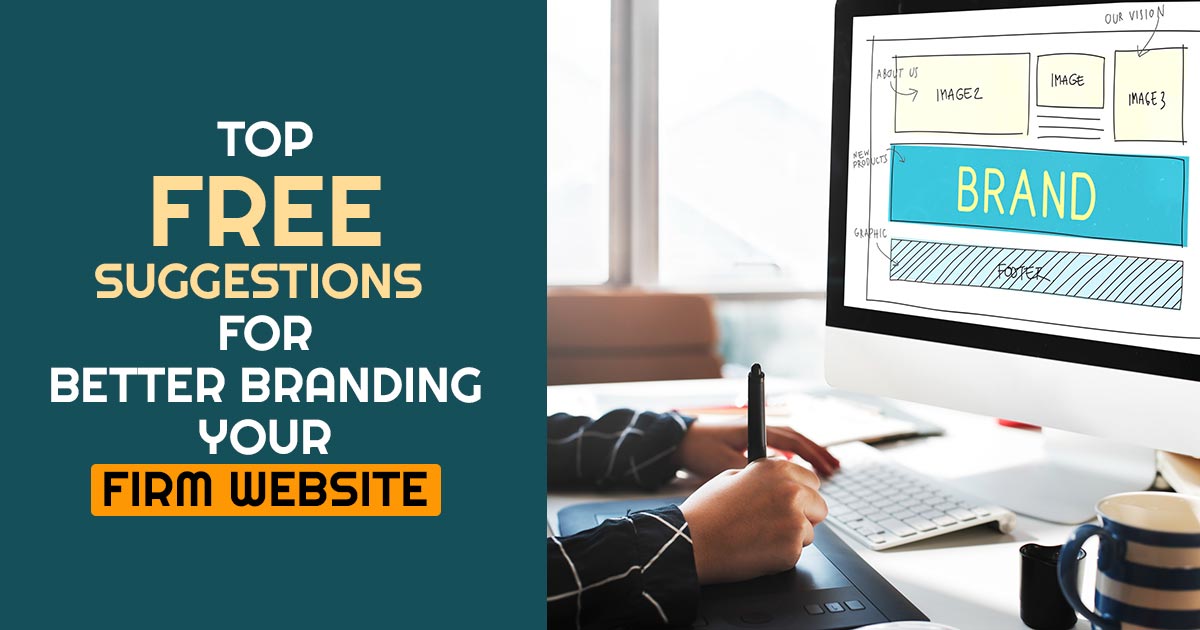 In the current era for the case of businesses having a professional and user-friendly website would be important. The business website leaves the first impression on useful customers and directly impacts their decision on whether to choose your product or services or not. However, creating a new website or redesigning an old one may be a challenging task, especially if you have a tight budget. Because of this, we are here to provide you with some free website suggestions for better branding your firm website.
A solid website concept helps you increase branding and attract prospective clients whether creating a site for a personal blog or an internet business. As a result, there will be more prospects for revenue.
The top website ideas have been gathered in this post as a source of inspiration. We'll look at lucrative market segments, both traditional and non-traditional. We'll also offer advice on how to increase your chances of success. So, whether you are running a sales business or providing services, having a dedicated accounting website design for your firm can be vital.
Having a website alone is not adequate given the intense competition found online. You can make your website simple to locate and utilize for potential clients by following these guidelines.
Observe recommended practices for website structure, including making it flexible to mobile devices, simple to use, and well-organized with lots of white space.
Pay attention to material that is motivated by the needs of the audience and check it frequently to make sure it is correct and free of mistakes.
With the help of a unique domain and effective search engine optimization (SEO), you can make it simple for potential clients to locate your website.
This article is for company owners who wish to make the most of their websites' capacity to educate and transact with online prospects.
"Build a Professional User-friendly Business Website at Affordable Price
Even brick-and-mortar shops that don't engage in e-commerce these days need to have an online presence. With the numerous website design tools accessible, creating a website isn't very challenging. Regardless of the program you use, keep these design tenets in mind.
Running a company without a website today appears challenging because customers look for opening hours and geographical information. If you are still using traditional methods, we regret to notify you that you are losing a sizeable portion of your revenue.
Not only are you losing money, but you are also losing customers and opportunities to grow your company.
So here are more free website suggestions for Your Firm or ways to turn your offline business into an online firm, whether you want to establish a new website or want to make your present site more productive.
Here's our step-by-step guide to setting up a successful business website for your firm.
Procedure to Develop the Effective Business Website
#1. Execute effective SEO Strategies
In order to increase organic traffic to your website, search engine optimization (SEO) is essential. Conduct keyword research to find pertinent terms, then thoughtfully use them in the text, meta tags, and URLs of your website. Make sure search engines properly crawl your website and that it loads quickly on mobile devices.
To raise the authority and search engine rankings of your website, concentrate on developing high-quality backlinks from reliable domains. If you have a physical location, use local SEO strategies to get clients from the surrounding region.
#2. Describe Your Goals and Target Audience
Prior to beginning website construction, it's critical to establish your objectives and pinpoint your target market. Understanding your objectives will enable you to integrate the design and content of your website with your company's ambitions. Clarity in goals is essential, whether you want to create leads, sell things online, or build brand awareness.
Understanding your target audience is equally crucial. Establish the characteristics, demands, and demographics of your ideal clients. With the use of this knowledge, you can adjust the functionality, appearance, and content of your website so that it attracts and converts visitors.
#3. Make a User-Centric Design
For a successful business website, a user-centric design would be important. You are required to make a clean, intuitive, and visually appealing design. Simpler navigation, logical information hierarchy, and clear calls-to-action (CTAs) must be included in the website. As more and more people use smartphones and tablets to browse the internet, you should also optimize your website for these devices.
By adding your business's colours, logo, and font into the design, put your attention on developing a consistent brand experience. Use top-notch pictures and videos to improve your writing and connect with your readers. A user experience that is crowded layouts or a lot of animations might be distracting or sluggish.
Read Also: Step-by-step Guide To Building a Professional Website
#4. Build Your Site Mobile Responsive
A website must be responsive to mobile devices to be successful. More than one-third of American adults buy exclusively online using mobile devices, and they spend more than five hours every day on their phones. Of course, the mobile website for your company needs to provide a good user experience.
Potential clients may just leave your website in favour of the competition if they go there and find it difficult to read or navigate on a mobile device. This leads us to our next point: a poor mobile user experience lowers your website's search engine rankings and makes it more challenging for people to locate through a Google search.
#5. Incorporate Effective Lead Generation and Conversion Procedures:
An effective instrument for lead creation and conversion should be a company website. To gather visitor information, strategically place lead capture forms on your website. To promote sign-ups, provide incentives like free e-books or newsletters.
Include call-to-actions (CTAs) that are obvious and persuasive and direct visitors to do the desired action, like making a purchase, completing a contact form, or subscribing to your services. Lead nurturing and higher conversion rates may both be achieved with a well-designed sales funnel.
#6. Incorporate Clear Calls to Action:
Your website must feature a call-to-action (CTA) on every page that directs users to do the desired action, such as purchasing something, signing up for your newsletter, or contacting you. Make sure your CTAs stand out aesthetically and use powerful wording that is clear and succinct. Conversions may be considerably increased by a strategically positioned and compelling CTA.
#7. Monitor and Analyze Website Performance on a Regular Basis:
It is important to track the performance of your website on a regular basis once it gets live. For gaining insights into visitor behaviour, traffic sources, and conversion rates use the analytics tools like Google Analytics. Review the same information to find out the improvement areas and to extend the website's potentiality go through data-driven decisions.
You are required to maintain and update regularly so as to confirm that it is secure, fast, and operational. Verify the broken lines, updates the older content, and for the search engines to optimize your website. To keep your website current and competitive, stay up with the most recent developments in web design and development.
8. Make it simple to locate
You need a domain name that either corresponds to the name of your firm or in some way represents what you do. Even more than one domain can direct visitors to the website. This includes adopting best practices for technical SEO, keyword research, content marketing and paid advertising campaigns to attract visitors to your website.
Tip
Think about hiring experts in web development, branding, SEO, and content marketing who can advise you and provide direction while you build your website and landing pages.
#9. Your contact information should be placed above the fold.
If the success of your company hinges on customers being able to reach you or your sales team, make sure that information is prominently displayed.
Your contact information should be prominently displayed, so that visitors don't have to search for a phone number or address if they wish to contact the business, preferably at the top of the homepage.
Put your social media links in the website header or footer, where they are visible if you utilize social media to engage with your client.
#10. Easy Navigation Should Be Deployed
Keeping your top-level navigation menu to five distinct tabs with relevant pages arranged underneath them is best. Additionally, no matter where your viewers go on your website, you should provide a direct path back to the homepage. Repeatedly a Google search might carry your visitor to the page on your website different from the Homepage.
Did you know?
From top to bottom, left to right, people visit the web pages, therefore position your navigation menu where the majority of visitors expect to find it: at the top of the page. For clean and organized navigation use dropdown menus under each top-level category.
#11. Verify the Accuracy
It should go without saying that erroneous information, whether it be a wrong number, out-of-date product information, or basic grammatical errors, will turn off customers. Each page should be checked for errors both before it goes live and on a regular basis, especially after making changes elsewhere.
Tip
Be careful to update your social media profiles, Google My Business, Yelp, and any other websites where your business may be listed whenever you make significant changes to the key information about your enterprise on your website.
Closure
Careful preparation and execution are necessary to build a successful company website. You can build a strong online presence that promotes your company's growth and success by clearly defining your goals, comprehending your target audience, designing with the user in mind, developing engaging content, implementing solid SEO strategies, and incorporating efficient lead generation and conversion techniques. To make data-driven improvements, keep track of and analyze the performance of your website often. You may create a website that attracts visitors, keeps them interested, and strengthens your company's online presence by keeping these suggestions in mind.
CA Portal helps Chartered Accountants build successful company websites. Showcase your expertise and attract new clients with our user-friendly platform. Customize your website to showcase your services and optimize it for search engines. Reach clients on any device with our mobile-responsive design. Leverage integrated marketing features to engage with your audience and track success. Contact the CA Portal today and establish a strong online presence to grow your accounting practice. Let us handle the technicalities while you focus on serving your clients and building a thriving business. Start now and unlock your accounting practice's unlimited potential.