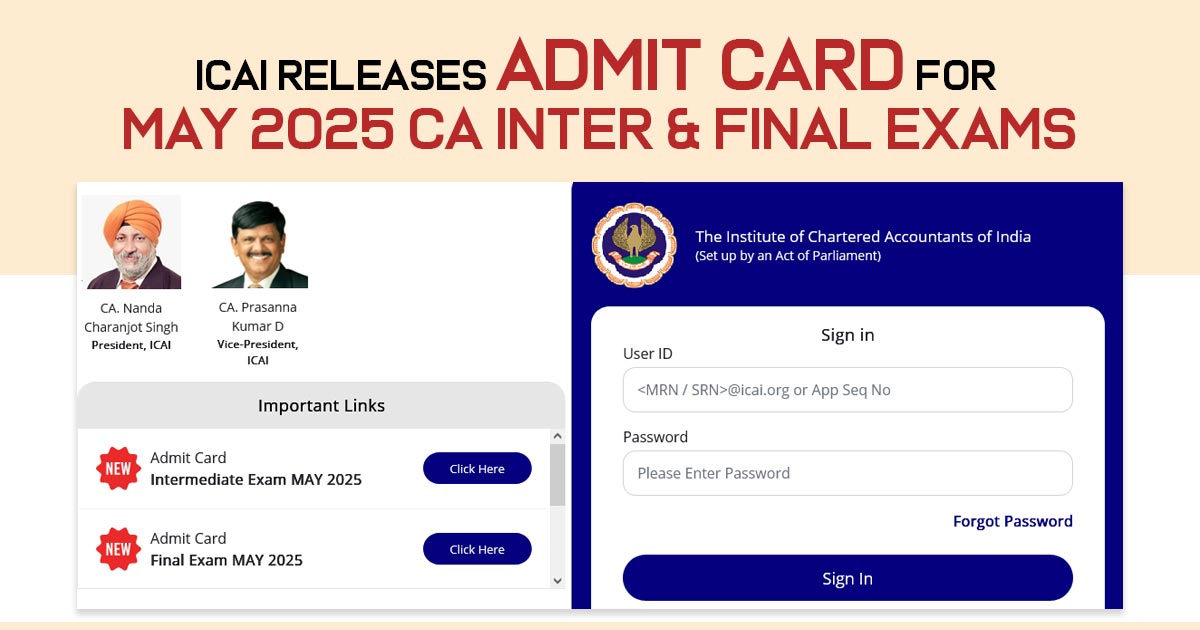 ICAI CA 2021 exam is to be held from July 5, and the Institute of Chartered Accountants of India (ICAI) has released admit cards for CA 2021 Foundation July exam on 21st June 2021 on its official website. Candidates can download their admit card for CA Foundation, CA Inter or CA Final by using their login id, password and other required login details. 
In an official press release, ICAI said that physical admit cards will not be sent to any candidate. The institute further added that Admit cards for Foundation, Intermediate (IPC), Intermediate, Final and Final-New examination will feature student's photograph and signature on them and can be downloaded from https://icaiexam.icai.org/
For downloading/ printing of the admit cards, candidates will have to login to their Single-Sign-On account at icaiexam.icai.org as under:
1. Open the official portal of ICAI Visit https://icaiexam.icai.org
2. Login using your Login ID (Registration Number) and password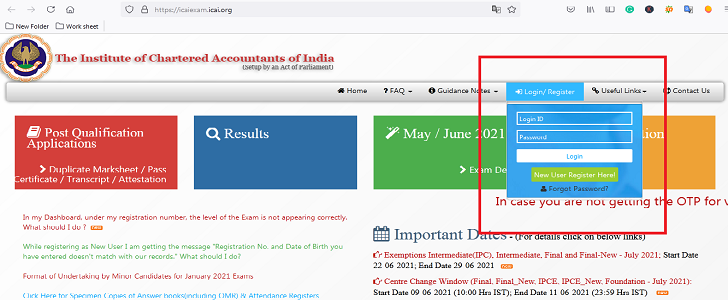 3. Click on link in front of Admit Card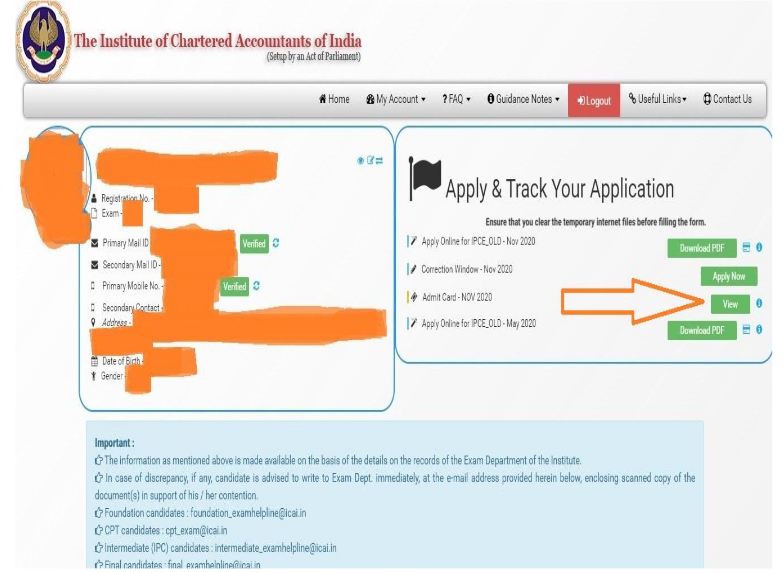 Candidates may also visit the FAQs on the subject hosted in the FAQs section of https://icaiexam.icai.org/ for more details.
For any further clarifications, write to/contact:
| | |
| --- | --- |
| Foundation candidates | Foundation_examhelpline@icai.in0120 3894811, 812 |
| Final Candidates | Final_examhelpline@icai.in0120 3894807, 808, 827 |
| Intermediate Candidates | Intermediate_examhelpline@icai.in0120 3054806, 81 |
Help Line Telephone numbers: 0120 3054 851, 852, 853, 854 and 8350120 4953 751,752, 753 and 754
Read Also: ICAI Allowed Opt-Out Scheme Option for CA Exam May/June 2021
Candidates can check various important details on the admit card, these details include application number, roll number and exam centre. Students are advised to check all the details and ensure that the details are mentioned correctly.
Additionally, candidates must follow the reporting time, entry timing, exam venue and other important instructions on the day of exam. Candidates have to reach the specified exam centers on the reporting time mentioned in the hall ticket. They must carry the hard copy of the admission card along with a valid photo ID proof, a ballpoint pen, personal hand sanitizer and other essentials.
The examinees must ensure that they do not have any symptoms of COVID-19. It is mandatory to maintain social distancing norms and other guidelines at the examination centre. Wearing face mask has been made mandatory during the entire examination period.
Official Announcement by ICAI : Click here