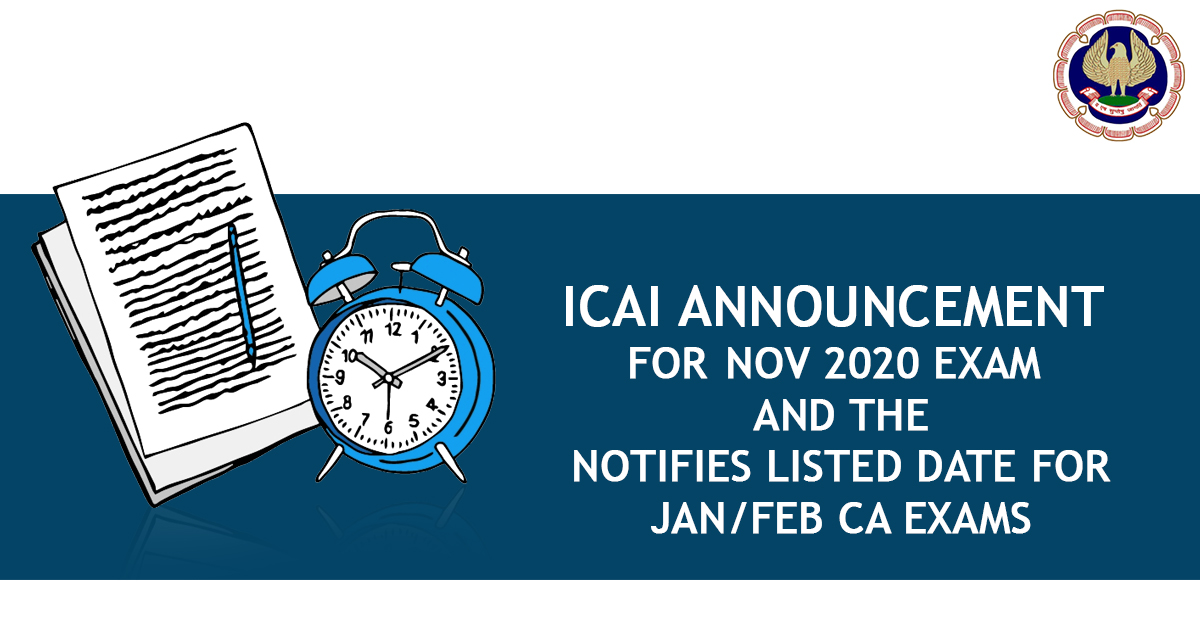 You must remember that from 21st November 2020, the ICAI examination for November 2020 is going to be held at more than 1085 examination centres all across the world. Seeking the crises of Covid-19 a separate exam will also be going on from 21st January 2021 as priorly conducted May 2021 said ICAI.
For the candidates affected by the coronavirus, the ICAI clarifies that they can give up their present exam and can sit in the next examination in January 2021 or May 2021 and also their privilege on the fees will be carried forward. For this, there is no credential needed to be given, only a self-declaration is obligated to process that the online window is opened. 
It is needed to be clear that the eligible study material in paper -6 (elective paper) in Final Course (New) holding an open book examination was permitted. 
Read Alos: Change of Certain Examination Centre/Minor Correction in the Address for November 2020
The Institute of Chartered Accountants of India (ICAI) has announced 21 January 2021 as a conducted date for January or February CA Exams.
"In continuation of the Announcement dated 7th November 2020, it is informed that January/February 2021 examination will commence from 21 January 2021 in all cities where exams are currently scheduled for November 2020 Examination," 
Further notification about the information of the exam schedule and the admit card will be mentioned soon post to the last date of the opt-out scheme.