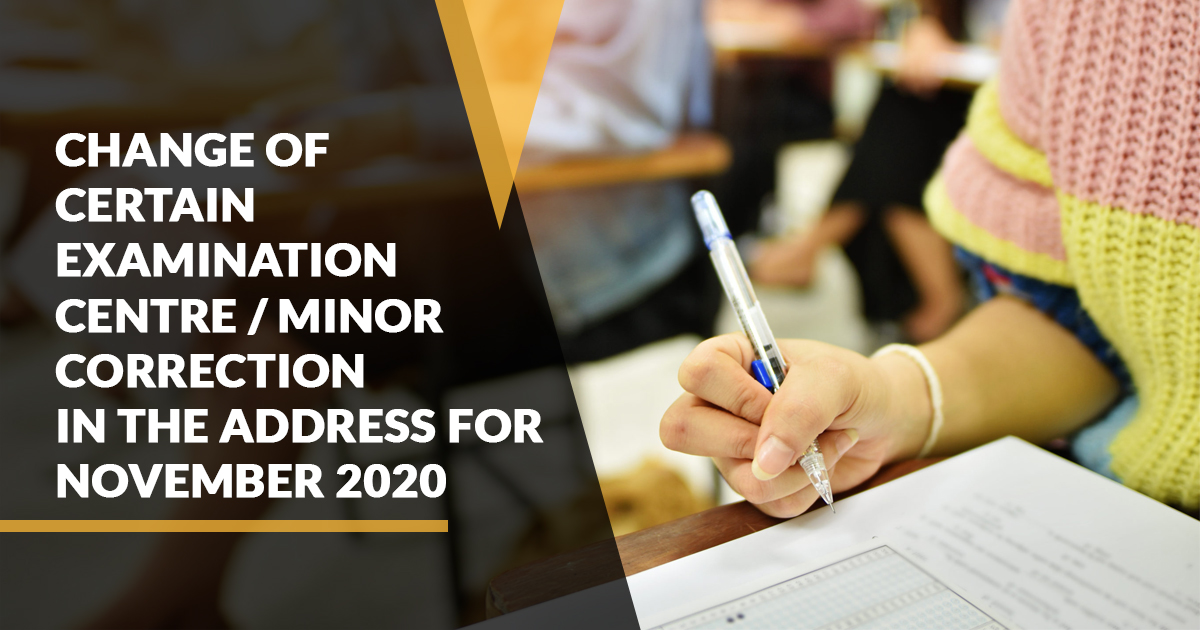 This is to notify you that due to unavoidable situations the certain examination centers as per the given information has been altered.
The candidates should take care of the above-displayed amendment in the venue/ minor correction in the address and resembles in their examinations at the new venue as declared above.
These students should keep in mind that the admit cards given for November 2020 examination will remain valid for the changed venue. Other information will remain unaltered.
The candidates are advised to seek the above and stay in touch on the website of the institute www.icai.org.
19-11-2020 IMPORTANT ANNOUNCEMENT
There have been certain changes in the examination centres due to unaccepted conditions, of which are given below: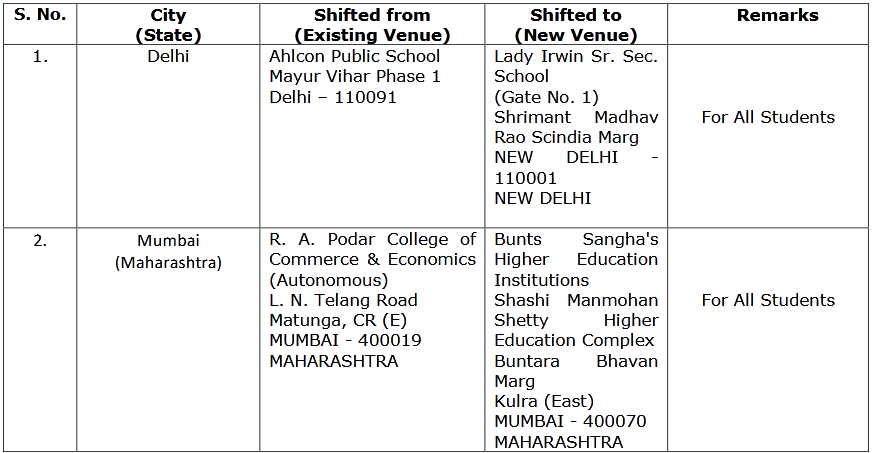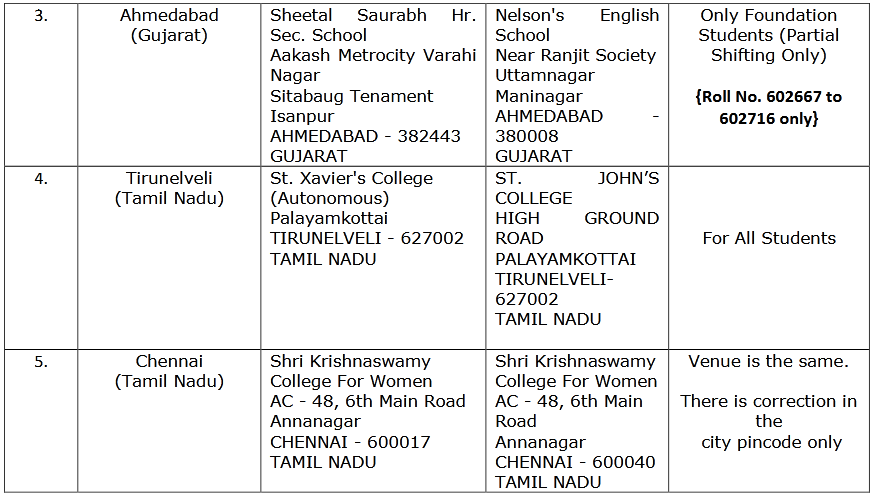 It is suggested that all the candidates must take cognizance of the above changes and consider it as final for their updated venue details/address of examination centre.
Also, it has been said that the admit cards for the November 2020 examination has the same validity for the fresh venue and also all the details must be unchanged.
All the candidates should stay acknowledged with the information and should also check website www.icai.org
Read More official Announcement for ICAI : Click here
17-11-2020 ANNOUNCEMENT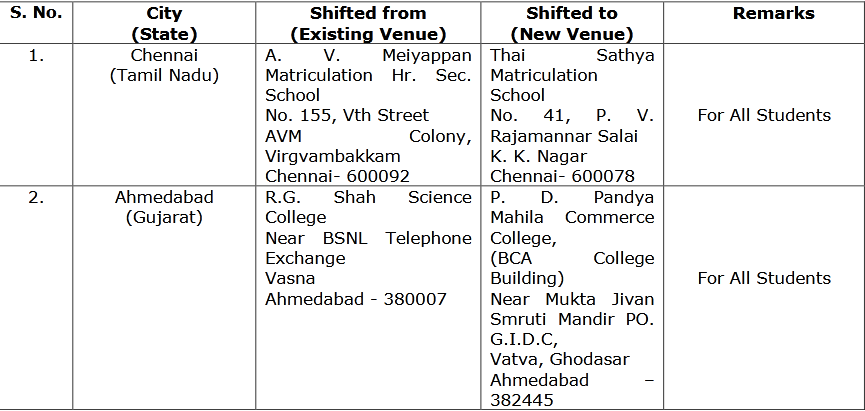 Read more certain examination centre(s), as per details given below has been changed : Details are as follow