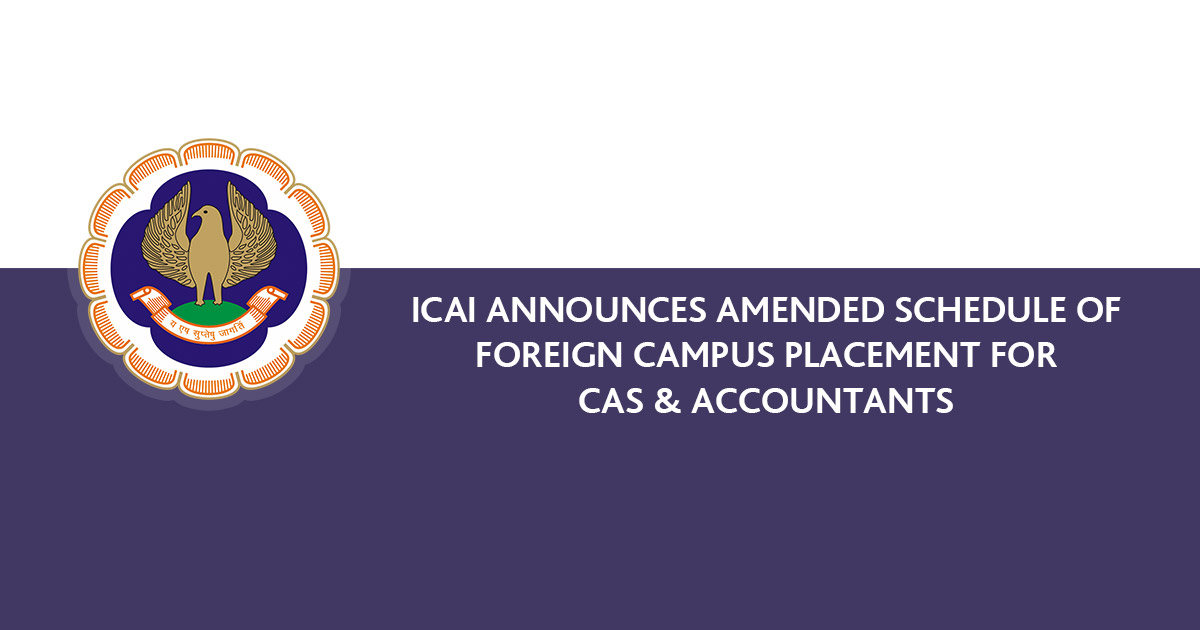 An updated schedule for foreign campus placement of Chartered Accountants and Accountants has been released by the Institute of Chartered Accountants of India ( ICAI ). ICAI announces 12th – 14th December 2019 as an updated agenda for Overseas Campus Recruitment.
ICAI offers career paths to the organisations which need experts as well as young CA & Accountant professionals and experienced professionals to meet and delve into the possibility of acquiring jobs in Industry.
Registration for the candidates will start on 25th Oct 2019 and will last till 19th Oct 2019, whereas the closing date of registration for the organisation is 20th Oct 2019.
The organisation will be shortlisted by the Institute of Chartered Accountants of India ( ICAI in the time frame between 21st to 27th November 2019.
Read Also: Practical Training Assessment Test Registration Begins for CA Students
Schedule for the written test, personal interview and Interview on video conference can be checked in the below-given time-table.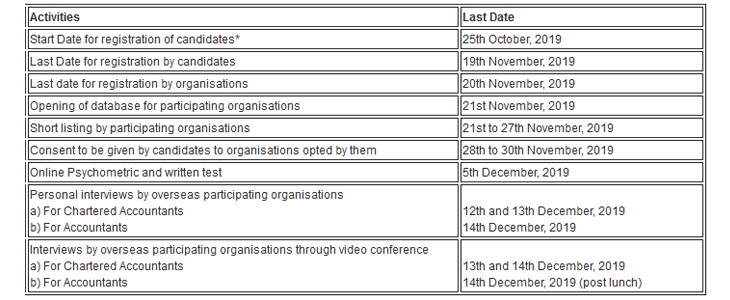 Check official Site :
www.icai.org/new_post.html?
Chartered Accountants are revered as an absolute solution server to the businesses. They are well- trained professionals in all fields of Finance and Accounting. It is a two-way opportunity for the organisation as well as accounting experts, to hurt the experts with practical training in dynamic & challenging work ambience and positions in top-notch companies, respectively.
Note :
Already registered candidates for October, 2019 drive do not need to re-register themselves.
Candidates may check their registration at:-
Members
Accountants (semi qualified)
For any query, candidates may write to overseasjobs@icai.in.