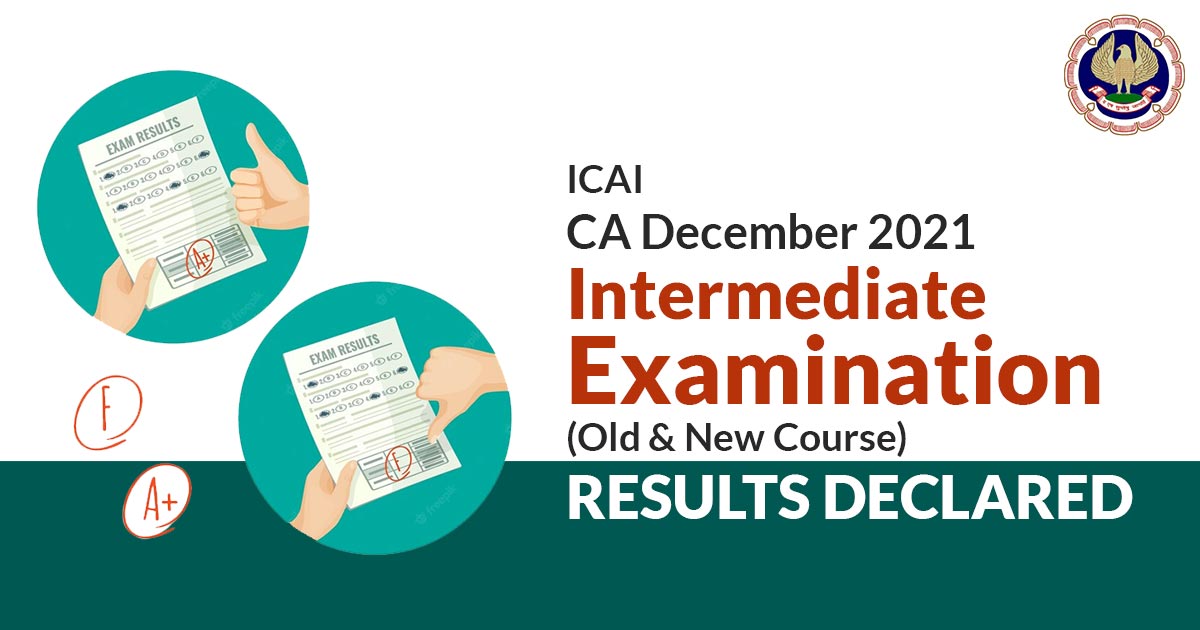 The results of the Chartered Accountants intermediate examination old course, as well as the new course along with the foundation exam, is to be conducted in November 2020 will seems to be declared on Monday, the 8th February 2021(evening)/Tuesday, the 9th February 2021(morning) along with similar and the All All India merit (up to the 50th Rank) can also be reached by candidates on the subsequent websites: 
The arrangements are to be made for the students for the intermediate examination (old course as well as for the new course) along with the foundation examination, who are waiting for the results on the email addresses to enrol the requests on the ICAI link that is icaiexam.icai.org from 6th February 2021. The result will be declared on the email addresses of the candidate's post declaration of the result who have registered the requests.
Moreover, it is to be noted that for accessing the result on the mentioned link the students need to insert his/her enrollment no. or PIN no, as well as his/her roll number.
Additional activities are to be furnished towards the Intermediate Examination (Old course & New Course) and Foundation Examination for the students in November 2020 seeking for the declaration of the results with marks on SMS.
For getting results through SMS candidates should type:
I. Towards Intermediate (Old & New Course) results in the following:-
Intermediate (IPC) Examination (Old Course)
CAIPCOLD (space) XXXXXX (Where XXXXXX is the six digit Intermediate (IPC) Examination roll number of the candidate), e.g. CAIPCOLD 000128
Intermediate Examination (New Course)
CAIPCNEW (space)XXXXXX (Where XXXXXX is the six digit Intermediate Examination roll number of the candidate), e.g. CAIPCNEW 000128
II. Towards Foundation Examination result in the following:-
CAFND (space)XXXXXX (Where XXXXXX is the six digit Foundation Examination roll number of the candidate), e.g. CAFND 000171
and communicate the information on 57575 – for all mobile services