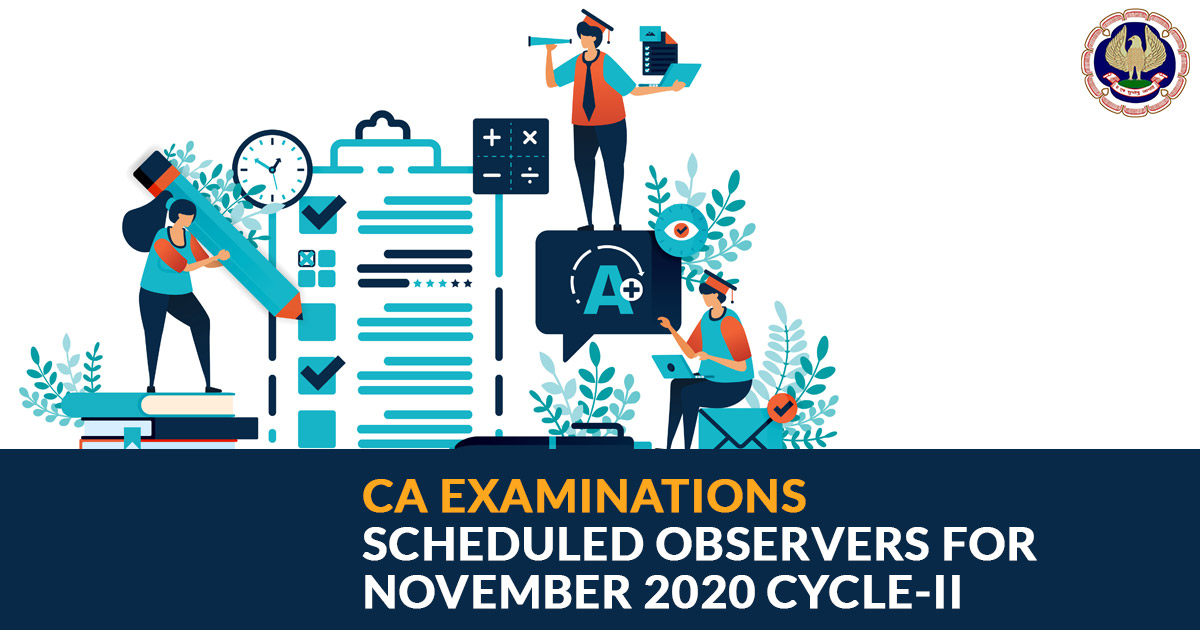 From 21st Jan to 7th Feb 2021 the upcoming CA exams are going to get scheduled.
With respect to the notification dated 20th August 2020, contesting to empanelment to the act as a spectator at exam centres for CA exams which are going to get conducted in November 2020 gets reopened from 21st Dec at 11.00 AM to 23rd December 2020 11.59 PM.
Read Also: ICAI opens Registration for Online Home-Based Practical Training Assessment
The members might be empaneled as a spectator for January/February 2021 Examinations up to 23rd December 2020 who had registered before.
In different words, the members who had previously applied for the duties of spectator via online portal vide announcement dated 20th August 2020 do not apply again.
If any members seeking to visit the portal of observer http://observers.icaiexam.icai.org and develop the online application to entitled as an observership for the November 2020 cycle-II (21st January 2021 to 7th February 2021) Examinations up to 23rd December 2020.
The announced eligibility details vide mandatory announcement on 20th August 2020 reveals on www.icai.org will not get changed.