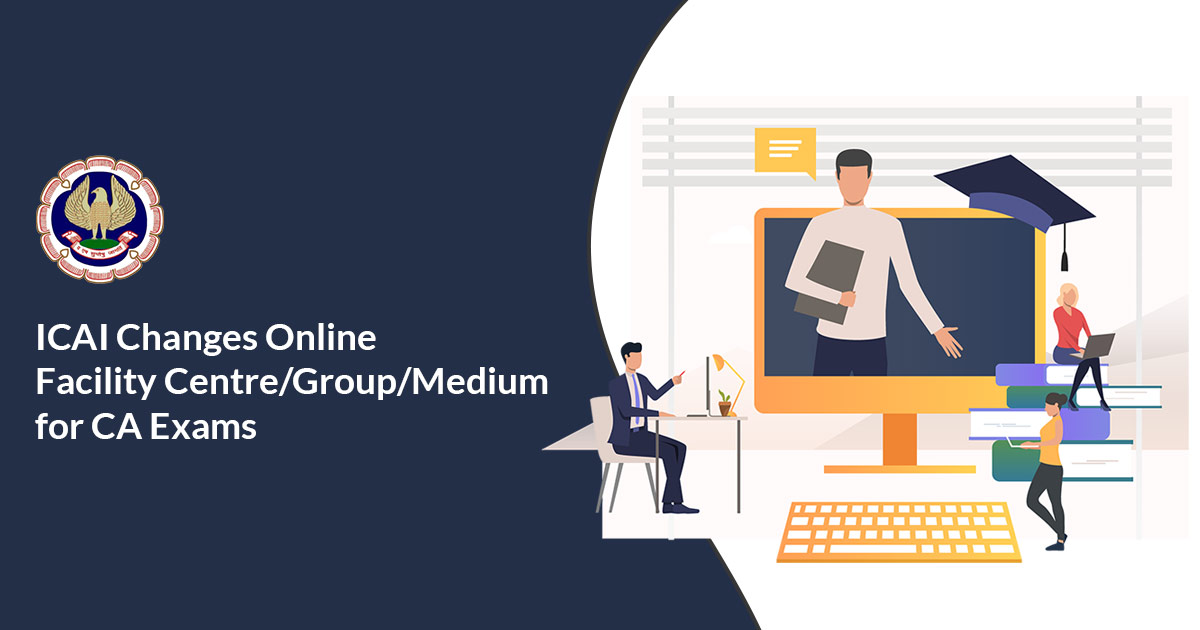 A new online facility has been introduced by the Institute of Chartered Accountants of India (ICAI) which facilitates the change in Centre/Medium/Group for the candidates appearing in CA Exams.
Considering that many candidates do not take the utmost care while filling the application form for exams and end up making errors, the ICAI opened up this facility so that students can rectify the mistakes committed by them while filing the examination application forms, even after their submission.
So, this new facility opens up a window of opportunity for the candidates to fix the errors committed by them while filling and submitting the application forms for exams.
With this new online facility, an applicant can check and rectify the errors (if any) made in their application forms in the columns of Centre/Medium/Group, starting from May 2015 exams.
It should be noted that the changes in the fields of Centre/Medium/Group would not be allowed in the applications forms filled manually. This indicates that the application forms filed online will only be able to avail this online rectification facility. To make a change in the field of Centre/Group/Medium, a candidate would need to open the online window by clicking at https://icaiexam.icai.org
Read Also : CA Intermediate & Foundation Exam Result Expected on February
The approval given to the request for the change will be reflected in the admit cards of the candidates. However, the students who have submitted their examination application would only be able to use this online facility and the facility would not be available for the candidates applying for the exam.
Further, the candidates who have applied for the exam under Old Syllabus would be allowed to make the change in the syllabus field from Old Syllabus to New Syllabus, provided they have converted to New Syllabus.
This online facility will be available for free on a website https://icaiexam.icai.org. On the same website, the candidate can check the details furnished by him in the application form of examination, usually after 3-4 days of submission of the form.
The "Correction Window" will be open for a time-frame of 7 days and only one application will be accepted for the change of Centre/Group/Medium either jointly or severally.
The candidate would need to upload a scanned and duly signed copy of a handwritten/typed application to make a change in the field of Centre/Group/Medium.
Successful submission of the request would be confirmed on the screen but that would not signify the approval for the same by ICAI. However, post-approval, candidates will receive the admit cards that embody the changes sought by him through the "Correction Window".