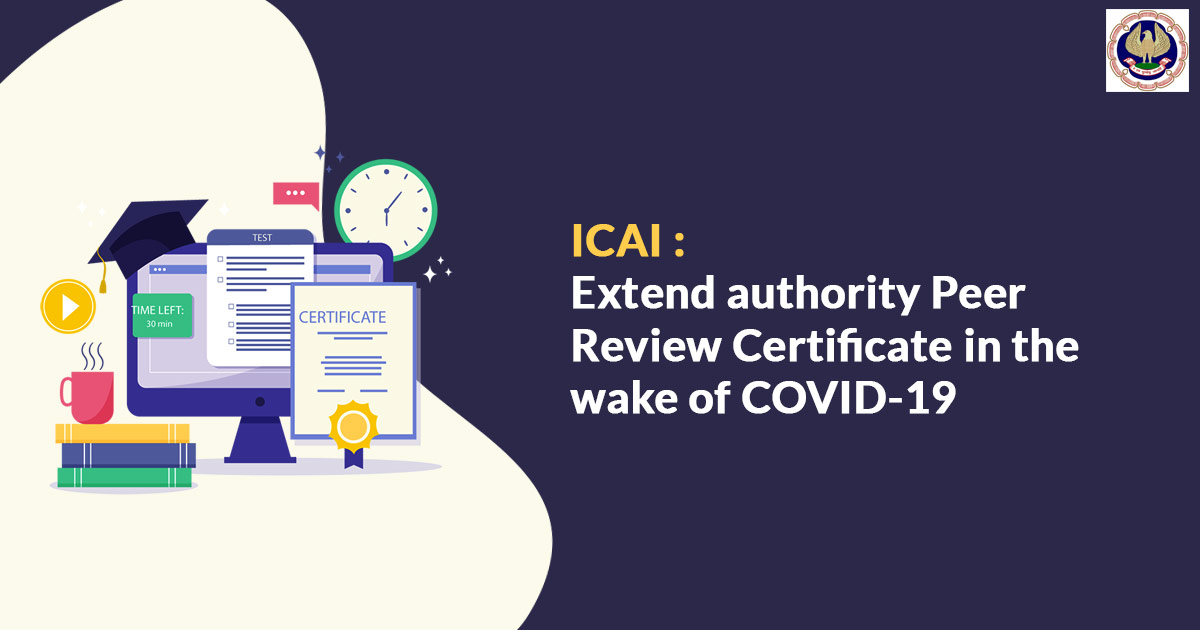 The Institute of Chartered Accountants of India ( ICAI ) has prolonged the validity of the Peer Review Certificate in the wake of COVID -19 spurt in the country.
It is notified that practice units are facing the operational breakdown as per the bombardment of the lockdown through several state governments in different parts of the country as of pandemic.
Hence so to moderate the issue the peer review board has decided to provide the extension to peer Review Certificates which expire in the duration from 1/04/2021 to 30/06/2021 up to 31/07/2021. As per the validity of these certificates will now be entitled as 31/07/2021. But so to carry on the validity of the certificate, it is urged from the practice units to make sure the submission of the concluded Final Clean Report to the Board in advance prior to 31/07/2021.
Read Also : Condonation Fees due to late filing of Application Form 18 related to Members and Firms amidst Covid-19
The major goal of the peer review is to make sure that in taking the assurance service assignments the institute peoples (a) follows the technical Professional and Ethical Standards as applicable including other regulatory obligations thereto and (b) pose out the place proper systems consisting credentials thereof to extensively resents the quality of the assurance services.
Hence peer review is meant for the intention of raising the quality of the professional work, clarity in the technical standards used, effective process and methods which results in more reliable and useful audit and reports and it needs no relationship whatever be the disciplinary or other administrative methods. The review start through the assumption which professionals discharge their obligations properly and the target to review is to raise those attributes of professionalism which provide to keep the profession of CA in India in the vanguard of the accounting and auditing profession across the world.