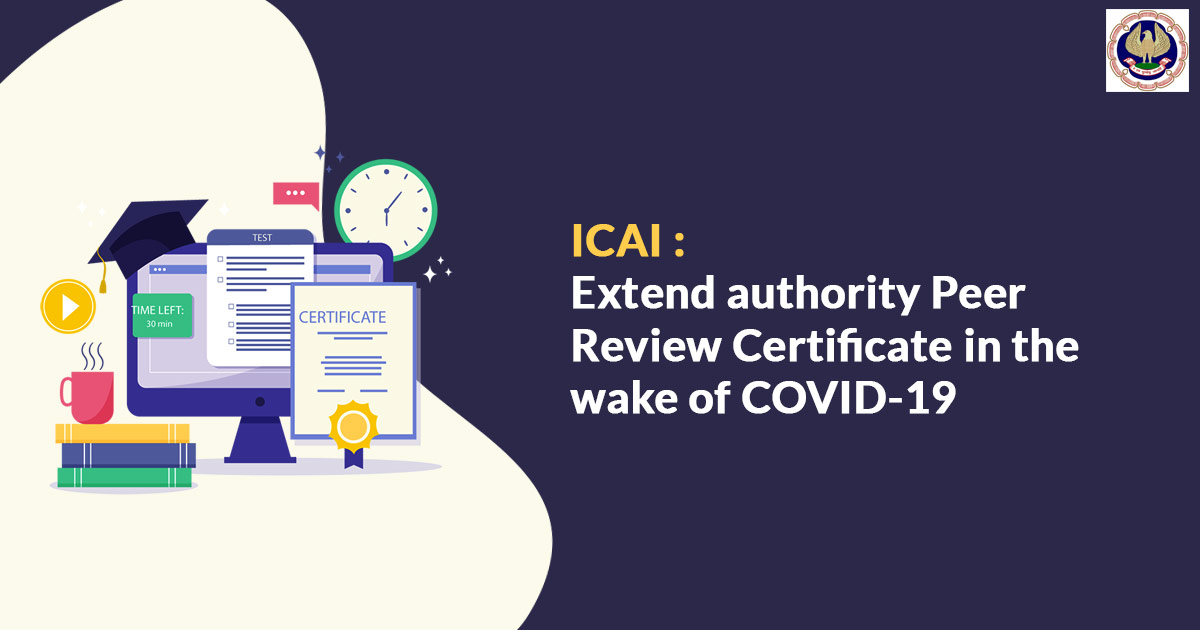 In the wake of the second wave of Corona wherein the life of the people has been ruined and devastated, the Institute of Chartered Accountants of India (ICAI) has once again stretched the validity/applicability of the Peer Review Certificate till August 31, 2021.
Considering the present facts and circumstances, wherein some states of the country are still witnessing partial lockdown along with the requests received from CA students, the ICAI has finally taken a decision to allow relief to practice units by stretching the expiry date of peer review certificate (that had the original expiry date in the month of July) by August 31, 2021, i.e. the specific cases wherein no benefit of extension has been granted as per the earlier announcements of ICAI.
Read Also: CA Proposes Madras HC over Directions to Ministry of Corporate Affairs of Chennai NCLT
Nevertheless, in the cases wherein the reviewer had already submitted the report in respect of the practice unit that is coming within the purview of the aforesaid category and found complete until August 31, 2021, then the peer review certificate will be issued in furtherance of the previous certificate.
Read more official Announcements by ICAI, Click here