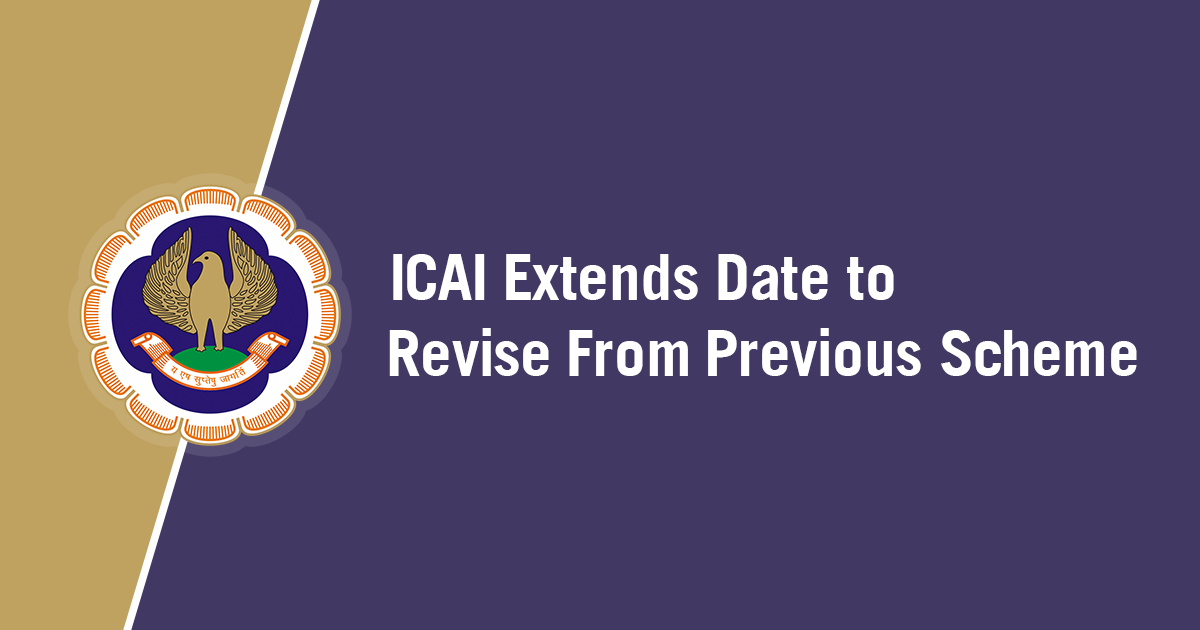 Recently the ICAI (Institute of Chartered Accountants of India) announced that the conversion of the earlier scheme into the revised scheme has to appear in the November month intermediate and final CA exams.
Previously 27th august 2019 was the last day to convert from earlier scheme to revised scheme needed to appear in the intermediate and final examinations.
Read Also : ICAI Working on Complaints over Illegal CA Exam Sheet Possession
As per the notification, Considering the hardship being faced by students in converting themselves, it has been decided by the Competent Authority that the last date of conversion is extended from 27th August 2019 to 7th September 2019 for appearing in November 2019 Intermediate and Final Examinations."
There is a self-service portal at www.icai.org on which the student can convert from the Earlier Scheme to Intermediate Course of the revised scheme of Education and Training.