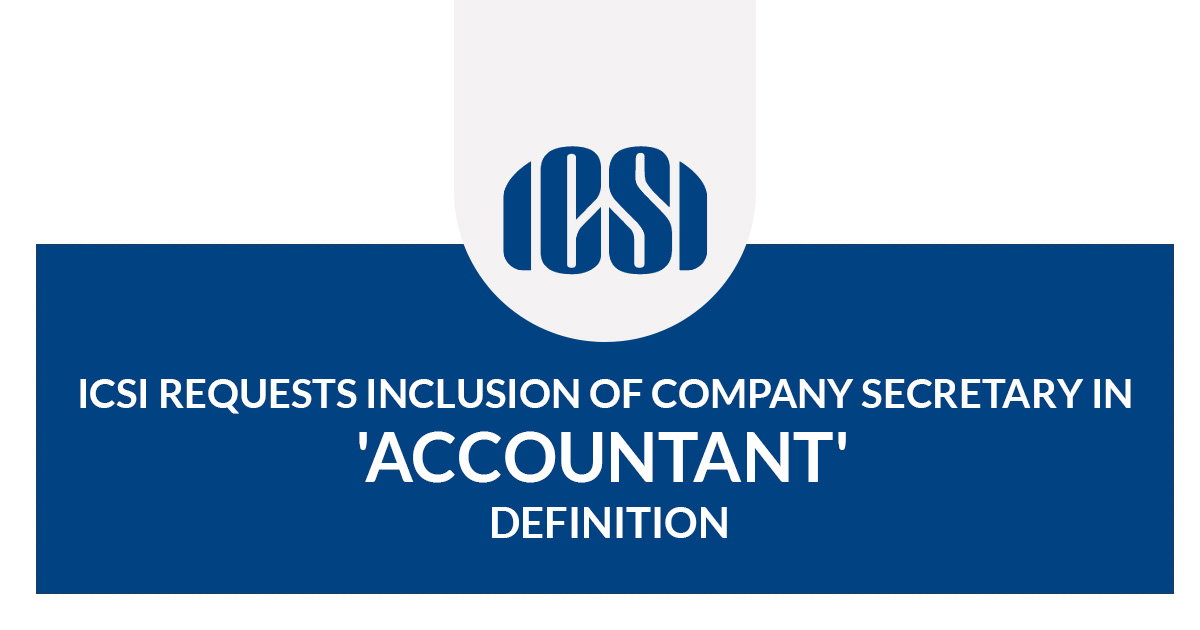 Recently, The Institute of Company Secretaries of India ( ICSI) has requested the law authorities to amend the definition of 'Accountant' given under the Section 288 (2) of the Income Tax Act, 1961. ICAI wants the addition of the term "Company Secretary" in the Accountant definition to make it more relevant.
Those who don't know, ICAI is one the leading professional accounting bodies in India, established by an Act of Parliament in 1949. This Act is referred to as The Chartered Accountants Act, 1949 and was passed in parliament to regulate the profession of chartered accountancy in the country.
Read Also : CA Final Examination Results Might be Released Next Week by ICAI
As of now, the ICAI has more 580,000 registered members and more than 3,50,000 students under its belt. It is a premier accounting body that has been respected all over the nation for its high technical, legal, education and ethical standards.
In the letter wrote of Finance Minister Nirmala Sitharaman, the member of ICAI, CS Ranjan Pandey pointed out that a Company Secretary is a competent professional from ICAI whose skills are honed through examinations, rigorous training, compulsory coaching, and professional development programmes by ICAI. CA is governed by the Code of Conduct encoded in Company Secretaries Act, 1980. Hence, the CA profession holds every right to be a part of the definition of an accountant under section 288 (2) of the Income Tax Act, 1961.