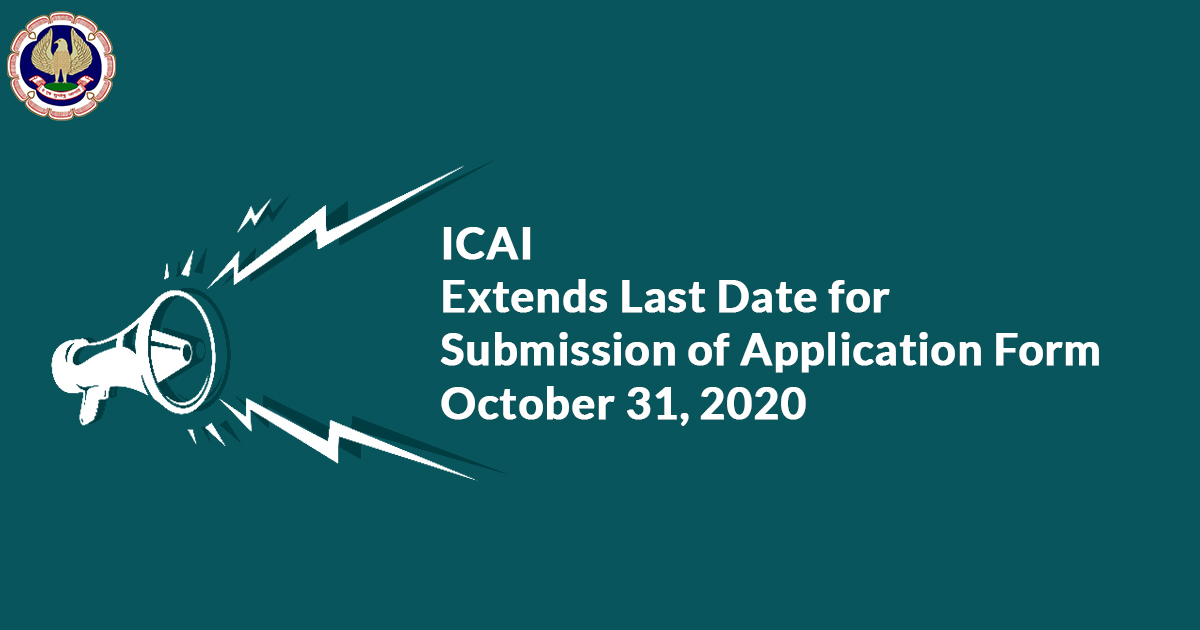 The Institute of Chartered Accountant India (ICAI) states that due to Covid-19 pandemic the last date for the submission of application Forms has extended without a condonation fee till October 31, 2020.
In the pandemic rise, the ICAI has recognised that still, students are facing in filling up the Form 102/103 for the registration of Articleship as the reason of non-availability of the Judicial stamp for accomplishing the actions of Articleship.
Read Also : ICMAI Merging June 2020 Examinations with December 2020
Due to the closing down of the institution the students are filling Form 112 for pursuing another course, it is also the matter of concern for those academic institutions. This caused a delay in submission of online forms investing schemes for condonation fees under the regulatory stipulation.
Thus, the Institute has voted to elongate the duration of relaxation from 30th June to 31st October 2020 and to pressurise the condonation fee if the Forms starts filling till 31st October 2020.
"This period includes a one-month prescribed time limit given in general,"