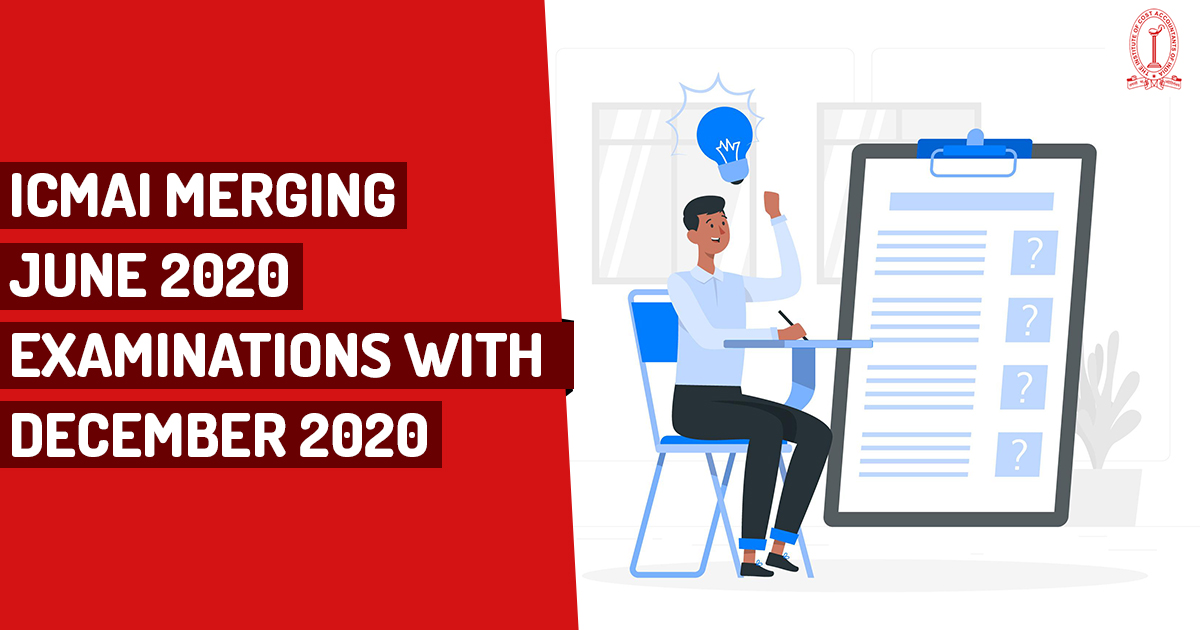 On Tuesday, August 11, 2020, the Institute of Cost Accountants of India (ICMAI) announced that it is going to merge June 2020 Intermediate and Final Examinations with December 2020 examination.
In the Announcement, ICMAI satiated that, "The Institute of Cost Accountants of India has decided to cancel the rescheduled Intermediate and Final Examination of June 2020 session to be held from 1st – 10th September 2020 due to pandemic Novel Coronavirus (COVID- 19) to ensure the interest of all the stakeholders and in particular the candidates/students and merge the June 2020 examination with December 2020 examinations, with the due carryover of all relevant benefits already available to students including fee payment and the subject wise exemption for the Intermediate and Final Examinations to be held in December 2020,"
The Institute also notified that the timetable and program details of the merged June 2020 examination and the December 2020 Intermediate and Final Examinations will be released separately.
Read Also : Additional Examination Centers for CA November Exam
Now if candidates have already submitted their examination forms for the Intermediate and final examinations of the June 2020 session then they don't have to apply again, All the submitted details will remain the same. However, If the candidate is not enrolled for the intermediate and final examination of the June 2020 session can submit a fresh form online for the December 2020 examination.
The released notification also states that "Candidates/students who have submitted examination forms for the Intermediate and Final Examinations, June 2020 session are allowed to add their Group with payment of differential examination fee for appearing in the Intermediate and Final Examinations to be held in December 2020,"