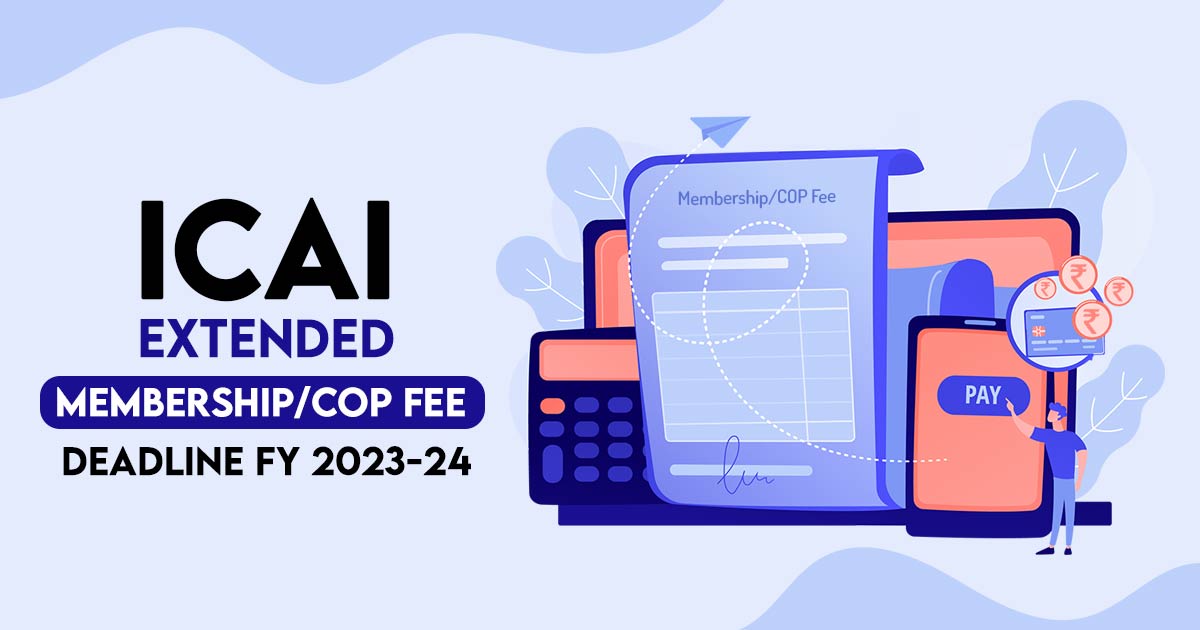 In its recent official announcement, the Institute of Chartered Accountants of India (ICAI) has extended the deadline for the payment of membership fees, allowing chartered accountants to practice independently with a firm. The ICAI has established a standardized fee structure for CA membership, which is valid for a period of 12 months. It is crucial for members to renew their licenses upon expiration. To get a chartered accountant license, aspiring professionals must apply for CA membership, participate in level examinations, and achieve a minimum passing score.
Once the membership fee is paid to the ICAI, chartered accountants become eligible to practice as CAs individually with a firm. The ICAI has extended the payment deadline until October 31, 2023. It is important to note that the ICAI Membership fee payment includes an 18% Goods and Services Tax (GST). Members are encouraged to visit the official website at https://www.icai.org or eservices.icai.org to make the payment and access further details. This extension aims to provide relief to members and ensure a smooth payment process. 
Related: ICAI: Annual Membership Fee/Certificate of Practice Fee and GST
The Institute of Chartered Accountants of India (ICAI) has extended the deadline for submitting due payments from 30 September 2023 to 31 October 2023. It is necessary for CA Members to pay their yearly ICAI membership/certificate fees by 31st October 2023 for the fiscal year 2023-2024. They are advised to make the payment before the extended deadline.
The ICAI has already prepared tax invoices in compliance with GST requirements. Members who have not yet paid their fees can conveniently pay online through the official website or the self-service portal.
The ICAI official announcement emphasizes that members who still need to pay their fees should submit the KYM form and make the necessary payment for the annual membership and certificate of practice fees for the fiscal year 2023-2024.
For more information and to stay updated on this important announcement, chartered accountants are advised to refer to the official announcement at: https://www.icai.org/post/extension-of-last-date-for-payment-of-membership-cop-fee-2023.