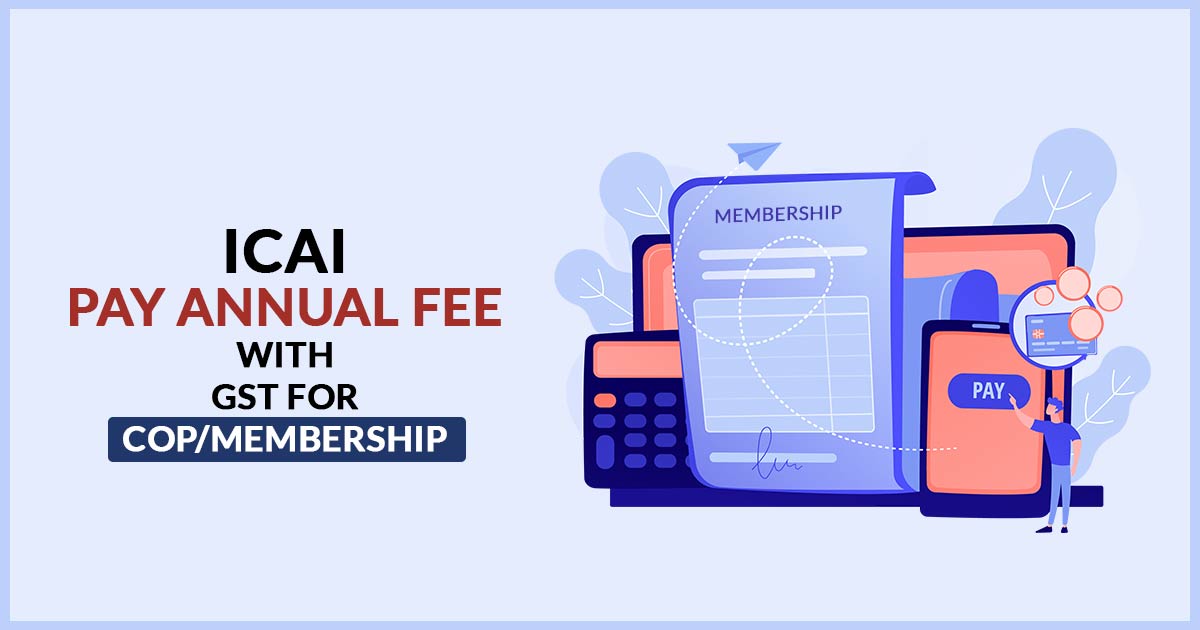 Towards the members of the Institute of Chartered Accountants of India (ICAI), the organization itself has urged to remit yearly membership or certificate of practice fees for the year 2021-22 which is left for the payment on 1/04/2021 and is required to be furnished on or prior to 30/09/2021. It is indeed urged to furnish the fees by 30/06/2021 for GST liabilities. 
The members can furnish the fees in advance for the membership or COP in the specified amount for 10 years (1+9 years) + GST. There is no removal or revocation of the membership or COP for the case of any upward amendment in fees for future aspects. It is to be note down that ACA who has furnished the membership fee for the duration must not be more than 10 years and at further stage should choose for FCA status then the member is needed to pay different fees the difference of fee in conversion from ACA to FCA and Fellow Member Admission Fee) for the left period.
Read Also : GSTR 3B Due Date Return Filing For April 2021
The annual membership or certificate of practice fee along with the GST includes 18% is mentioned as:
ICAI is pushing the "I GO GREEN with ICAI" scheme beneath which members opting for e-journal will be given a discount of Rs.590/- (including 18% GST) on the total amount of Membership Fees.

Through the online mode that is a self-service portal (SSP) i.e  https://eservices.icai.org/ the payment shall be furnished.
From all members, we urge you to contribute to Chartered Accountants Benevolent Fund (CABF) Opt to support 'I GO GREEN with ICAI'.
Read More official Announcement : Click here