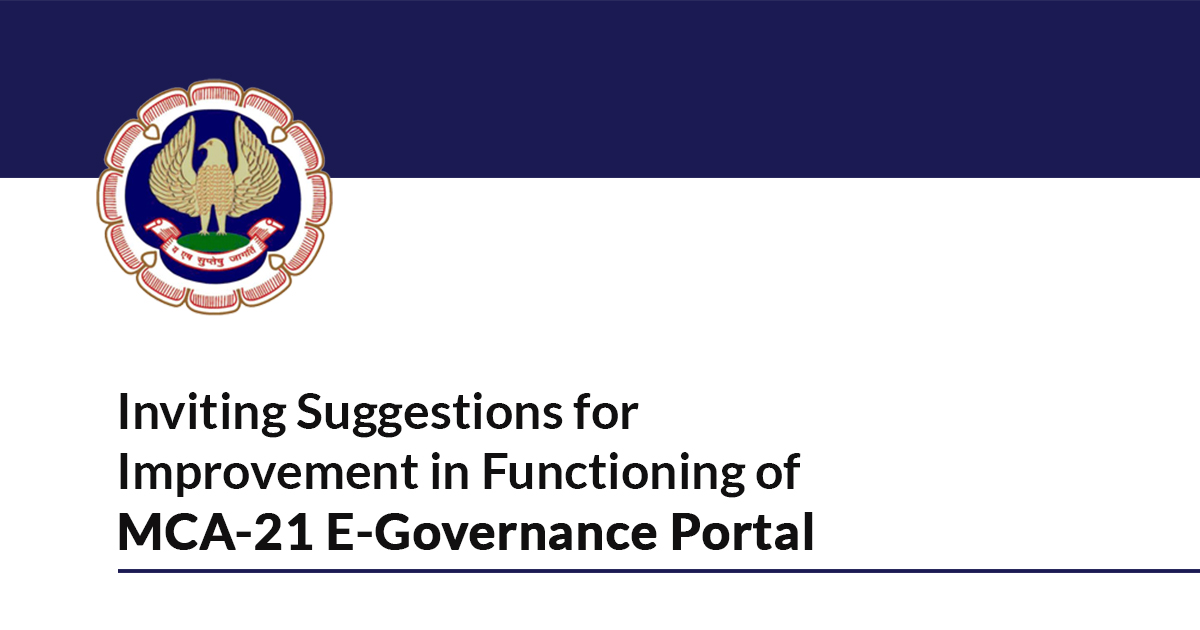 The Institute of Chartered Accountants of India has released a notification on its website, inviting suggestions for improvements in the functioning of MCA-21 E-Governance Portal for the development of a new, improved system.
According to the notification, the Ministry of Corporate Affairs (MCA) is working to build a new MCA21 v3 system, which will be an upgrade to the existing MCA-21 portal with the purpose to allow easy and secure access to the various services provided by the portal.
The new MCA21 portal will be designed on the latest technology and will have the latest features and functionalities. It will be created with the core objectives of "promoting automation, integration with external regulatory, and to aid 'ease of doing business'."
Read Also: ICAI Announced Details of the 'Opt-Out' Scheme For Appearing Candidates
Also, the new system will be designed to address the issues being faced by the stakeholders when using the existing MCA21 portal. In this regard, the Corporate Laws & Corporate Governance Committee of ICAI invites stakeholders and members to share their suggestions on the issues that need to be resolved and improvements they would like to see in the MCA21 v3 system. The same can be shared via the form provided for the purpose (attached below).
All the suggestions & issues received from the members will be forwarded to MCA for their consideration while developing the new MCA21 v3 E-Governance Portal.
Stakeholders can use the form to send their suggestions by 30th November 2020. https://forms.gle/eJta2BXPj5jojjgs6