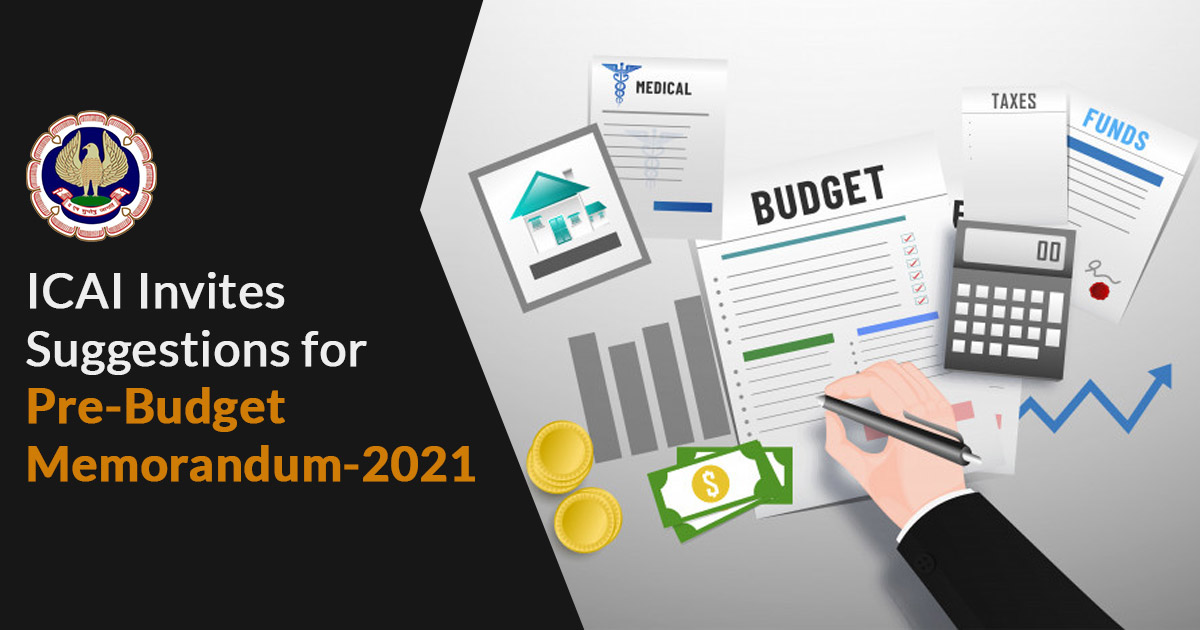 The Direct Taxes Committee of the Institute of Chartered Accountants of India (ICAI) is currently engaged in the identification of key concerns to be included in the Pre-Budget Memoranda – 2024. These concerns will be submitted to the Ministry of Finance. The committee welcomes suggestions under the following categories, pertaining to Direct Taxes (including International Taxation):
Direct Taxes
(including International Taxation)
Suggestions for expanding the tax base and enhancing tax revenue.
Suggestions for combating tax avoidance.
Suggestions for reducing or minimizing tax-related disputes and litigations.
Suggestions for streamlining and rationalizing the provisions of Direct Tax Laws.
Suggestions for addressing administrative and procedural challenges to improve efficiency.
Read Also: ICAI Seeks Suggestions to Simplify GST Rules from CAs
Submission details
Suggestions can be made through the link: https://appforms.icai.org/preBudgetSuggestion/index.html
10th October, 2023 is the due date for suggestion.
Read more official Announcemt by ICAI website : Click here