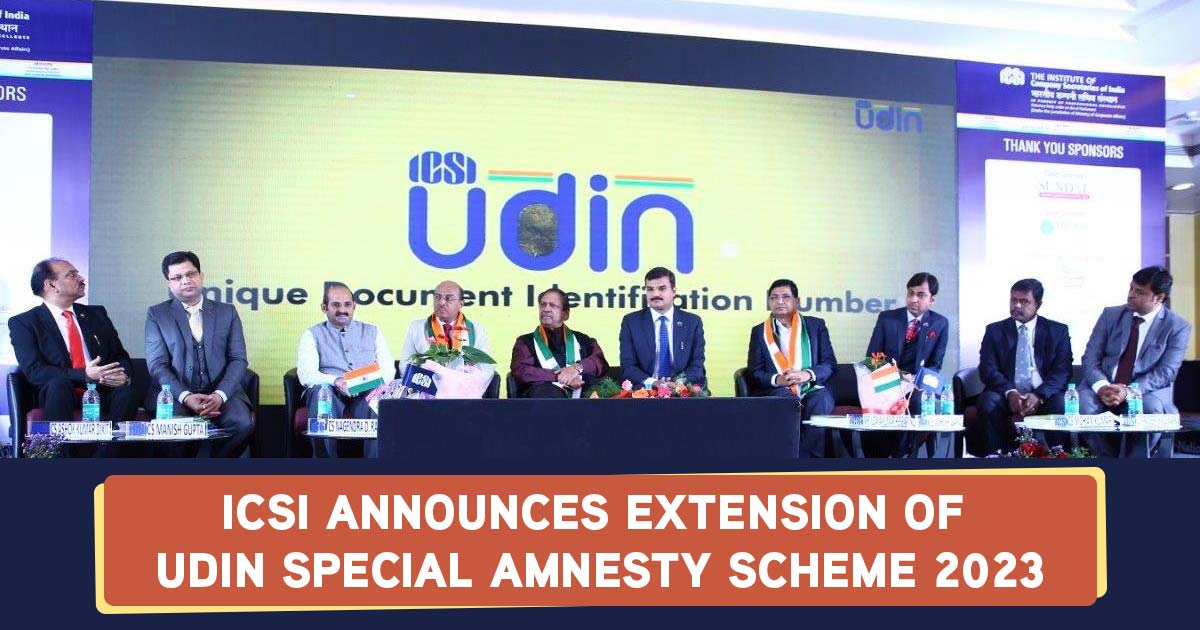 The Institute of Company Secretaries of India (ICSI) Unique Document Identification Number (UDIN) Amnesty Scheme, 2021 is executed by the institute for acknowledging the practical issues in building UDIN and other issues which the members are facing because of the current pandemic.
Considering the requests of the members of the Institute of Company Secretary of India (ICSI) to extend the Amnesty Scheme due to COVID-19 and various practical difficulties being faced by the members, The ICSI  has decided to extend the UDIN Amnesty Scheme, 2021 till June 30, 2021.
Earlier,  The Amnesty Scheme was effective from April 20, 2021, to May 15, 2021, and the same was extended to June 15, 2021, in view of the second Covid-19. However, the other terms and conditions of the Amnesty Scheme shall remain the same. It is worthwhile mentioning here that this is the last opportunity to avail of the benefit under the UDIN Amnesty Scheme, 2021.
Read Also: Second Covid: Avail of the opt-out Facility from the CS Exam 2021
A copy of the ICSI UDIN Amnesty Scheme, 2021 can  be downloaded from the web portal of https://stimulate.icsi.edu/udin/  
UDIN is an automated Unique Document Identification Number that is generated in the composition of the first 2 digits that represents the current year (year of attestation ), the next 6 digits being the Membership Number of ICSI registered person that confirms to document authenticity and alphanumeric 10 digit number generated on a random basis.
Read more official Announcement : Click here