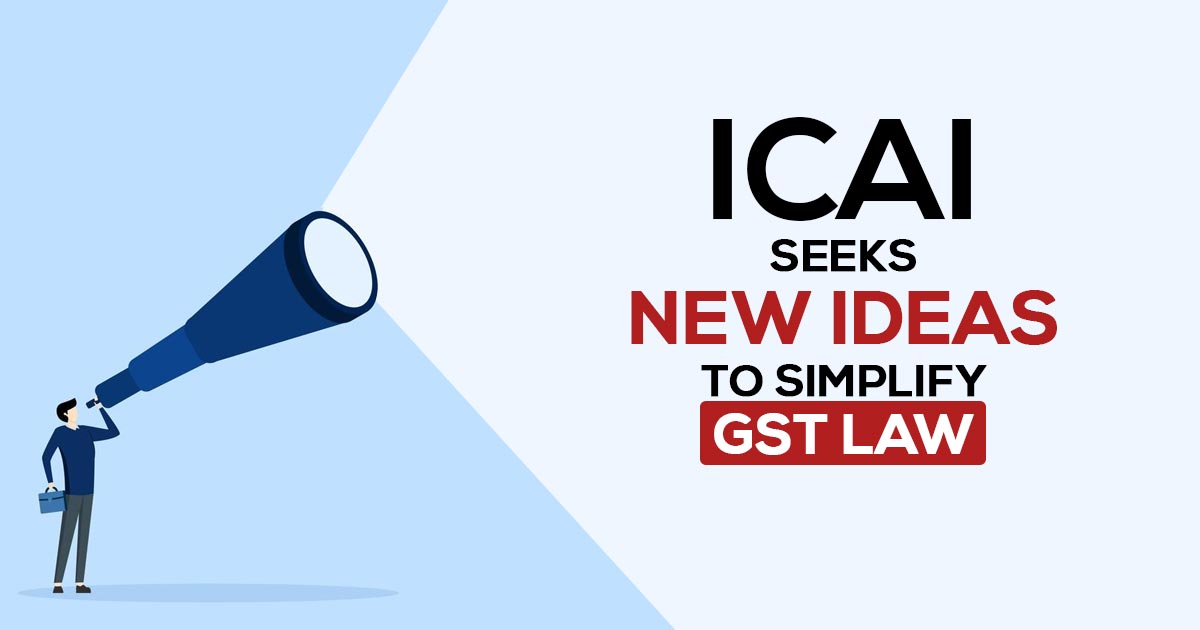 From Chartered Accountants the Institute of Chartered Accountants of India (ICAI) has invited recommendations. 
The main purpose of the GST and indirect taxes committee would be to analyze GST law and to provide appropriate recommendations to the government to simplify the GST law and make it transparent, certain, and equitable. Upon the problems of GST policy making and its executions, the committee would represent itself to the government.
The recommendations are been sought by the committee on the issues and challenges in executing the GST law. 
Read Also: AI Technology & Analytics to Automate GST Return Scrutiny
The recommendations must have the motive to develop an easier and more appropriate GST regime rectifying the functioning of businesses and reducing litigation as well as it should not be related to any particular industry or sector. The recommendations would be revealed via the committee shall get submitted to the government.
A professional can give suggestions on topics like Levy and Collection of Tax, Time of Supply, Value of Supply, Input Tax Credit, Registration, Tax Invoice, Credit and Debit Notes, Accounts and Records, Returns, Payment of Tax, Refunds, Assessment, Audit, Inspection, Search, Seizure, Arrest, Demands and Recovery, Liability to Pay in Certain Cases, Advance Ruling, Appeals and Revision, Offences and Penalties, Transitional Provisions, Miscellaneous, Place of Supply, IGST Provisions Other Than Pos, Customs, FTP, Others
Fill out the form for suggestions – https://idtc.icai.org/cc/apps/suggestions.php