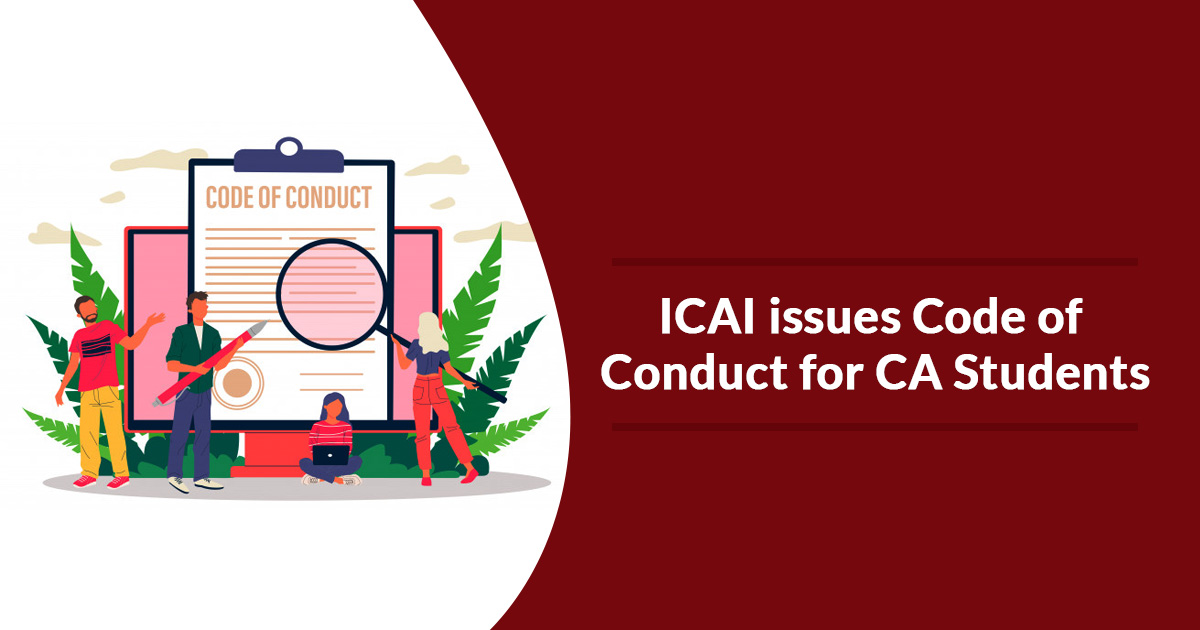 The Institute of Chartered Accountants of India (ICAI) declared the Code of Conduct for CA Students.
ICAI clarified that the students urged to see these in letters and spirit so as to manage the highest standards of this recognized profession. An action shall be imposed on the students if anyone is found in violation of the rule. 
The department of the Institute has yielded a Code of Conduct for CA Students to be observed during the pursuing of chartered accountancy courses.
The code of conduct is applied to all the students who are doing their Chartered Accountancy Course and comprises the students who have finished their respective practical training.
Read Also: ICAI Notifies Dress Code for CA Students
The main target of ICAI before implementing the law of code of conduct is to maintain discipline among the students of chartered accountancy courses. With dealing with the members of the institute and other public in general it is important to know that the code of conduct for the students going through the practical training beneath the Chartered Accountancy Course constitutes of enrolled students for foundation, intermediate and final courses along with those who had already completed their practical training. 
Regulation 66 of the Chartered Accountants Regulations, 1988 was included in the Code of Conduct which is applicable to the Students within the practical training under the Chartered Accountancy Course and handles the same cases.