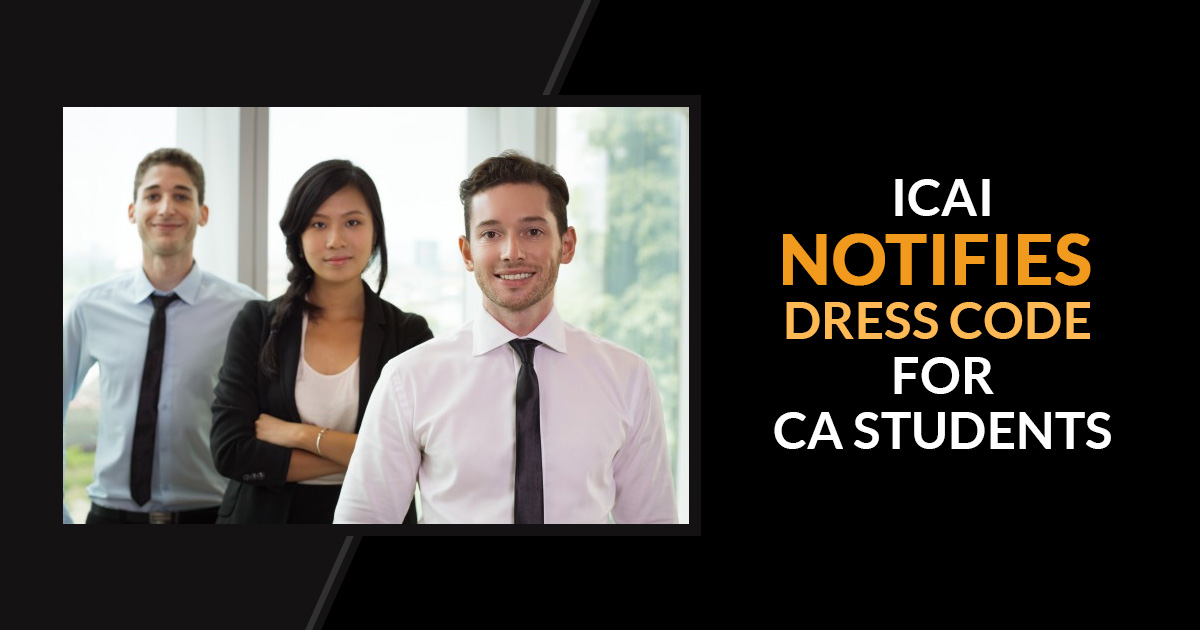 The Institute of Chartered Accountants of India (ICAI) mentioned the dress code for CA students to get mandatory so to maintain the discipline. 
The code of conduct declared by the department of the institute has notified to CA students to be seen during the pursuing of the Chartered Accountancy Course. The code of conduct is applied to all the students who pursue the Chartered Accountancy Course and song with the students who have finished practical training.
The dress code has been explained by the institute during the declaration of the code of conduct for CA students.
ICAI has asked the students while going through the articled training will stick to the formal dress code according to the local culture and tradition.
Read Also: ICAI Extends Last Date for Membership/COP Fees Payment
This Dress Code for the male students is full sleeves shirts and trousers and for the female Students, Sarees/ Salwar Kurta/Suit is mandatory to wear.
Prior to appearing in front of the appellate authority, they might also wear the suit and tie.
During the running of the orientation courses, Management and Communication Skills (MCS) course, Information Technology, Advanced Course the students are urged to maintain discipline and decorum separated from owning the dress code.