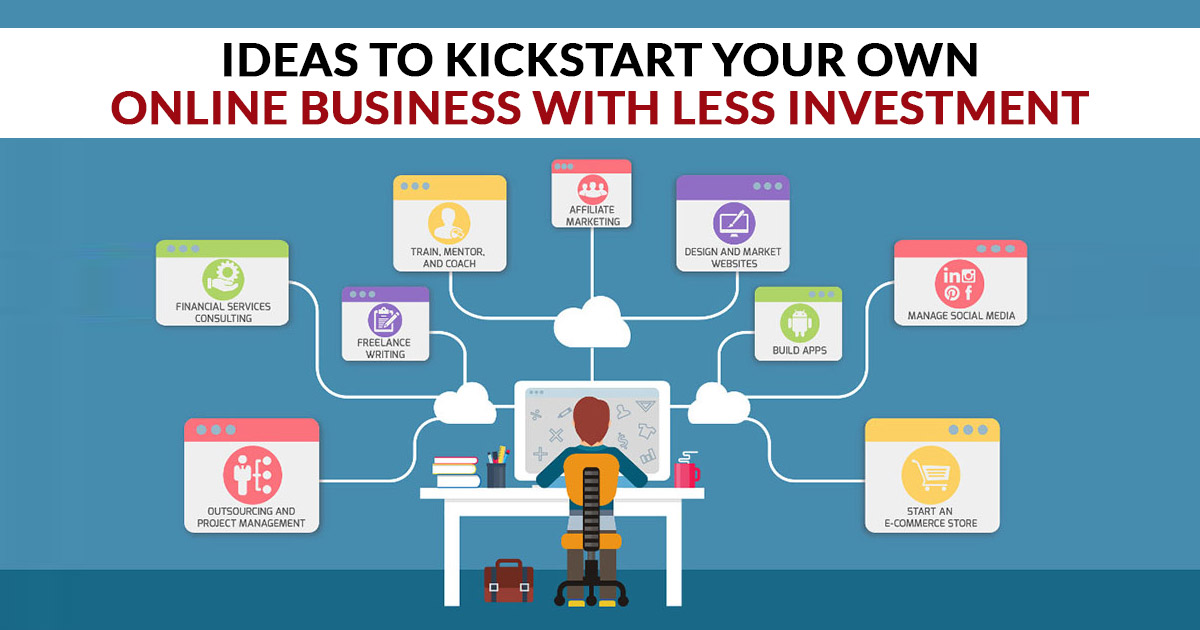 Today if we think about starting a business first thing that strikes our minds is a self online business as the internet is ruling the generation and no one in the world is unaware of the wonders created by this virtual web. Owning a self online business has made many entrepreneurs rich just by working from their homes.
Although there are no exact stats, millions of freelancers have earned considerably from the products or services delivered by them via online modes. Whether its a full-time business or a part-time activity for minimal income/pocket money.
Enlisted here are some of the profitable online businesses you need to pay your time on which in return will give you more than expected returns:
#1. SEO Consultant –
This indeed is the most sought after opportunity as many companies are now aware of what SEO (Search Engine Optimization) can do to grow their business. One with good marketing skills can grab some customers by showing small business owners the benefits of SEO to raise their business.
One who is not good with SEO can brush up their knowledge from various online portals and those with some knowledge about SEO must remember that Google's algorithms keep on changing so they need to keep themselves updated to find success in the field.
#2. Online Business Expert –
If you have an upper hand in the culture of startups or are good with market analysis or you know the games of business why not assist new entrepreneurs in kickstarting their firm or existing business owners to grow their business and charge for the same?
Adding on to that you can showcase your expertise and bring in clients by writing business articles on platforms like LinkedIn.
#3. Social Media Handler –
Though giant businesses can afford to hire full-time expert staff for handling their social media accounts and advertisements many small business owners find themselves with no clue how to go ahead with social media marketing. Such business owners could be your client base if you are well aware of the ins and outs of social media marketing.
As social media consultants, you can help small businesses with the best online marketing techniques, posting schedules and content for their target audience. So if social media marketing is your strong point and you are good at posting and promoting a business on social media like Instagram, facebook and twitter, this can be a great way to earn money along with a good deed of helping businesses achieve their business goals.
#4. A Retailer on an E-Commerce website –
There are variety of products displayed in the market in order to invite a particular target audience the same is the case with an e-commerce portal one can reach out easily to their target audience who seek to buy their product. For running your business on an e-commerce portal all you need is a web hosting service with a shopping cart feature or an e-commerce software.

#5. Web Designing or Developing –
If you are a person interested in JAVA, HTML or CSS coding then starting your own web designing services is no less than a perfect option for you. If you are someone who wishes to take this as an online business opportunity but is unknown to the basics you can take a simple beginner course to get started. Web designing and development is a way you are looking for to display your creativity with the zest of technicality in front of a large pubic base.
#6. Blogging –
There is a scope for any business in this huge marketplace. If you have the caliber to attract people with words and wish to write then blogging is something only for you. Starting your own blog is a dream turned reality for many with Weebly and WordPress but the quality of the content is the main essence of the business. With masters in quality content making you can write for online product promotions, online courses, e-books, etc.
#7. Virtual Assistant –
Virtual assistance is basically an online administrative task like data entry, making travel arrangements and answering phone calls. One with great managerial skills can get a fruitful business from Virtual Assistance. Companies like TaskRabbit and Zirtual make the way easier for the VA to find jobs.
#8. Affiliate Marketing –
Online advertisement is an equal lead generator for companies as personally promotions. Affiliate marketing has segments like unattached, related and involved. Unattached affiliate includes pay per click system that means no involvement in the product you are promoting.
Related affiliate means you need some authority or content to promote the product but you are not the user of that product. Involved affiliate includes marketing of the product while you are actually using and gaining the benefits of the same. Affiliate marketing is a fruitful option for those with a huge number of followers on social media or has a personal website.
#9. Remote Tech Support –
Small businesses cannot afford to hire full-time staff for their IT requirements. When they need someone to fix the online mechanism of their system they often call for a temporary technical computer expert. Big businesses ask for a professional degree but small businesses need your experience and knowledge. You can search for freelance tech support requirements of portals like Upwork.
#10. Online Craft Selling –
Craft merchants can grab a good business via selling their products online of various portals. They can initiate their website if not possible they can share the details of their products on different social media. If you are an artisan and have the capability to handle bulk supplies you can make profit within no time from this source.
App Development –
Who is unaware of mobile applications in this era of smartphones. Each day a new application pops up with inciting features and smooth functionality. If you have a knowledge of computer languages (coding) and mobile app designing and development this is your sky to fly. You can become a freelance of full-time app developer either taking orders from people or develop your own mobile application.
For people looking at this as a business opportunity require to know the basic elements of software designing and minimum 2 common programming languages from SQL, JavaScript, PHP, Python, Ruby on Rails or iOS.