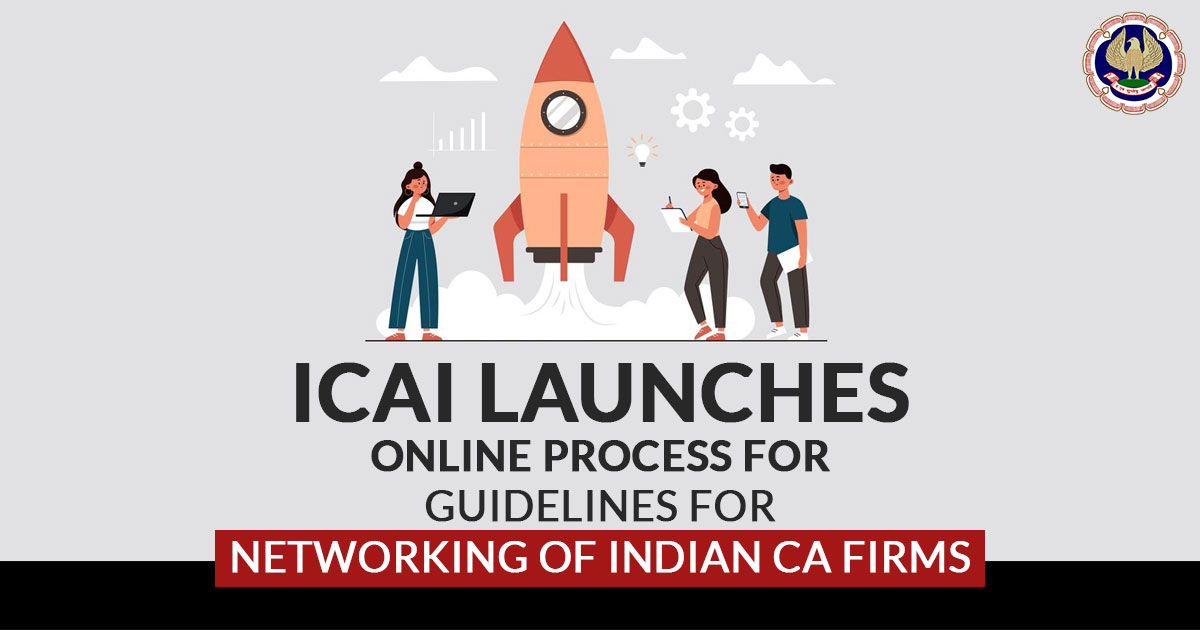 The Institute of Chartered Accountants of India ( ICAI ) has initiated the Online Process for Formation of Networking of CA Firms. The online procedure has been initiated for the making of the networking of the CA firms, under the new networking rules approved by the officials in the former year. 
The networking tab is available beneath the firm module in the self-service portal (SSP) and the members would now apply via the portal for the approval and the enrollment of the network. 
Want to Get a Website for Your CA & Accounting Firm
ICAI has given the guidelines for the network of the Indian CA firms. In the year 2005, the council of ICAI issued network guidelines, and post to that the same was amended by the council in 2011. 
Read Also : 11 Most Accounting & Chartered Accountant Website Templates for 2022
The ICAI specified that currently, they are looking for an amendment in the network rules for enabling the Indian CA firms to build an effective network of firms, and post to the duration, they move to permit the foreign firms to join the Indian CA networks. Hence, the same paper is restricting itself to networks among the domestic CA firms only. After that, the administration might acknowledge the further modifications in the current networking rules for finding the way for the Indian CA networks to enter into the networking arrangements with the foreign accounting firms and poses networking arrangements within the foreign networks.
The ICAI needs to edit the provision to simplify the Indian CA firms to make the networks and indeed remove any hurdles that stop the companies to rise by joining the network. Not only the professional practice of the small and medium firms is being targeted but also to save their identity is also the intention of the said concern. Hence practice is made to mitigate the issues in the amended rules and uplift the practicing Members to acknowledge Networking.
The Guidelines for Networking of Indian CA Firms 2021 are available at ICAI website at below link:
https://resource.cdn.icai.org/64061mss51444.pdf