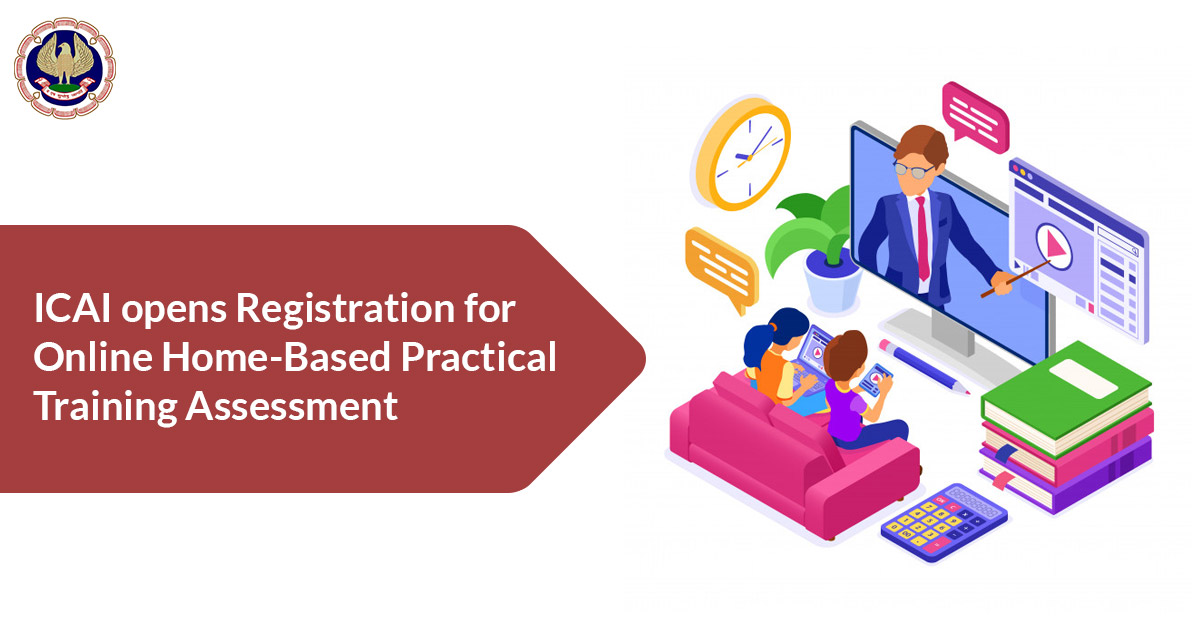 The Institute of Chartered Accountants of India ( ICAI ) has started the Registration for Online Home-Based Practical training Assessment.
On January 9, 10, 16, and 17, 2020 the upcoming practical training assessment will get started. Those students will be entitled to sit in this exam who have finished their 1st/ 2nd year of practical training from April 1, 2019, to September 30, 2020. While the candidate is entitled to this two-level exam if he/she has finished the first year of practical training during April-September, 2019 and the second year of practical training during April-September, 2020, and then he/she can opt for the exam level during enrollment of the forthcoming test.
The candidates can again give the test who has previously sitted in the training test before once or twice but seeks to improve the grades by giving Rs 200 entitling that they are eligible to give the test as per the mentioned eligibility. In the mark sheet, the high grades will be considered for addition. Also, the students who have enrolled for the exam before but unable to sit for some cause can also enroll for the exam by furnishing Rs 200. on December 16, 2020 (Wednesday) at 2.00 pm the enrollment opens for the tests, and closes on December 24, 2020 (Thursday).
Read Also: ICAI Extends Last Date for Membership/COP Fees Payment
The students can enrol for the test in the above said time duration via the provided link  https://pttest.icai.org/. Any date for the exam will be notified to the students along with the due date of the four test dates, seeking the number of candidates. On 5th January 2021, the students will take their admit cards in which the Date, time, and link for sit in the test is mentioned. Mock tests will go through the email to their enrolled email-id be notified or they can check it on the portal. 
It is to be notified that it is the last chance for the candidates who have finished their 2nd practical training during April-September, 2019. But if the students have finished the 1st year of training in this time period then this is the last chance to sit in the level 1 exam and the student who can appear for the Level 2 test on the succeeding event.
If there are any issues concerned with the enrollment then the applicant can seek the help desk as given on the portal the students are required to enroll for the tests within the due date.
Read more official Announcement : Click here