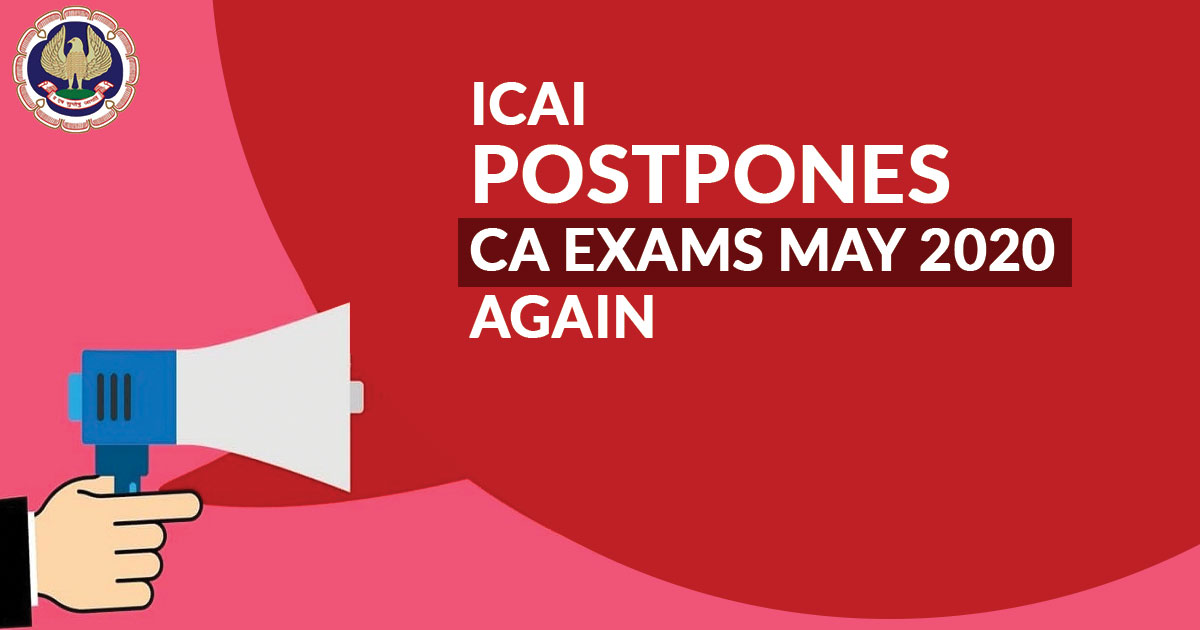 The Institute of chartered accountants of India, ICAI, has made an announced regarding the postponement of the CA exam through a released notification dated 2nd May 2020. The exam was scheduled to be held in May 2020.
There is extensive issues of corona virus pandemic and this also made examination postponement till indefinite period. ICAI has been continuously monitoring the situation and hence deferred the exams to be conducted this May 2020.
The Notification also states that the exams will now be conducted in June- July month. This action has been taken In the view of Covid- 19 pandemics and to avoid any health risk to the students.
Read Also : ICAI Releases Exposure Draft on COVID-19 Rent Concessions
The CA exam regulator in the notification said that the Chartered Accountant examinations were scheduled from May 2 to May 18 stand rescheduled and the said examinations will be conducted from June 19th to August 16th 2020.
The notification also states that there would be no change in the examination schedule in the event of any day of the examination scheduled being declared a Public Holiday by the Government.
Here are the detailed Postponement dates of Chartered Accountant Examinations, May 2020 in this important announcement released by The Institute of Chartered Accountants of India. This announcement pdf will guide the students on complete examination scheduled which is postponed. Click here for more details: