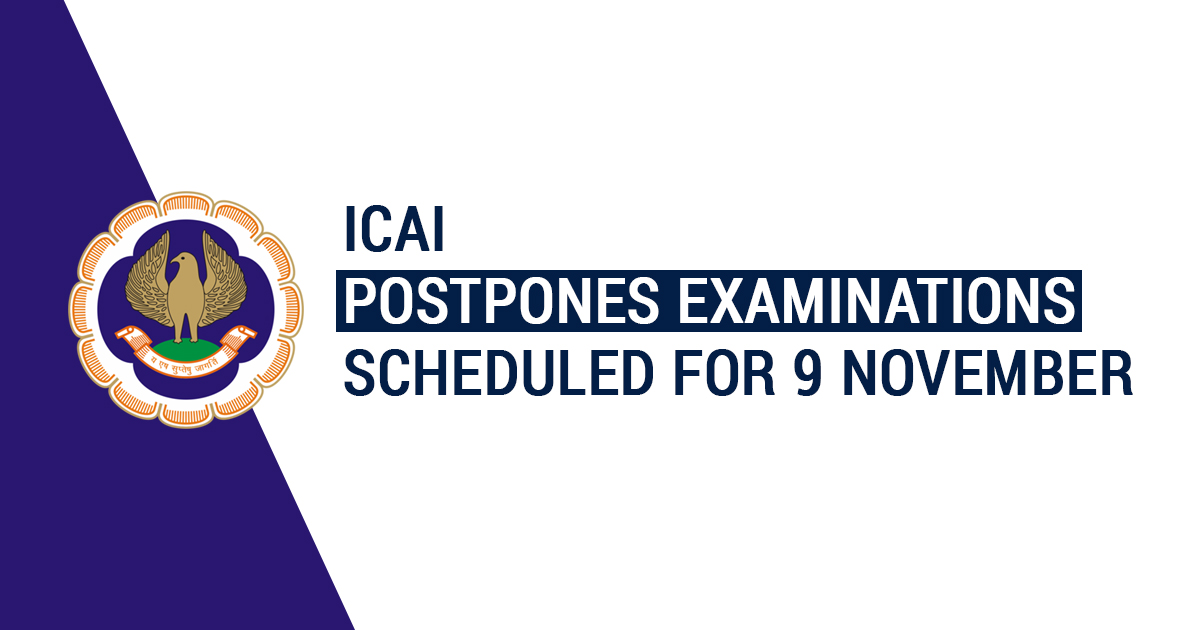 Recently the Institute of Chartered Accountants of India ( ICAI ) announced that it has postponed the CA examinations which were to be conducted today for some next dates.
The ICAI in its official statement, said that, "In view of the reports gathered through electronic media about closure of school and colleges at various parts of the country, ALL EXAMINATIONS of the ICAI namely Foundation Paper 1, Final Paper 5, IRM Paper1, INTT AT and DISA ET Paper scheduled for Saturday, November 9th 2019 on all India basis and abroad stand postponed to a later date which shall be announced separately."
Read Also : Campus Placement Programme By ICAI Offers Opportunity for Unselected
Institute of Chartered Accountants of India ( ICAI ) has been continuously working towards creating a better educational atmosphere and evaluation techniques.
Recently there were rumours that the manual evaluation of the examination paper was done incorrectly and has to be checked by automatic or digital evaluation techniques for accurate results.