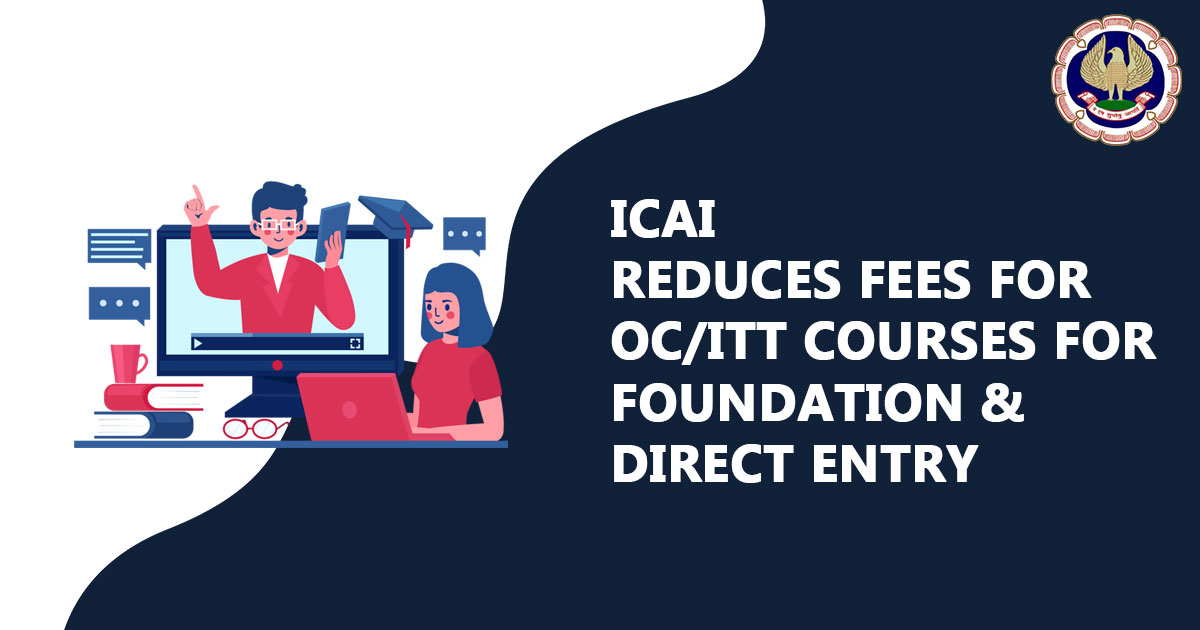 As per updates received on Saturday 22 August 2020, the Institute of Chartered Accountants of India (ICAI) has decreased the fee for OC & ITT Courses for students entered in Virtual classes through the foundation and Direct Entry.
An announcement has also been made of in which ICAI Said that In the wake of the coronavirus outbreak and the subsequent nationwide suspension of IT and soft skill classes, the authorities have decided that Foundation and Direct Entry students can undergo OC & ITT course as a one-time measure through online mode, and then further implementation of the following:
Read Also : ICAI to Empanel Members for Nov 2020 CA Exams
The Fees of OC and ITT Course has been reduced from ₹ 7000/- to ₹ 5000/- and from ₹ 6500/- to ₹ 4500/- respectively for the students who are going to register and join the course through the virtual model.
This fee deduction is a one-time measure due to COVID 19. And candidates who have registered to the portal by paying the actual fee and their batch was not started in physical mode will get a refund of ₹ 2000/-.
The refund process will be done on or before 45 days of this announcement.
Read More official Announcements : Click Here