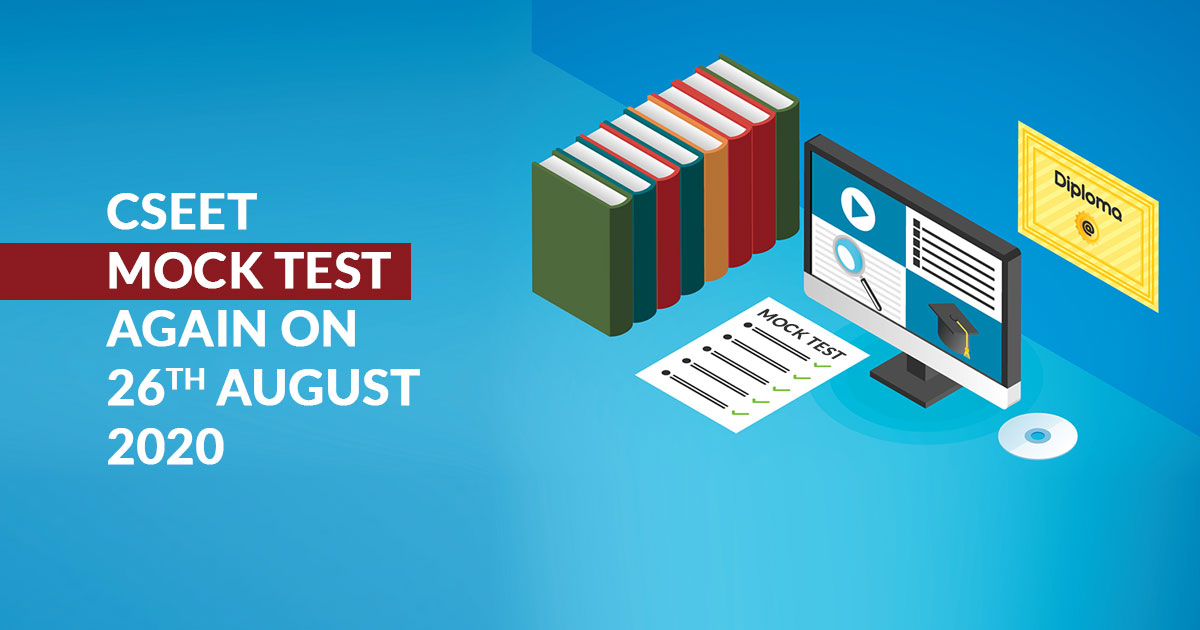 CSEET mock test session in August 2020 will be conducted, said the CS institute for those students appearing in the CS executive entrance test. The candidates are required to appear on 29Th August 2020.
If one is unable to appear for the mock test then they do not need to worry as the Institute of Company Secretaries of India (ICSI) is organising the one more mock test. If one is going to attend the CSEET on 29th August 2020.
There are various reasons for which the Company secretary institute has noticed some candidates who were unable to appear in the mock test for specific reasons. Thus on 26th August 2020, the mock test has been arranged by ICSI for those particular candidates so that they will be aware of the CSEET exam scheduled on 29th August. 
The timings for the batch, user id along with the password for the mock test shall be sent via email or SMS to the candidates.
Hence the candidates are advised for the same to grab the opportunity. One has to go through the leadership and FAQs for the company secretary executive entrance test. FAQ's ABOUT CS EXECUTIVE ENTRANCE TEST (CSEET)
Read more official Announcement : Click here