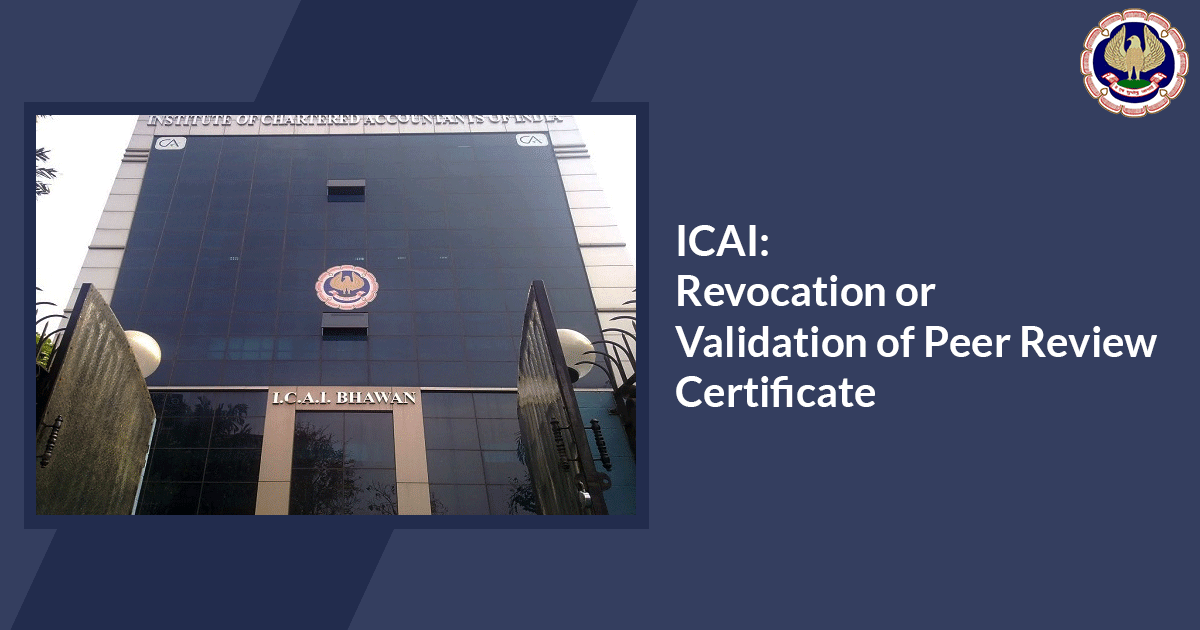 With the concern of Peer review certificate, the ICAI has reminded the date of revocation of lockdown to 30th September 2020 with respect to the permission for extension in the rise of sudden Covid-19 in the country.
Due to COVID-19, the government has extended nation wise lockdown along with the half relief given by several governments of the states in a partial way, stakeholders are facing difficulties in completion of the peer-review process. 
On May 29, 2020, the board of Peer review was given permission to extend to follow units in case of Practice Units already operating a real Peer Review Certificate but the Peer Review process needs to be initiated.
Therefore the board seeks to consider the unlock 4 permitted by the government w.e.f September 1, 2020, the board reminded September 30, 2020, has been the date of revocation of lockdown.
Read Also: ICAI Draft Regulation Articled Assistants to be Eligible for Industrial Training
The practice units who want the benefit of Part A of the declaration and which is initiated from the date of validity for Peer review certificate has outdated with the period from April 1, 2019, till September 30, 2020, can send the final report to the board on or before October 31, 2020.
"In case of any major effect of lockdown still continuing in any specific areas, the Practice Units are suggested to take special approval of the Board for extension of time but restricted to March 31, 2021. Further, Practice Units availing the benefit of Part C of the Announcement are requested to initiate their Peer Review at the earliest,"