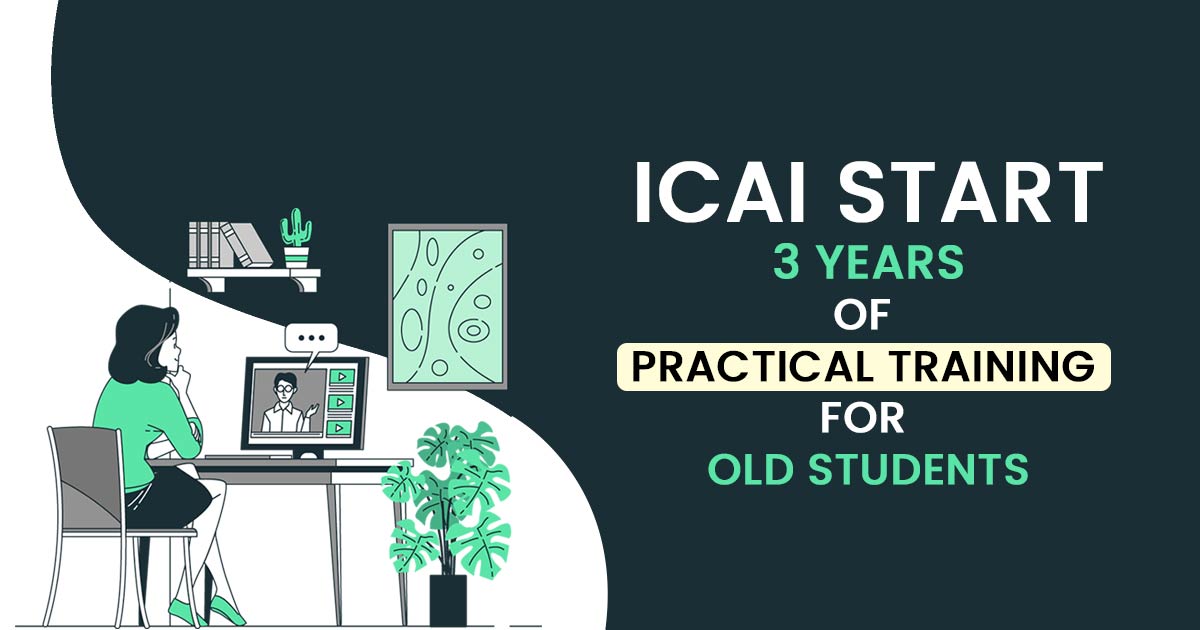 In order to start 3 years of practical training for the old program students the Insitute of Chartered Accountants of India (ICA) shall furnish a relaxation. Those who have passed one of the groups of the intermediate exam beneath the old scheme registered and provisionally registered in the intermediate via the direct entry route beneath the old scheme and who have converted from the intermediate (foundation and CPT route) to intermediate (direct entry scheme) in order to appear in the November 2023 exam have been furnished with a relaxation.
In the practice of the powers granted under Regulation 205 of the Chartered Accountants Regulations, 1988 The council has furnished with the relaxation and to dismiss the difficulty caused to the students on account of the implementation of the New Scheme of Education and Training including Conversion (Transition) Scheme.
Read Also: ICAI Announces CA New Education & Practical Training Scheme
Students who have passed either of the intermediate examination groups under the Old Scheme of Education and Training will be able to choose the three years of practical training by September 30 at the latest. They must submit the article registration form within that time frame; after that point, no form will be accepted, not even with condonation fees.
Intermediate direct entry students who have registered and provisionally registered in the intermediate program under the old scheme, upon submission of satisfactory proof of having passed the graduation examination with the minimum marks as given in sub-regulation (4) of Regulation 28F and successful finish of the ICITSS Course as furnished in Regulation 51 (D), will begin their three years of practical training no later than September 30 and may submit the Article Registrar's form in 30 days and post to that time duration there shall be no form accepted despite if the condonation fees would get included.
The students who were registered originally for the intermediate or its equivalent program through CPT and foundation route and appeared in the intermediate or its equivalent exam however not able to pass the mentioned exams and after graduation moved to the direct entry scheme, exempted with the eligibility criteria of the finish of 9 months of the practical training in order to sit in November 2023 intermediate examinations, however, would need to start their 3 years of the practical training, by 30th September if interested and might provide the article registration form within 30 days time merely and no form is to be accepted despite furnished with including a condonation fees, as per the ICAI.
As per ICAI, on account of the requirement of Regulations 45 and 50 in the new scheme of education and training the relaxations would have been allotted as a one-time measure.
Checkout Official announcement by ICAI for Relaxation to Old Course Students to commence 3 years of Practical Training – Click here