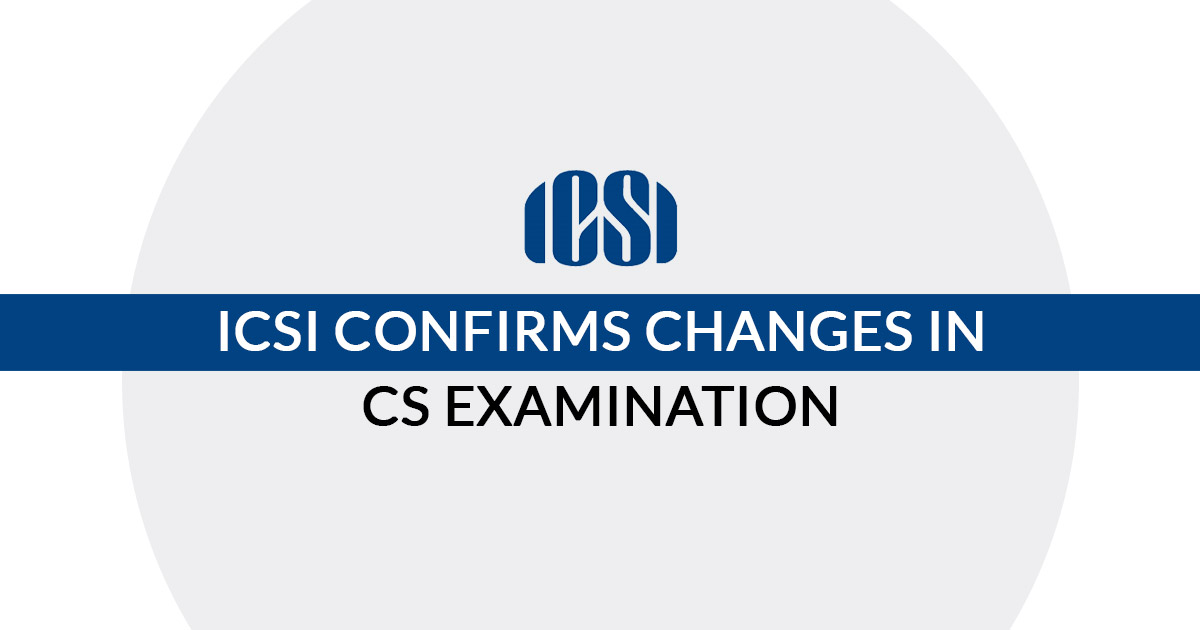 The ICSI (Institute of Company Secretaries of India) has confirmed that a number of changes will be made in the CS Examinations.
The Council decided it on 4th and 5th May 2019 in a meeting and will come into effect from December 2019 Examination session.
Given below are the papers of the Executive Programme which is the New Syllabus that will be based on OMR-
Module – I Paper – 4 : Tax Laws
Module – II Paper – 5 : Corporate and Management Accounting
Module – II Paper – 8 : Financial and Strategic Management
The examination schedule will be changed from the December 2019 session because many requests were received for it and to make the CS examination easy for the students. Another benefit that the students have received is that there will be a one day leave for each paper of CS Examination and it has been given the green signal.
As per the current reign, the Module-I papers of the Programme will be held continuously and according to the decision, a modified and new examination schedule must be rolled out in which after one paper of the Module-I, the one paper of Module-II of the CS Executive Programme must be given.
Also Read: ICSI Planned To Get The Placement Portal Launched for Company Secretaries
The same thing must also be followed for the CS Professional Programme in which the after one paper of Module-I, one paper of Module-II must be given and after that the one paper of Module-III must be given. This cycle must be repeated for the complete schedule.
In the meeting, it was also said that the students who are registered under the Foundation or Executive Programme of Company Secretaryship Course and wants to enroll for the CS Examination have to mandatorily take a 'One Day Orientation Programme'.
In a statement, the ICSI said "This One-day orientation programme shall be applicable to all the students registered for Foundation and Executive Programme w.e.f. 1st June 2019. Those students are advised to complete this programme within 15 days from the date of the registration. The students can undergo this Orientation Programme at Institute's Regional Offices, Chapters, Study Centres, ICSI-CCGRT, Navi Mumbai and CoE, Hyderabad. The students from the places other than the above shall have the option to undergo this programme through online mode also".