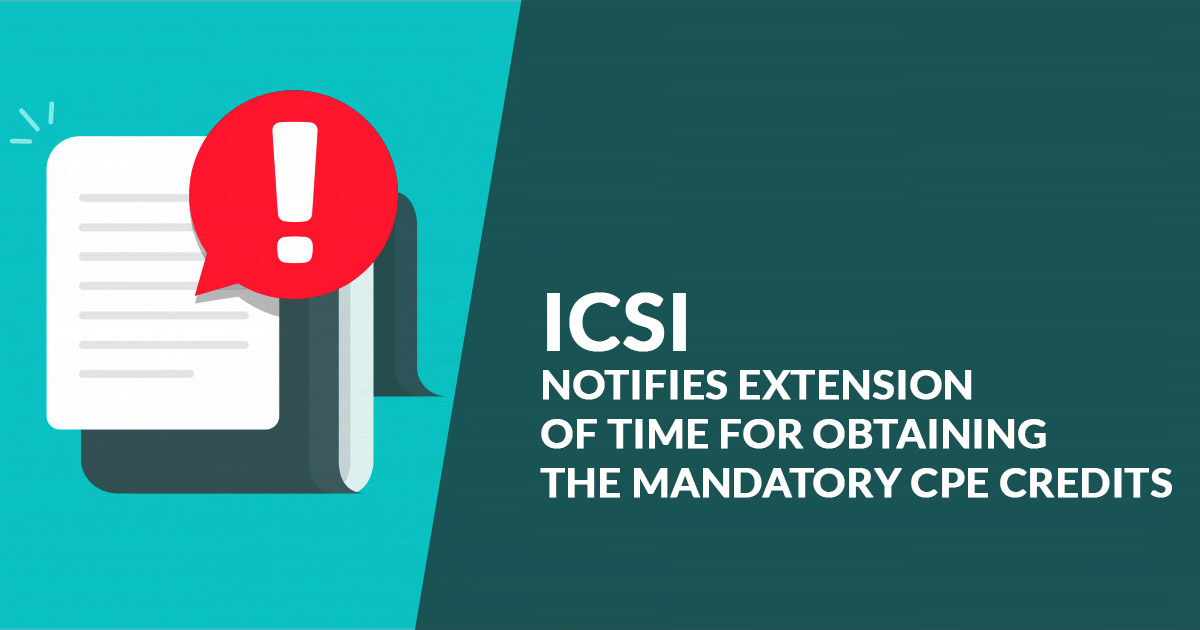 The Institute of Companies Secretaries (ICSI) declared an extension of time for collecting the important Continuous Professional Education (CPE) Credits up to 30/06/2021.
ICSI has given that ICSI (Continuous Professional Education) rules, 2019 effective from 1/04/2020 concerning to people towards maintaining the maximum level of professional competence and to make sure that the effective quality is to be set out along with the optimum standards in the professional services performed by them.
Read Also: ICSI Extended Date for Online Submission of June'21 Examination Form
As per the rules, it is important for all the members of the institute excluding the particular n para 5.1 to secure 20 CPE Credits in a year of structured and unstructured learning acknowledging the difficulties posed through the lockdown and so to execute the members in doing the important need of CPE credits in the start of 1st April 2020 to 31st March 2021 the authority of the institute has prolonged the last date for taking the important CPE credits through the members till 30/06/2021.
"The Members may please note that no further extension for obtaining CPE Credits for the Financial Year 2020-21 will be granted," the ICSI announced.