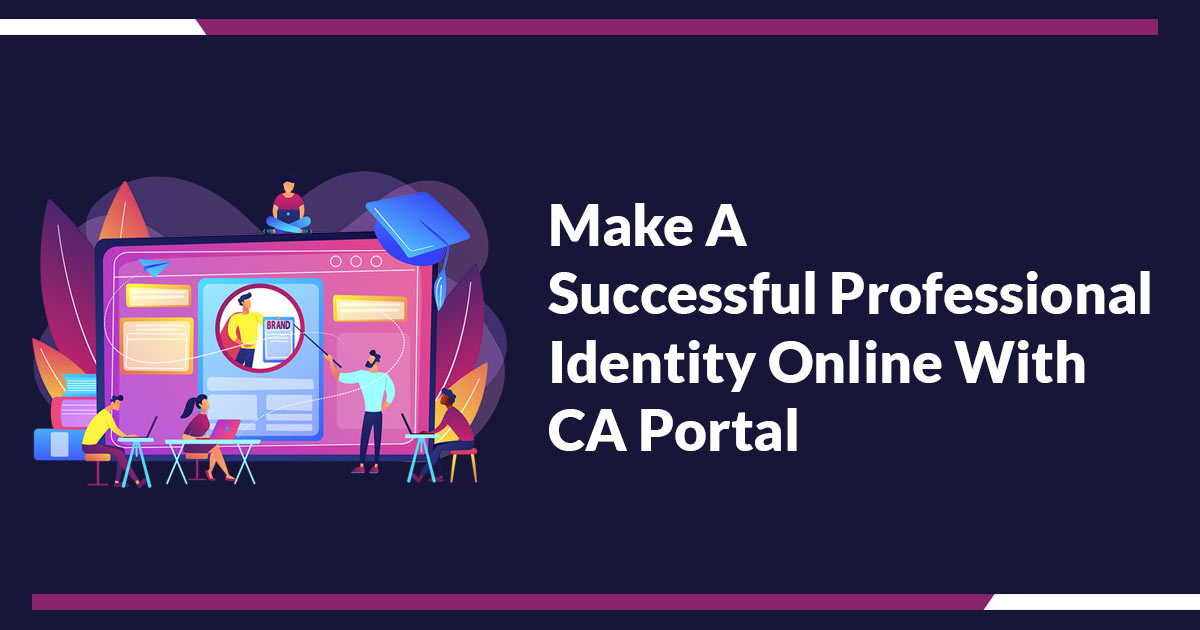 Professional Online Identity
We live in a hyper-connected world. This society always pushes us on how we communicate, show our opinion, and make decisions. Everything is communicating. Everything is interacting. A person to person, person to machine, and machine to machine. All sorts of information can be accessed with a single click. This gives users the power to make an individual, initiative, product, or company popular, overnight.
The online media platforms provide an equal opportunity for all individuals to create their existence online. You can easily make your presence in the global world through your website, your ad campaign, or just with the help of an online profile. All this can create a brand identity in the world.
This can become a turning point for dynamic professionals. You can now create your own brand identity and use various platforms to bring in the eyes of the users online. This is the basic purpose of creating a professional online identity noticeable on the online media.

Building a Professional Online Identity
Before you even think about building your identity online, it is important that a make a powerful brand first. Take your time and think deeply about your achievements, to the date, before deciding the brand statement to be posted online. Choose the best words, best images to make your brand noticeable to the world. The content of your brand is the only thing that distinguishes your brand from the rest.
Focus on showing the best and strongest parts of your brands. Do not include a single aspect that could create even a little doubt about your product. Show the users what they want to see, upgrade, improvise then move further. ]
Take an idea from what a Vancouver based Business Consultant, Ernest Daddey of EOK Consulting said, "Today for individuals and companies, it is fundamental that you spend some quality time in building your professional online identity and really hone in on exactly what you do and what this impact will be for your customer or those who engage you…ensure your language is concise, know your value proposition and the most appropriate delivery method when engaging online."
There are many more ways to affect the results of web searches. For instance, you can go to a portal like www.caportal.saginfotech.com and build professional websites.
CA Portal continuously strives to offer its clients the very best it can by the means of multiple features and noteworthy assistance.
Read More: Get A Professional Website To kick-start Your CA Career
Here are the Important Features that CA Portal Offers to Its Clients throughout the Journey of Business Duration:
Available Independent Domain such as www.Yourfirmname.com
Free 10 email id's
Online Chat Plugin and Query Form
Website Hosting, Mail Server
Website as per ICAI/ICSI/Bar Council Guidelines
Responsive Design, Mobile Compatible, and User-Friendly
Separate Login Panel
Mobile-Friendly Layout
Google language converter
Social Media Button
Visitors counter
Client Reviews and Testimonials
Enquiry form for Website
Google forms
Google Map on Website
Due Date Reminder
Fast and Reliable Hosting
Optimized Code for Speed Fast Loading
SEO Optimization
Here is the List of Important Points to Build a Branded Web Presence:
#1. Make Consistent Efforts:
First, purchase your domain name such as "yourname.com". Your personal URL is a good choice to show an address on your blog or website. But even if you do not have any plan to build a website or blog or don't know about the personal URL well, just secure it ahead of someone does the same.
Maybe in the near future, keeping a single Internet destination for all your marketing documents related to your career will be normal.
#2. Build A Brand-Charged E-Signature For Email Contact:
With the contact information, add a personal brand tagline as well. Include personal blog links, online social networking profile and website/career portfolio. Make it comfortable in order to obtain accurate online information regarding you.
#3. Do Participate In Social/Business Networking Groups:
Choose the appropriate sites from LinkedIn, Facebook, Twitter, Google+, Pinterest, and many others whose members you require to become in order to reach and connect with interested people. Your web presence is a powerful option for gathering the target market, sending the right message about your image, attract people for networking and personal branding.
#4. Do Blogging:
Search engines like a blog make the content constantly fresh and relevant to the topic as well. Guest blog and comment are also the appropriate way and you can start your own blog as well. Blogging is a better way to build community, expertise and present yourself a niche expert. It is a nice way to present yourself exponentially and show your credibility in order to enhance search results and visibility.
#5. Build A Strong Presence Online:
Make a single source to all your achievement and career growth. Showcasing your career marketing documents such as career biography, case studies summary, reference dossier, cover letter, achievement summary, etc. This impression creates a uniquely comprehensive package highlighting the career strengths, brand attributes, value proposition, and passions.
#6. Involve In Professional Associations:
Engaged in the networking opportunities of associations. Take part in blog posts, articles, and discussion forums, webinars, and present teleseminars. Generally, put efforts into projects that will get online press.
Conclusion
Likewise, making your online presence in the web world is important now to grab the opportunity to come in front of you. There are many ways to improve your web presence online and attract more employers and work for you. Consistency is also important in all this procedure because being updated is what makes an impression of up-to-date and also shows your efforts put in order to maintain it.
The other ways are professional associations, invest your time in blogging, guest posting activities, and webinars in order to make your visitors show your presence and identity clearly. CA portal is quite helpful in handling all this stuff related to professional website building.