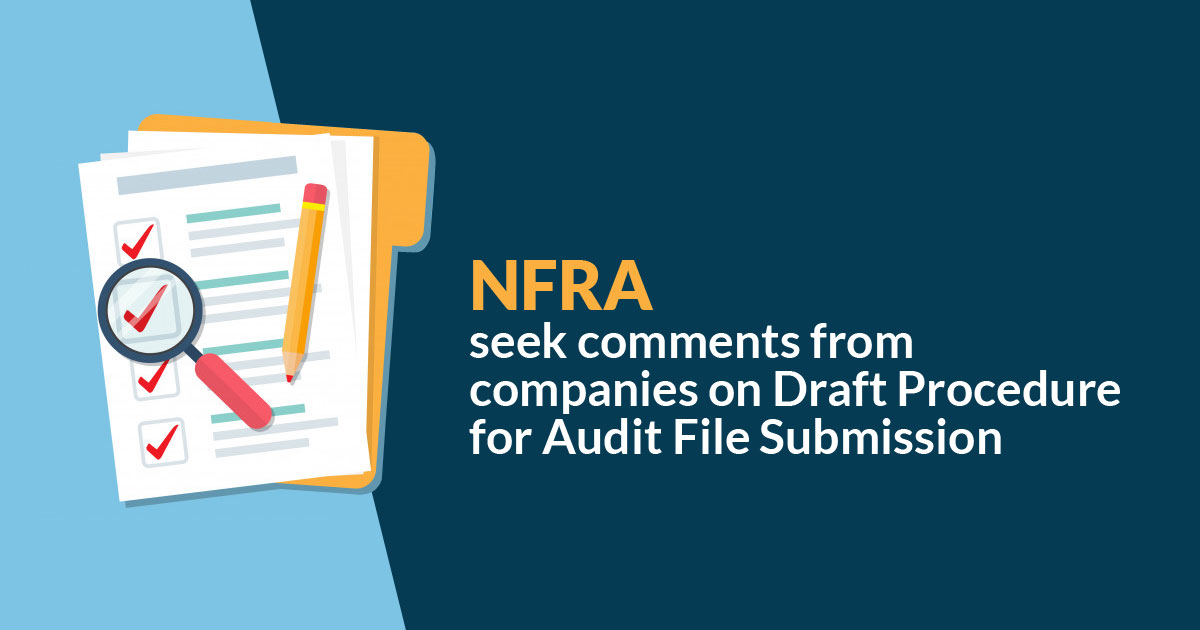 National Financial Reporting Authority (NFRA) issued a notice on Tuesday declaring the procedure for the furnishing of an Audit Report to the authority. The board has openly invited suggestions/comments from the concerned entities on the draft procedure related to the submission of Audit Files. suggestions/comments mailed by companies on social@nfra.gov.in  before 31 May 2020 will be taken into consideration by the authorities.
Emails with valid and complete details of the sender only will be entertained including name, contact number, professional address and membership number. These are the mandatory requirements to be mentioned in the mail for it to be considered valid by the NFRA. Comments without minimum contact details required will be rejected, says the notice.
The procedure announced by NFRA will be applicable to all the practicing Chartered Accountants and the audit firms who are registered under the jurisdiction of NFRA as laid down with section 132 of the Companies Act 2013 read with NFRA rules 2018.
The procedure is related to the submission of Audit File to the NFRA and is exercised under the powers given by Companies Act 2013 and also the functional responsibilities defined under NFRA rules 2018 specifically Rule 8(1). 
Read Also : ICAI Releases Exposure Draft on COVID-19 Rent Concessions
The notice further declares that, 'Though entities are allowed to take up any electronic, manual, or hybrid method for the purpose of maintaining and preserving the audit files, the final Audit File submitted to NFRA has to be compiled in an electronic format conforming to the minimum requirements mentioned in this document.
One must take care to maintain the integrity, authenticity, readability, and completeness of the records while converting to or preserving in an electronic format'
Regarding the suggestions/comments related to the procedure, NFRA will only accept files that are in PDF format, MS EXCEL, Word or PowerPoint or the combination of the same.
File formats other than those mentioned above (like MOV, AVI, MP4, etc.) will be accepted only if the format is unchangeable to the original native format (PDF, excel, word, ppt. etc.) or the conversion will hinder the authenticity, readability, completeness or integrity of the files and information, says the notice by NFRA.