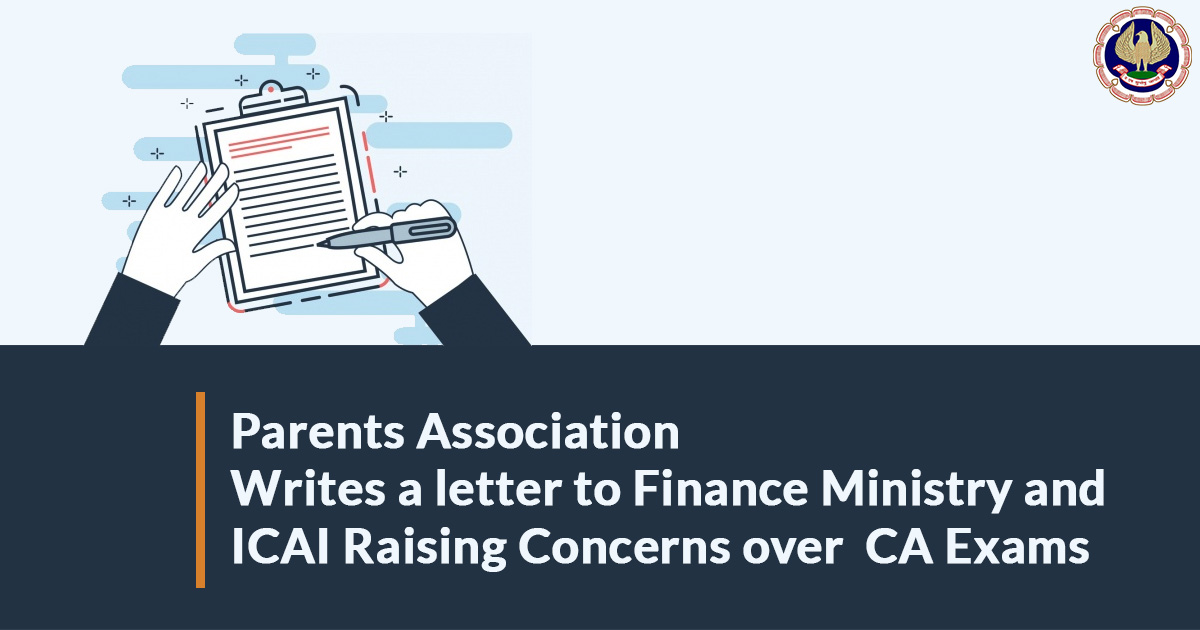 Recently, The India Wide Parents' Association (IWPA) has written a letter to the Finance Minister and the Institute of Chartered Accountants of India in which they expressed the anxiety, panic and phobia of exams that their children are experiencing. The Children are demanding
Postponing of Exams and
Increasing the number of attempts of CA exams conducted by ICAI
The Association put forth the following proposition and reasoning :
The Association uttered that there are many students who have elderly people in their families. These elderly people are prone to Corona which spreads very quickly. They are very afraid about the fact that they will have to take the exams with so many students and that too for a time period of 18 days.
The parents furthered their issue by claiming that there are many underprivileged students who reside either in

Remote Areas or
Contaminated zones and
Lacks appropriate sources to reach their exam centre due to regional lockdowns, contaminants, restrictions or lack of transportation.
The letter further pinpointed the issue of the "unavailability of resources and study material" for the candidates due to the Covid-19 lockdown.
  "Classes have gone online so many students suffered due to lack of proper resources to avail these online classes. What about those who were about to travel to cities to study. Who is responsible for the unavailability of resources. Students neither want to lose their attempt nor their lives. Many students and their family members are not even vaccinated. The only solution to all these problems is to postpone the exams," the letter stated.