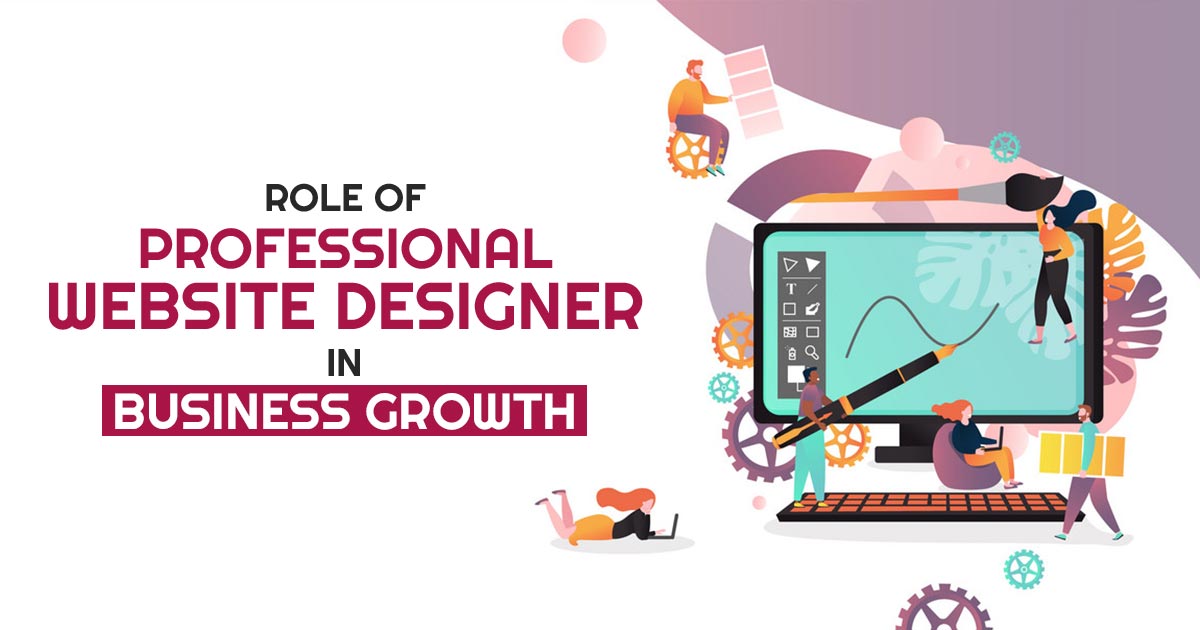 In the digital era, When people are online all the time and every business is seeking professional website templates in the online world, businesses without a professional accounting firm website are not only unable to generate new customers but also tend to lose their potential customers.
Creating a website is a big deal – it's putting a piece of yourself or your business online, in the hope of growing your audience. We all want to be sure that our sites create the best first impression possible – especially since data has shown that a huge 75% of your online presence's credibility comes from the quality of its web design.
It's natural to assume that the only way to end up with a gorgeous site is to break the bank by hiring a professional web designer. And in some cases, this is definitely the right thing to do – just not always.
To help you figure out what's best for your site, we've conducted our own research, and we've interviewed:
People who've hired a designer for their site
People who've used a website builder by themselves
Professional web designers themselves
We've also got a top tip for finding the best design service to help you get started. Our trusted partner Expert Market offers a quick, easy and totally free web design comparison tool that gives you tailored recommendations and pricing information for web design services that suit your needs, location, and budget.
Looking for professional web designers for Accounting Firm Website
So what? I can Build My Own Website too and Service Online
Yes, you can design your own website also with the help of a website builder nearby and with ample tools and applications available today. But like a good budget planner for a household cannot be an accountant, a good bargainer cannot be an investment expert, the same way you can build a fascinating website from your perspective but that can not be as good and professional as invented by a professional web designer.
Don't forget that it is not rocket science for a professional website to create, after all, it's an extension of your brand and should reflect all that is enticing about your products and services.
To start with your professional business website templates, it needs to dig your original business plan deeper and draw answers for some question like the number of leads/sales/customers your current site generate each month, your customers like and dislike about it, the most visited pages and the most wanted thing people visit your site for.
You can present such details along with the target audience to the professional web designer so that he can tailor a website which displays the right content at the right time, whilst resulting in the desired action which may include a customer- filling the form out, downloading a document or making a purchase.
"If you think it's expensive to hire a professional to do the job, wait until you hire an amateur." ~ Red Adair
Why Hire a Professional Web Designer for Your Business Website:
A professional website designer will craft an alluring and attention pulling website with an artistic taste for you keeping in mind the intended audience means your ideal customers/clients. An experienced web designer will follow best practices, and comply with the web standards to provide your website visitors with fuzzy glitz, like a form of customer service – that's active 24×7. He won't let any stone unturned in making your website -a central nucleus of all your online marketing. That is why we need a professional and creative website designer.
Let us further read the role of a professional website in the success and achievement of our business.
This is quite obvious and understood that a professional website offers easy access to new customers, elevates productivity, feeds customers with relevant information, expands the market & the local reach etc.
Recommended: Choose The Most Happening Professional Website Template For CA, CS and Lawyers For Your Website
Some Other Benefits We Need to Dive into are as follows:
Use Of Advanced Technologies:
With the emergence of new technologies, methods, and formulas every day a professional web designer chooses the right technology for your website to attract many more visitors. When you appoint a website specialist, you do not have to worry about anything.
A professional website designer will use the best and latest technology for your site for the best possible results. Whereas an unprofessional site creator may use technology which is unsuitable to your business goals.
Custom Web Design:
A professional web agency assures that your website is created as per your requirements. The web experts first get in-depth knowledge about your business, gauge your products & services and consider them throughout the creation process of a website.
With a range of customizable web design packages for small to medium businesses, website professionals try and meet clients' every exclusive need. Expert website designers have the knowledge, skills and efficiency to give what a client desires.
Visual Details:
Professional web designers take care of every minute visual detail which includes colours, graphics, background, banner, UI, UX, the ultimate appearance of your site and the way it navigates etc. to design a user-friendly website.
Whereas some unprofessional web makers may induce loud colours and crowded text which will make your website look ponderous.
SEO (Search Engine Optimization) Integration:
Professional web designers integrate the SEO technique prudently in order to make your website reach the top rankings on search engines. It's quite logical that if search engines are unable to find your website easily, your prospective clients will also be unable. Your website should be search engine optimized.
It's Never Complete
Notably, a website is complete at no time, it needs to be revamped at regular intervals to be up-to-minute with the latest trends as the technology is evolving every day.
Most websites today use a Content Management System (CMS), like WordPress, which ensures you can update your site yourself if you want to and your website designer also takes care of it.
Get ready to choose and trust professional website designers and follow their advice. If you're looking to get a professional website developed for you, check out the CA Portal Web Development Services & Tools for affordable and comprehensive website templates aimed at growing your Business. The advice and proficiency is a piece of what you're paying for. A good website designer will have your best interests at priority and may actively disagree with some of the ideas to keep you on the right track.