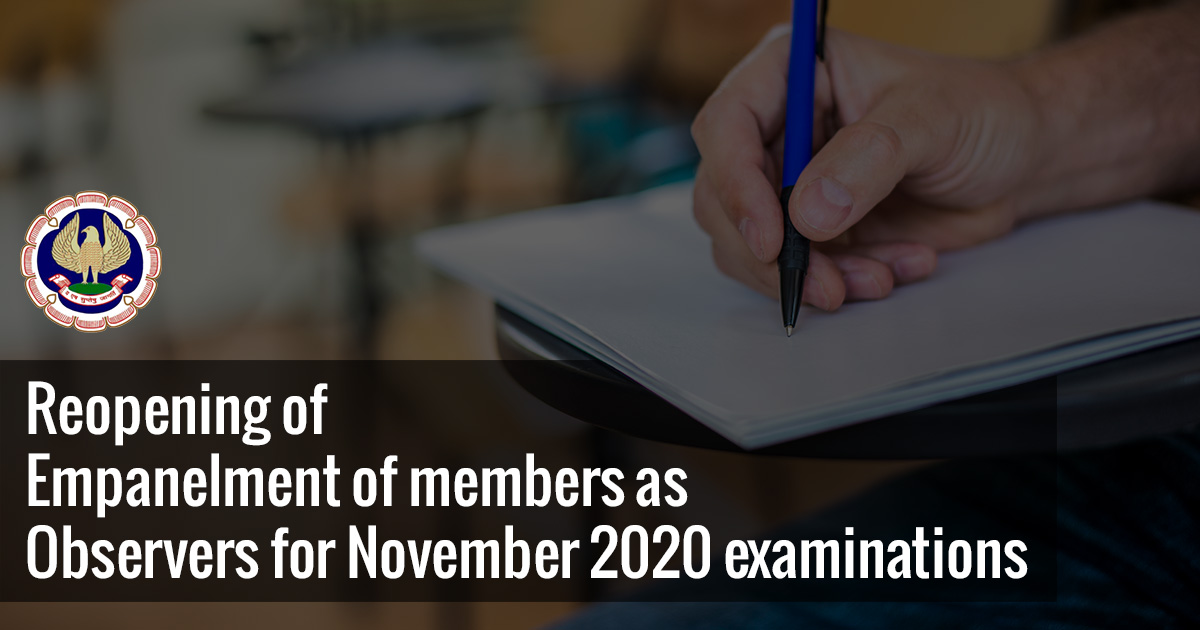 The members of the empanelment will serve as an observer in the examination centres for the exam of Chartered Accountants for November 2020 which will reopen from 16th September to 20th September 2020 announced on 20th August 2020. 
An individual who has forgotten to enrol but is eligible for the empanelled as an observer can again register for the November exam up to 20th September 2020.
Read Also : ICAI: MCS and Advanced IT Course Virtual Mode for students Appearing for 2021 Final Exam
Those people who have already applied for the observership duties through the online portal vide announcement dated 20th August 2020 will not require to apply. 
The individual can apply for an application for observation for the November 2020 exam on 20th September 2020 at http://observers.icaiexam.icai.org.
Although, it is defined that eligibility specifications/details as stated vide Important Release dated 20th August 2020 hosted on www.icai.org will not change.
Read More Official Announcements by ICAI Website: https://www.icai.org/post/reopening-empanelment-members-observers-nov20exam