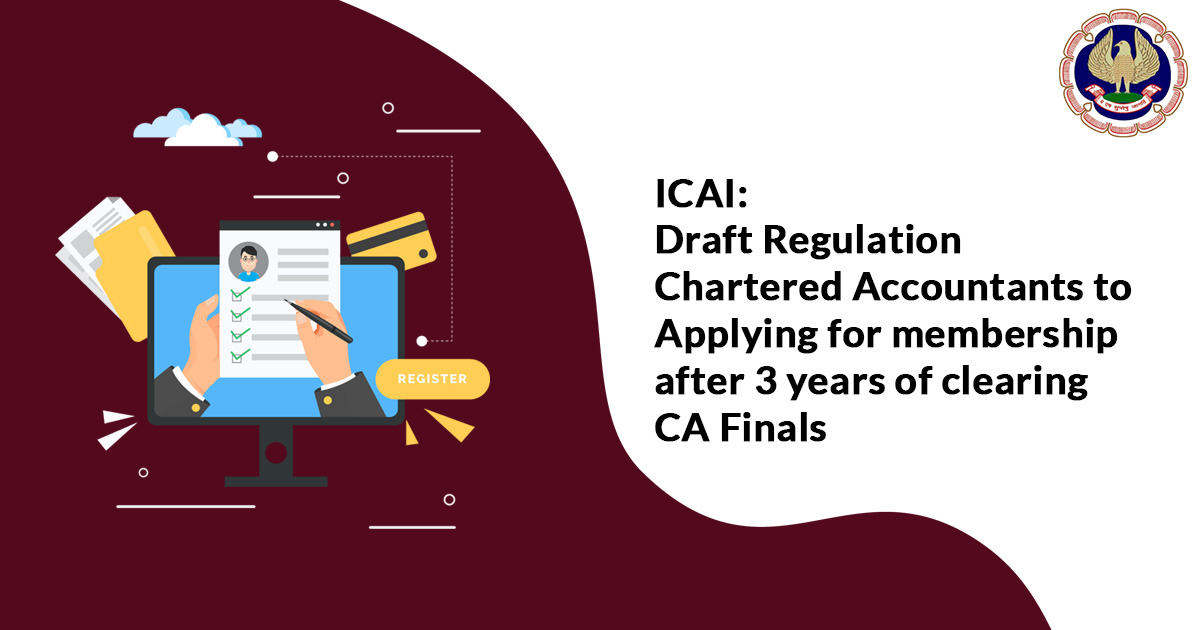 Institute of Chartered Accountants of India (ICAI) on Monday declared the draft regulation for changing the rules of chartered accountants 1988. This is called as Chartered accountants (Amendment) Regulations, 2020.
The Amendment seeks to amend Regulation 4, which concerns the qualification of members and Regulation 19 develops on return to membership of Chartered Accountants Regulations, 1988.
Under regulation 4 the institute will insert sub-regulation (2) that resembles that a person who applies for an application for the membership after 3 years or more for the institute is required to appear and pass the assessment as conducted by the council with the scheduled time as of his passing date in the final examination.
Read Also : Extend FY 19 GST Annual Return Filing Deadline by 3 Months: ICAI
In different term, the CA finals will have to apply for the membership in 3 years. If he had failed to apply for the membership within 3 years after clearing CA Finals then he must present and pass the exam for taking the ICAI membership. 
More concern that the institute will have to insert the provision below Regulation 19 which shows that the person who applies to restore his name post three years from the time of removal of his name is needed to present and pass the assessment as approved through officials.
An individual will again apply for the membership by passing the assessment after 3 years, declared the institute if he/she has removed from the membership registration.
Hence the draft regulation for chartered accountant (Amendment) Regulations, 2020 has produced the regulations which not only restricted to provide the membership within the gap of three years for CA but enhance the skill in the field. 
"Any person desiring to make any objection or suggestion in respect of the said draft regulations may forward the same to the Council of the Institute of Chartered Accountants of India within the period so specified addressed to the Acting Secretary, the Institute of Chartered Accountants of India, ICAI Bhawan, Indraprastha Marg, New Delhi – 110 002,"