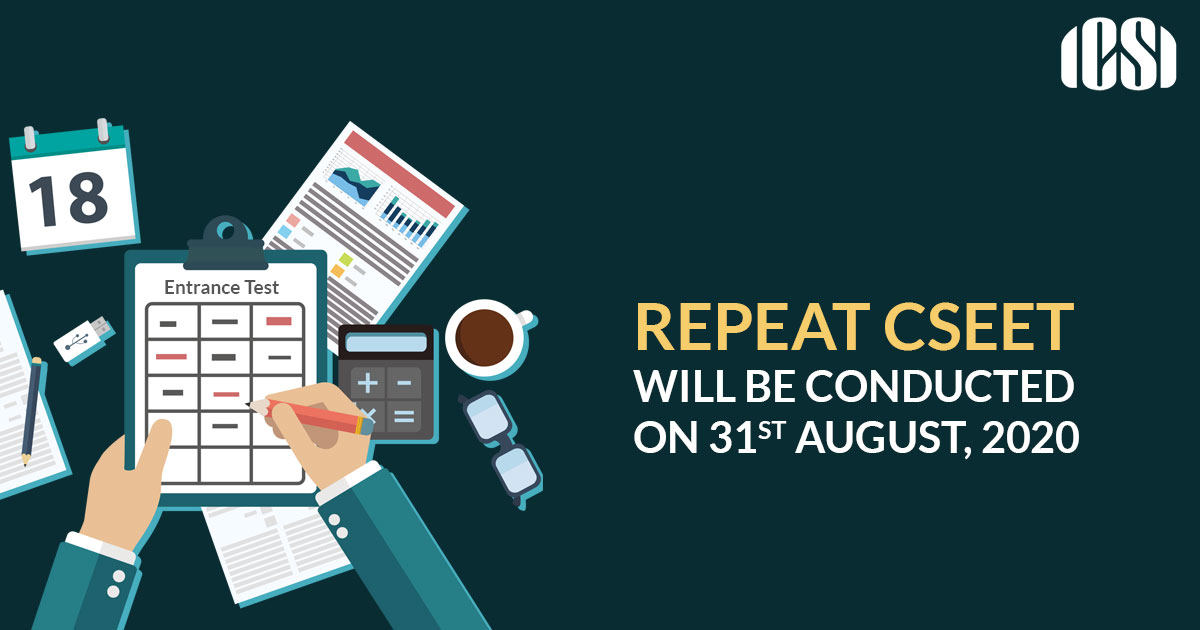 (On 29th August 2020 the exam conducted for those who were absent and were unable to complete the test as affected by some technical reason).  
By the remote proctored method the candidates enrolled for August 2020, that is 29th August 2020 will be accompanied to the exam accompanied by Institute administered CS Executive Entrance Test (CSEET).
It has been noticed that due to some reasons various candidates were unable to present in the exam which is conducted today i.e 29th August 2020. In this regard, the CSEET will organise the exam again on 31st August 2020 at 10 AM to 12 Noon only for these candidates. The exam is conducted only for those special candidates.
The candidates who were absent on 29th August 2020 and were not able to present in the exam were able to give it again as CSEET is again conducting the exam on 31st August 2020 only for these absentees.
Read Also : Attention Candidates Scheduled to Appear in CSEET, August 2020 Session
It is to inform you that it is mandatory to install a safe browser in their individual laptops or desktops before appearing in the exam. The Safe Exam Browser could be downloaded from the following link
https://icseet.azurewebsites.net/
A Safe Exam Browser can be downloaded at any time (24 X 7 including Sunday).
Below is the link for the procedure to install the Safe Examination Browser and instructions for appearing in the test.
https://www.icsi.edu/media/webmodules/SEB_Instructions_Manual.pdf
During the installation, if any technical issue arises for installing the safe exam browser the Test process, applicants can seek the following Assistant Desk Numbers from 9:00 AM to 7:00 PM (including Sunday) to solve their problems: 9513850016, 9513850025.
The password and User Id for the repeat exam on 31st August 2020 will be provided by E-Mail / SMS to the candidates individually.
All the individuals are accompanied to seized the opportunity.
Read More official Announcement : Click here