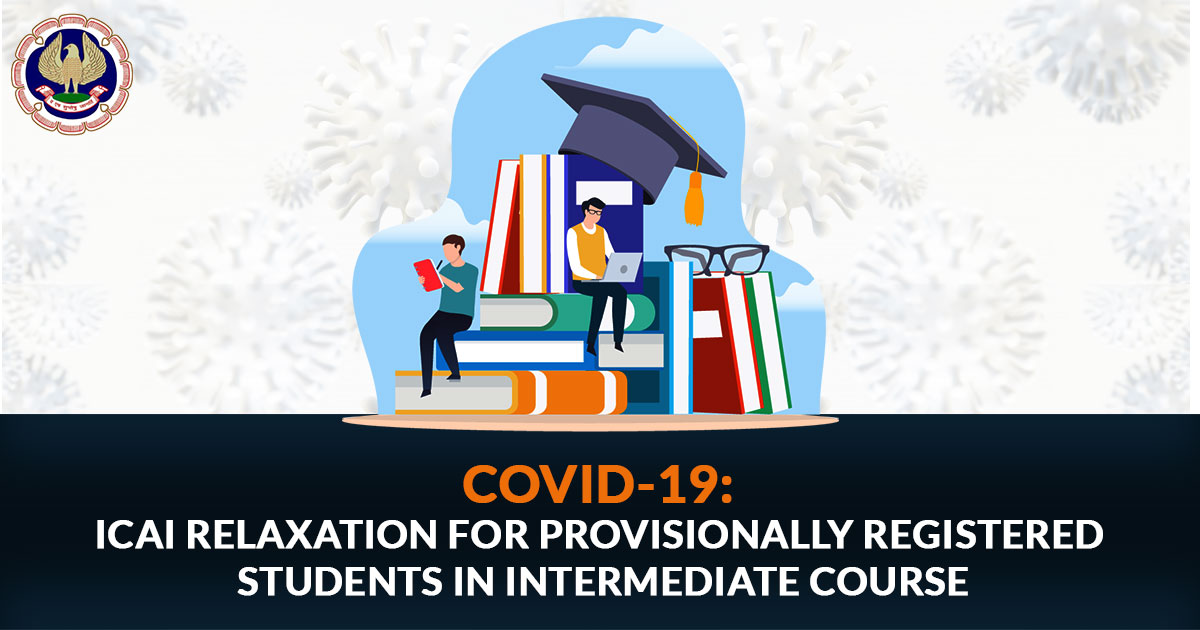 The Institute of Chartered Accountants of India (ICAI) declares the relaxation for the students registered in a provision for the Intermediate Course till 31st July 2020 via the direct entry for presenting in May 2021 intermediate examinations due to pandemic. 
Provisionally the candidates have been registered for the course via direct entry has the objective to recover the issues faced by the students.
Due to the pandemic, The administrators have decided "students who have provisionally registered for Intermediate through Direct Entry route till 31st July 2020 are required to submit satisfactory proof of having passed the graduation examination with the minimum marks as provided in sub-regulation (4) of Regulation 28F before filling the examination form of May 2021 Intermediate course."
Read Also : ICAI Declares CA Foundation,Intermediate, Final Course dates & places for Exam
The officials have initiated the students to begin their Practical training on or before 15th September 2020 as well as finish their orientation course and training for IT on or before 31st December 2020 and to present for the intermediate exam for May 2021.
Read more official Announcement : Click here