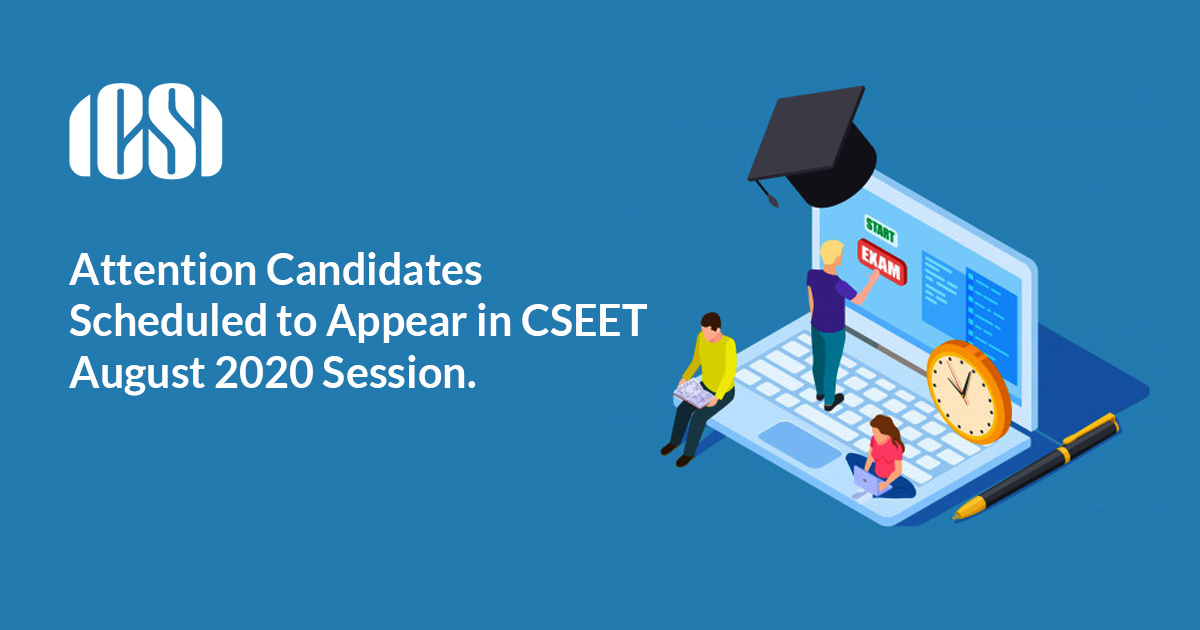 In August 2020 the students are scheduled to appear in the CSEET. Addition to that one more mock test will be conducted on the 27th August 2020.
The two Mock Tests i.e. on 22nd August 2020, 24th August 2020 and 26th August 2020 for the candidates who are scheduled to appear in the CSEET on 29th August 2020 has already conducted.
There are several reasons due to which some candidates will not prepared to attend the mock tests as seen by Institutes.
Read Also : CSEET Mock Test Again on 26th August 2020
On 27th August 2020, the Institute will organise a repeat Mock Test for the candidates who were absent in before tests so for the familiarity with the test before appearing in the CSEET scheduled on 29th August 2020.
The batch timings, User Id and Password for the Mock Test to be conducted on 27th August 2020 shall be communicated by E-Mail / SMS to the candidates separately.
Thus the candidates are recommended for taking benefits for the opportunity.
Read more official Announcement Click here