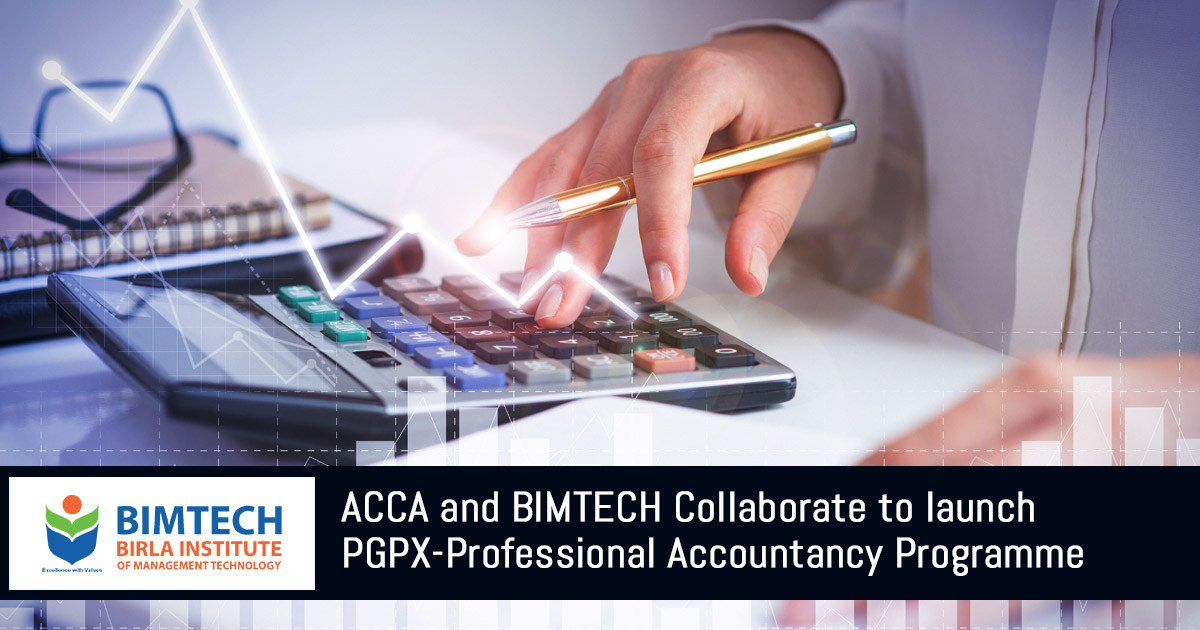 PGPX-Professional Accountancy Program will be launched by the Association of Chartered Certified Accountants (ACCA) and Birla Institute of Management Technology (BIMTECH). The program for business model planning, strategic thinking, decision making, along with the digital ecosystem will be taught, this will be taught as to develop professionals for the future.
BIMTECH has started the applications from September 2020, which is offering the PGPM International Accountancy Programme which is called a 13-month programme. This course can be chosen by those who have completed 9 ACCA papers or by the student of CA. The tenure for PGPX programme is 15 months which will start from October 2020, both the programme are affiliated to AICTE.
Read Also : CAG issues Regulations on Audit and Accounts (Amendments) 2020
"The ACCA qualification is forward-thinking and delivers the cross-sector accounting and finance knowledge, skills and professional and ethical values needed in all organisations and every industry. ACCA is delighted to partner with BIMTECH which is one of the oldest educational institutions in the country and shares values with ACCA. We look forward to working closely with BIMTECH to help their future business leaders get access to rewarding careers in Accountancy, Finance and Management here in India and globally".
"We are excited to partner with ACCA to introduce forward-looking courses for our students. In today's era, the industry requires professionals with a good mix of accounting and management skills. These programmes will cater to the enormous demand for skilled professionals who need to be ready to face business challenges in any field."
ACCA and BIMTECH have been admired and complemented by Executive Director- GDS Ernst &Young (E&Y) of India, again starting the programme and to ensure the fixing of professional accountants for the future for developing the skills.