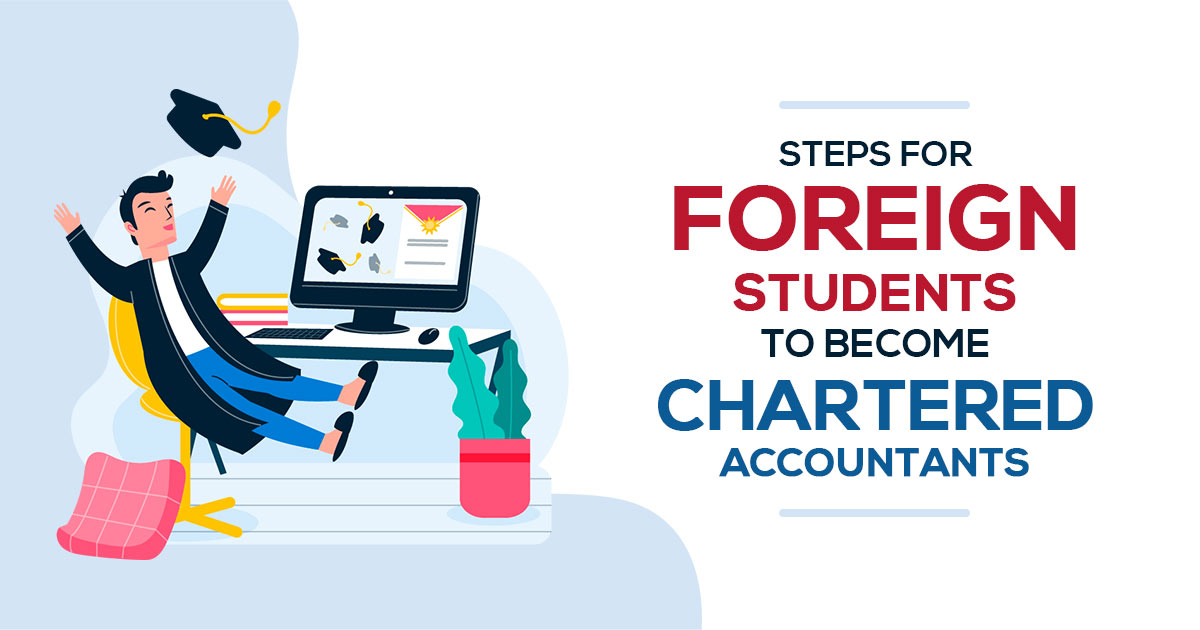 Chartered Accountancy is one career that brings with itself unprecedented opportunity coupled with great prestige and financial rewards. The competition among aspirants is cut-throat. However, you can also earn a coveted degree from a foreign land.
In this article, we discuss the Eligibility Criteria For Foreign Students To Become Chartered Accountant.
As an overseas CA aspirant complete the below the basic steps for successfully applying for a CA training position:
1. Equivalent Degree:
The aspirant's degree must be valid and equivalent to the corresponding UK degree. UK Naric provides details of foreign degrees that are compatible or hold equal status or are at par with the UK qualifications criteria. You can visit www.naric.org.uk for further details and comparisons.
2. Finding an Employer:
The next step post confirmation of comparability is finding an employer. Aspirants can apply directly to ICAS authorized employers listed under apply for a training contract section on the website.
In addition to the standards set by the International Competitions and Assessments for Schools (ICAS), each employer on the list will have its own eligibility criteria and requirements. Please ensure that your resume meets the required criteria. Even a single mismatch could attract cancellation of your request.
Also Read: Career Opportunities For Chartered Accountants Under Business & Jobs
3. No Contracts:
Last but not least, please keep this in your mind that ICAS does not provide any training contracts. It is the sole responsibility of the employer listed on the ICAS website to provide selected trainees with a Training & Work Experience Scheme permit (TWES).
Above are the simple steps that an aspiring individual must follow to earn a Chartered Accountant qualification from a foreign country. There are multiple companies which are currently providing a professional platform for CAs to lead on the online market. The professional must find an alternative to step into the revolutionizing online platform to expand their clientele.