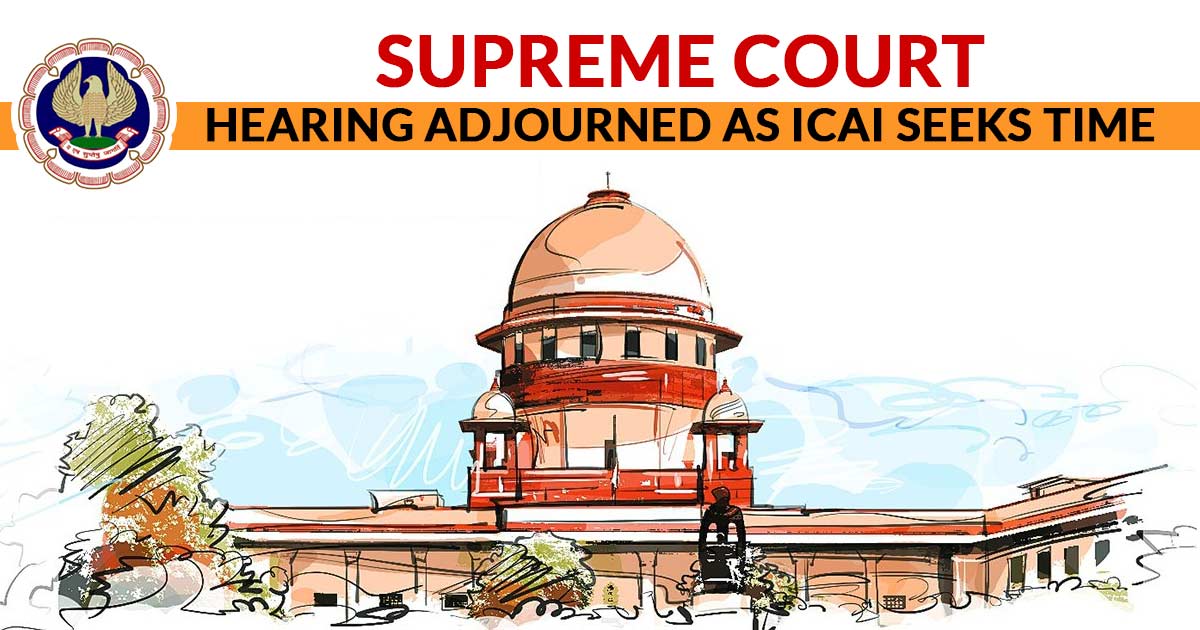 The Institute of Chartered Accountants of India (ICAI) has asked the Supreme Court to give them some time to contact the centres across the country to check the compatibility of the centres to conduct the CA examination for May 2020 amid the coronavirus crisis.
The representative of ICAI, Mr Ramji Srinivasan, Senior Counsel, said that the number of corona patients has increased manyfold since the previous hearing, so the institute needs the time to access whether they can hold the exam or not. During the previous hearing, the institute sought time from the SC to frame new draft guidelines, rules, dates and periods for the exams.
Read Also :
Revised Code of Ethics to be Applicable from 1st July 2020: ICAI
The institute assured the court that they have made all the provisions and guidelines for the safe and hygienic conduction of the exams and efforts are been taken to ensure that no examination centres fall in the containment zone.
The bench of Supreme Court, with Justices AM Khanwilkar, Dinesh Maheshwari, and Sanjiv Khanna as members, said that the court should be flexible during the time of the pandemic and so they have suggested that the institute should extend the opt-out option till the week before exams.
"The change of centre should not be frozen but should be open for all till the end. Until last week. You need to be flexible, you cannot be rigid." The bench said to the ICAI. the court has adjourned the hearing of the case till next week.