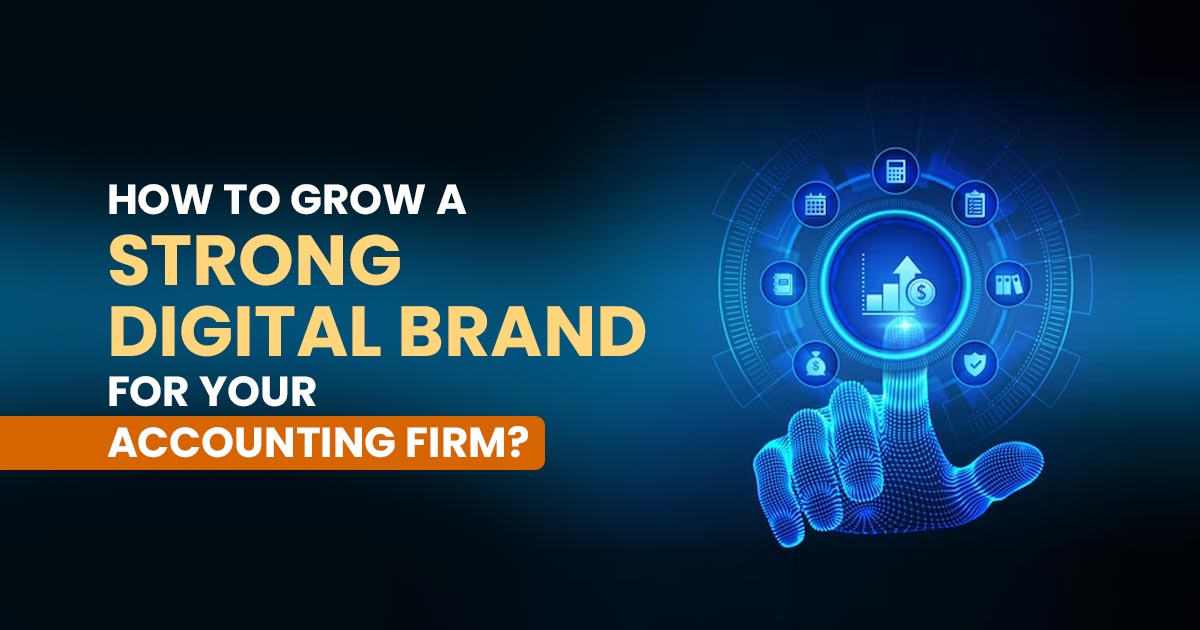 Digital strategy is one of the most important steps in the marketing plan. Where statistics show, 85% of the consumers conduct online research prior to making any purchase, and for accounting services, that number is higher than 60%. In the digital era, the first way to treat the audience in an organization is to have an attractive website.
This indicates that the potential clients mainly rely on their decisions to work with an accounting industry or not depending on its digital footprint. It is critical for organizations to utilize the right tools to project an attractive online image.
Here are the five tips on how to digitally market an accounting firm, advertise the firm, drive new customer acquisition, stay top of mind with current customers, expand services provides to the customers, and more.
#1. Update Your Website
You need to make a note upon the website to determine what updates are required. Because, as per the report of adobe, 38% of people will stop engaging with a website if the content or layout is unattractive anyhow. A deformed website may have excessive irrelevant content.
You need to analyze your top-performing services and highlight those only, once you're working with the clients. Then you'll have the chance to let them know what other services you can provide. 
#2. Get To The Top of Local Search Results 
This is indulged during updating your accounting industry's website is having keywords for Search Engine Optimization (SEO). It is the procedure of maximizing the number of visitors to a website by ensuring that the site appears high on the list of results returned by a search engine.
As it might be challenging to be up to date with SEO standards and evaluate the key performance indicators, some organizations find it easier to hand this work off to marketing experts. In case you do, then make sure to hire an agency familiar with tax and accounting as they'll bring more knowledge and trends specific to the profession. The reason is to be as high on the list as possible so a page-down is not required.
Read Also: 10 Steps for Your Accounting Website You Must Follow
#3. Start (and Maintain ) a Regular Blog 
A blog should be counted as the opportunity in terms of becoming a 'thought leader' and exposing the knowledge and insight of your partners and staff. By directing on topics relevant to clients, you'll invite the readers and develop a reputation as an organization that's an authority on subjects that are top of mind for today's business owners and individuals.
A blog offers regular content to support your social media and email marketing efforts and can even aid and improve your site's presence in search results – if you host it on the same similar domain as your site. 

#4. Use Social Media Effectively 
For businesses, social media benefits are massive and that is why it is one of the most powerful digital marketing methods that are used to syndicate content and enhance your brand's visibility and awareness. Meanwhile, many other organizations have social media accounts on the platforms like Twitter, and LinkedIn, they sometimes don't know how to efficiently utilize them to market their organization. 
#5. Maximize Email Marketing Efforts 
Meanwhile, there are many organizations that communicate with clients regularly through email, most are not fully capitalizing on this moment. You can make almost all of your email marketing attempts with daily updates and eye-catching content, that is dedicated to the business strategy and financial tips, not only accounting effects frequently.
When we stalk at these entirely, a crucial general thread runs throughout – analytics. Data is superior and it is the reason why digital marketing is so crucial as it enables data to be analyzed. Daily check the counting of opened emails, how good your content and website show up in search effects, and moreover, comments are being made to your social media post.
Checking at this information in elaboration offers insight on what's working, and what's not, and what's required to be fitted. Google Analytics is a substantial free tool that easily adds any website and will assist you in analyzing what's working and what isn't.

It is very crucial to point out that embracing technology is one thing whereas using it to increase client experience is predominant. Current events have reminded us that how we work foremost is to merge our technology with our professionals to work for the clients.
The below line is that enduring relevance in the accounting profession is a never-ending procedure. Modernizing online marketing approaches and building an honest digital following is important in reaching the current consumers. In case, if you are open and flexible enough to make technology a preference, indulging in having a digital marketing strategy, you will understand a true competitive advantage in a busy and packed market. 
Finally, we have concluded that CA Portal, we develop a professional to create a chartered accountant as per ICAI websites guidelines for clients based on the latest compliance and amendments. One can easily get their websites done and reach thousands of clients geographically and extend their business.