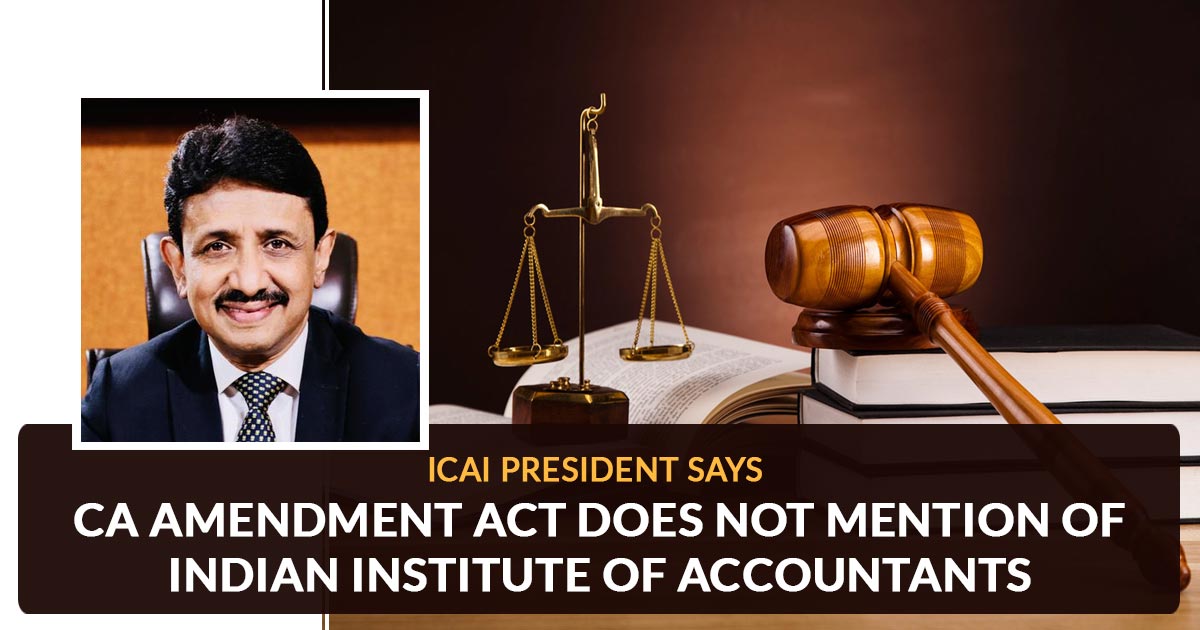 The Institute of Chartered Accountants of India ( ICAI ) President CA. (Dr.) Debashis Mitra mentioned that the CA Amendment Act does not mention of Indian Institute of Accountants (IIA).
The Chartered Accountants, the cost and works accountants, and the company Secretaries (Amendment) Bill, 2022 was oriented in the Lok Sabha on 17th December 2021 and hence referred to the parliamentary standing committee on finance. The bill was recognized by both the houses and Lok Sabha passes the same dated 30th March 2022 and Rajya Sabha on 5th April 2022 without any revision. That has been obtained the approval of the Hon'ble President of India on 18th April 2022.
Read Also: Presidential assent to CA, the CWA, and the CS (Amendment) Act, 2021
ICAI President mentioned that some of the essential rules comprise in the amendment act concern the revision in the composition of the board of Discipline and Disciplinary Committee engaging the setting of the time duration for several disciplinary processes, making of the coordination committee of the three professional institutes and power to choose the actions with respect to the firms. Provisions along with the power to take action against firms enhanced penalty for wrongly claiming to be a member, maintenance of Register of Firms, and duration of the Council term were before suggested via Institute only.
He indeed mentioned that the act does not specify the Indian Institute of Accountants (IIA). our reputation as an institution and as a profession is made by the mere determination, effective knowledge, to initiate the change, and opting for the evolving environment. The major thing is that the profession has been transformed as well as adopting the technology with the transformation and assisting the economy in the time of pandemics marks a great gesture of excellence.
Free Demo for Tax and Accounting Websites for Your Firm