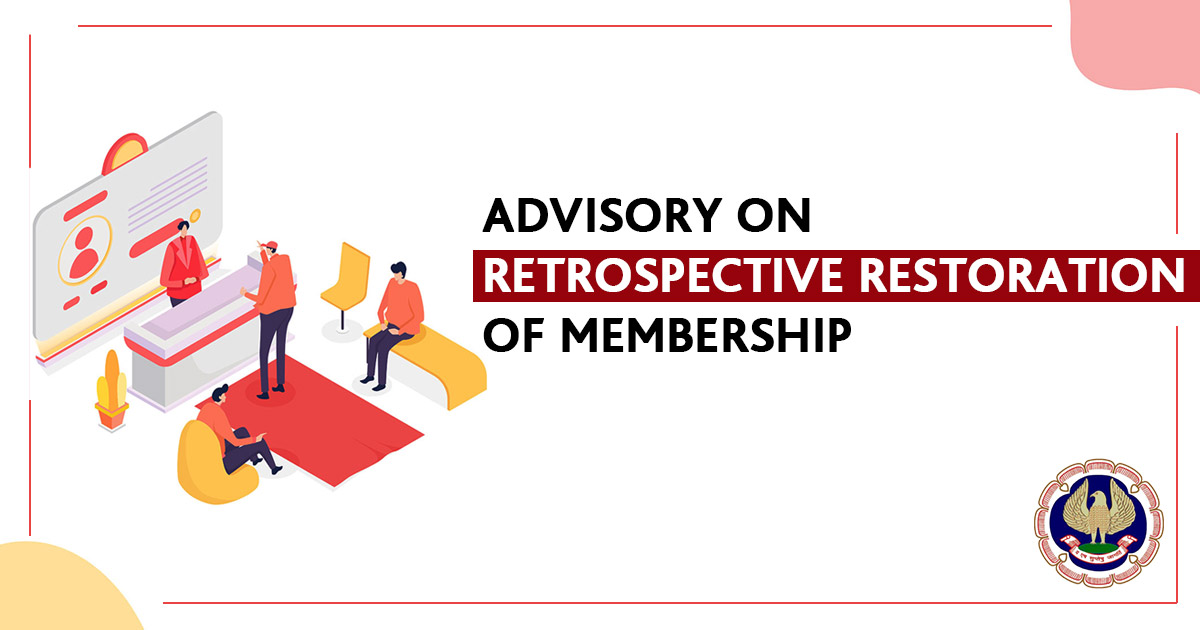 An Advisory has been released by the Institute of Chartered Accountants of India (ICAI). This new advisory is concerned with changing prospective restoration to the Retrospective Restoration of Membership or Certificate of Practice (CoP).
The authorities also stated that "Further to ICAI Announcement dated 13th May 2020 regarding retrospective restoration for the year 2019-20, members who have already paid fees for prospective restoration during the current year may in their own interest request ICAI to adjust the fees for the previous year".
Read Also : Validity of Peer Review Certificate has been further Extended
In such cases, the paid fee will be settled for the previous Finance Year 2019-2020 and the fee will be due for the FY 2020-2021.
Meanwhile, members can apply for changing their prospective restoration of Membership or COP to retrospective restoration, and they can do that by submitting a request to mss.restoration@icai.in on or before May 31, 2020, and in it, they have to provide details such as name, membership number, date of prospective restoration and firm`s association, etc.