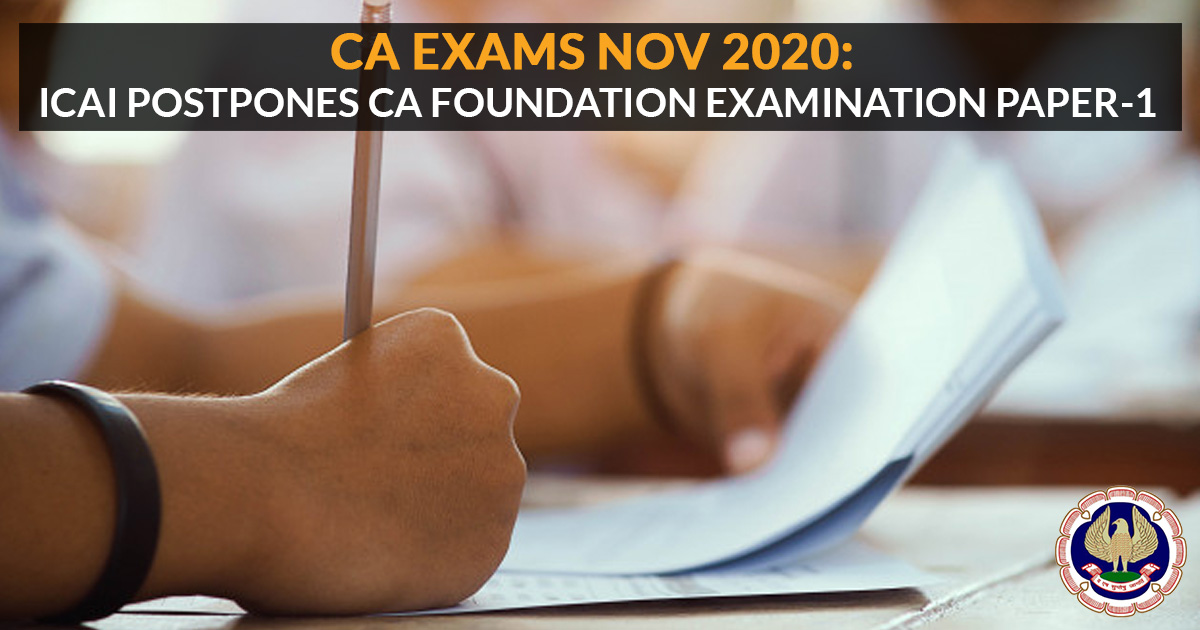 It is given that as per the situation of unavoidable the chartered accountant's Foundation examination paper-1 Principles and Accounting exercise scheduled to be held on 8th
December 2020, from 2 PM to 5 PM (IST) attains rescheduled.
The given examination will be held on 13th Dec 2020 at the same venue from 2 PM to 5 PM (IST).
Read Also: ICAI issues Code of Conduct for CA Students
The given admit card will be carried forward to the extended date of the exam.
Vide Notification No.13 CA(Exam)/N/2020 dated 21st August 2020, declares about the notification of examination will not be altered.
www.icai.org is the website where the candidates must stay in touch to get the latest updates. 
Read More official Announcement Click here