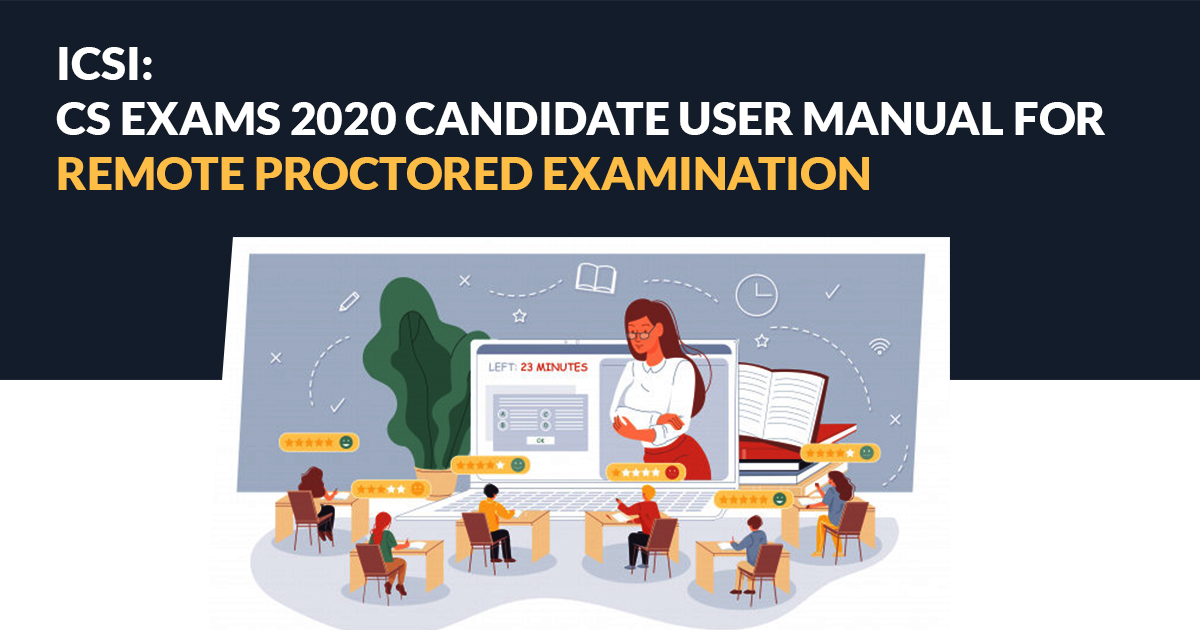 Recently the Institute of Company Secretaries of India (ICSI) notified and issued User Manual for Remote Proctored Examination.
The manual guide had all the related procedure within including System Requirement Check; Entering the Login Credentials, Confirm Attendance and Sign In; Auto Equipment Check; Read Rules, Agree and Proceed; Enter the Personal Details, as required; Confirm the information and continue; Chatting with Proctor; ; Proctor can warn using a LIVE Chat; Submit Exam etc.
As per the manual, it stated, "You should be able to initiate a chat with proctor only after the first message is triggered from the proctor. You should only use this option when you need support from the proctor,".
Read Also: Commencement of Registration For CSEET CS Executive January 2021 Session
It also mentioned that the proctors can have chat with candidates for random check along with the automated alert system
There are multiple links for the system compatibility check which can be used by the candidate such as for the webcam check he can use https://webcammictest.com, https://webcamtests.com and while for the microphone he can log on to the https://webcammictest.com/check‐microphone.html.